The mojito is pure refreshment. I remember my first encounter with the mojito, thinking it was too good to be true. Mint, lime, and sparkling water bring a freshness that can't be beat. When made properly the rum is only slightly noticed, making it a dangerous concoction for afternoons on the patio.
In an effort to brace myself for a long Texas summer, I've decided to toy with the mojito a bit. I wanted to keep fairly true to the original (because it works) but just introduce some new flavors. I wrote a quick list including raspberry, cucumber, and watermelon, but settled on apple for the first experiment. The results were wonderful.
The apple flavor is subtle, but evident. I think the key is to reduce the juice. I suppose you could use juice concentrate, but you might have to test it a few times. Alternatively, if you want stronger apple flavor, consider apple flavored rum. Either way, you are sure to enjoy the fresh flavor of this summer sip.
savour... lingering on the patio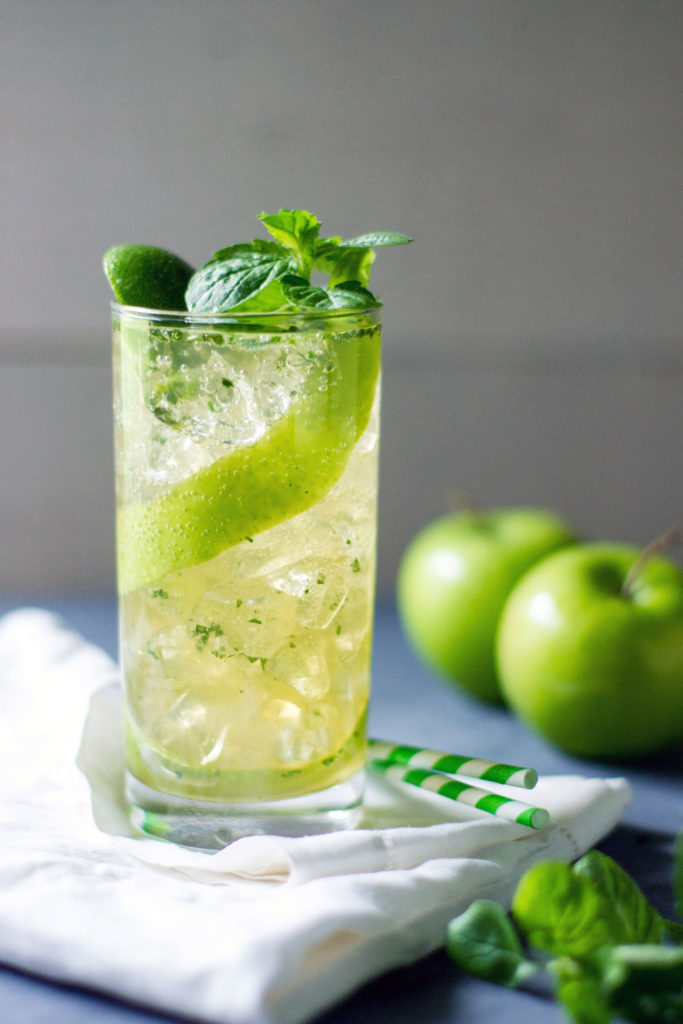 APPLE MOJITO
The ingredients:
3 ounces (90 ml) club soda
½ ounce (15 ml) lime juice
10 mint leaves muddled with ¼ teaspoon sugar
2 ½ ounces (75 ml) light rum
2 ½ ounces (75 ml) apple juice reduction
The method:
Make juice reduction by simmering 1 ½ cups of apple juice in a small saucepan until it has reduced to ½ cup. Set aside to cool.
Muddle mint with sugar in the bottom of a double highball glass.
Add juice reduction, rum, and lime juice. Stir. Add ice.
Add club soda and stir gently. Garnish with apple peel or slice, fresh mint, and a lime wedge.