We've reached another weekend and another Treat of the Week article. If you haven't used your popsicle mold in a while, now is the time to dig that thing out from the back of the cabinet and get ready to embrace summer. I can't think of a better way to kick off the season than with these icy cold treats.
When we first moved to Dallas, we lived in a rented townhouse until we could determine where we would purchase a home. My youngest son was only four then. I stayed home with him and he and I would take walks every day. On our usual route was a convenience store where we would sometimes pop in for a little treat. His choice was almost always a strawberry cheesecake ice pop. It was covered in crumbles and filled with something that probably wasn't strawberry at all, but I admit it was somewhat tasty.
Our treat today is in honor of those summer strolls so many years ago. This treat is creamy and sweet (but not too sweet) and packed with sensational strawberry flavor. The graham cracker crust is just enough to make the taste familiar.
savour… summer strolls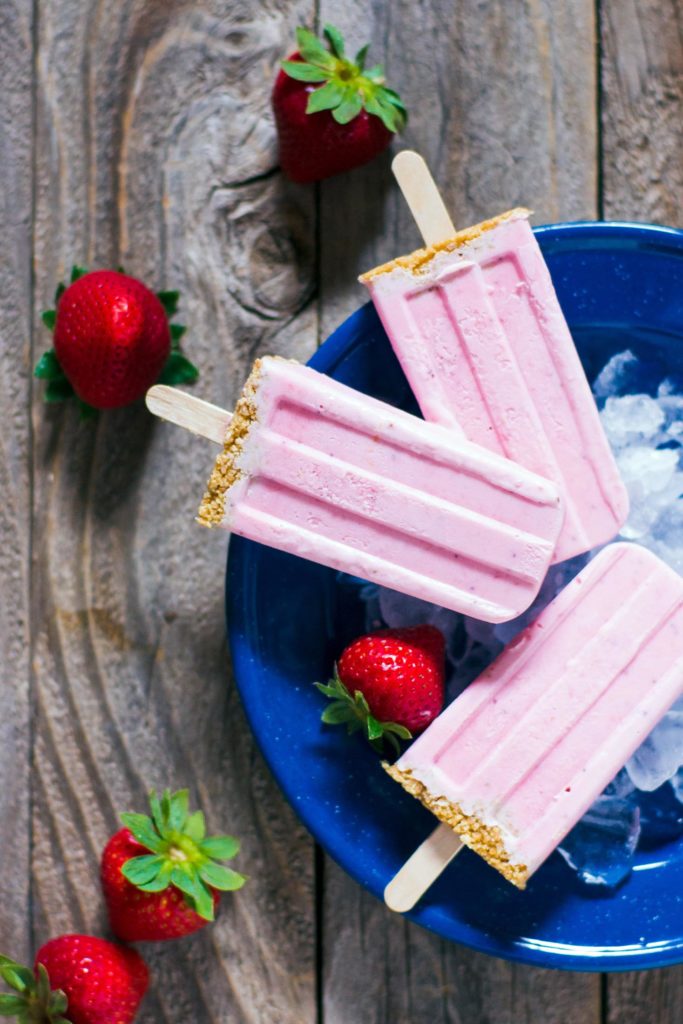 STRAWBERRY CHEESECAKE ICE POPS
makes about 20
Before you start:
Our recipe makes 20 of the style you see in the photos. That is two molds worth. If you only have one mold, place the mixture in the refrigerator until your first set freezes completely. Remove them from the mold and wrap them individually in parchment paper. Rinse out your mold and fill with the remaining mixture.
The ingredients:
1 1/2 cups graham cracker crumbs
6 tablespoons unsalted butter, melted
8 ounces cream cheese
8 ounces mascarpone
4 cups fresh strawberries, hulled and quartered
3/4 cup confectioners' sugar
2/3 cup milk
1/2 cup greek yogurt
1/2 teaspoon lemon zest (about 1 small lemon)
The method:
Pour melted butter over graham cracker crumbs in a medium bowl. Toss to coat crumbs completely. Set aside.
Place strawberries in a food processor and blend until finely chopped. Add remaining ingredients and blend until smooth.
Pour mixture in ice pop molds to about 1/2 inch from the top. Fill remaining space with crumb mixture. Pat down gently with the back of a spoon.
Insert sticks and freeze for at least 4 hours before serving.