Cyndy Severson is out to change your mind about Texas. In her new book, Hill Country Houses, Severson takes us on a tour of exquisite homes dotting the rolling landscape of one of the most beautiful regions of Texas (and arguably the US). As a fifth-generation Texan and noted designer and writer with decades of experience, she knows a thing or two about the subject.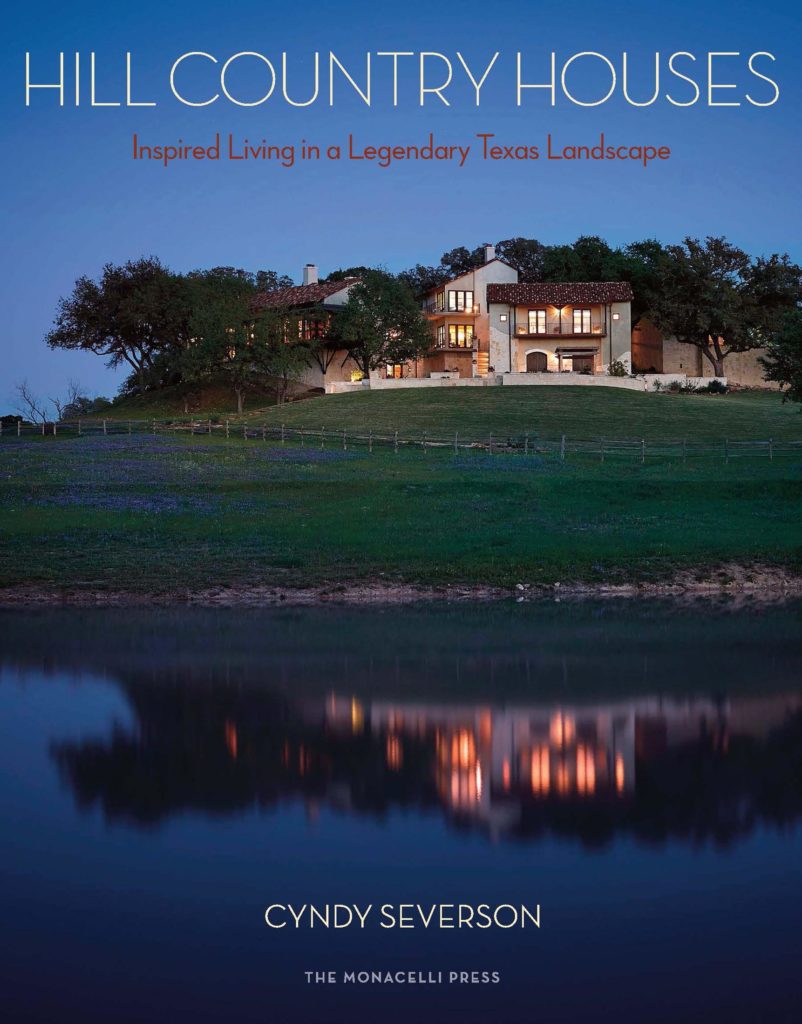 The book, which will be released on October 7, is a testament to design from both an aesthetic and practical view. You get a real understanding of why materials and layouts were selected. It is real, usable information that can be applied in your own setting or just used as fuel for your dreams.
There is no shortage of stunning photography in this book. Page after page, you will find jaw-dropping images of pure home design inspiration. From modern to Spanish colonial, there is something for just about everyone showcased here. You can pre-order your copy of Hill Country Houses now on Amazon.com.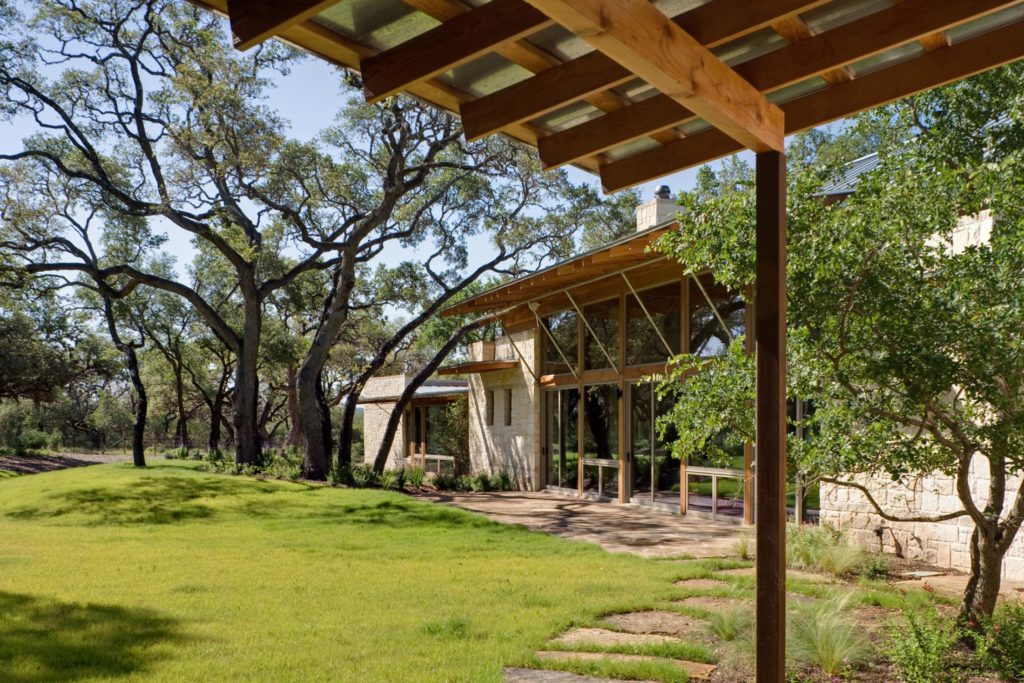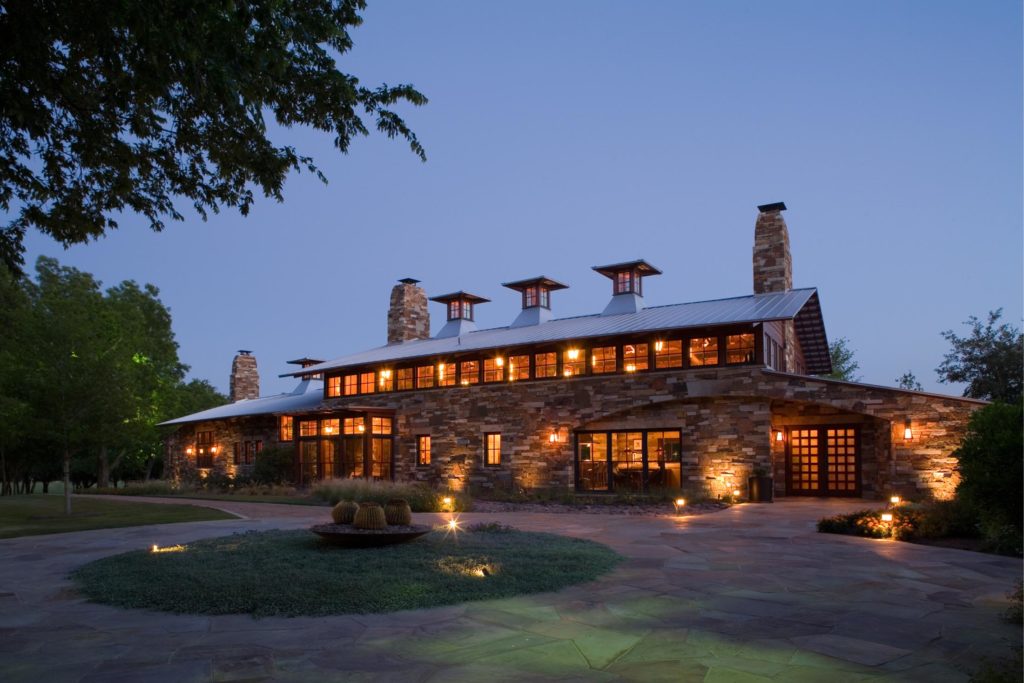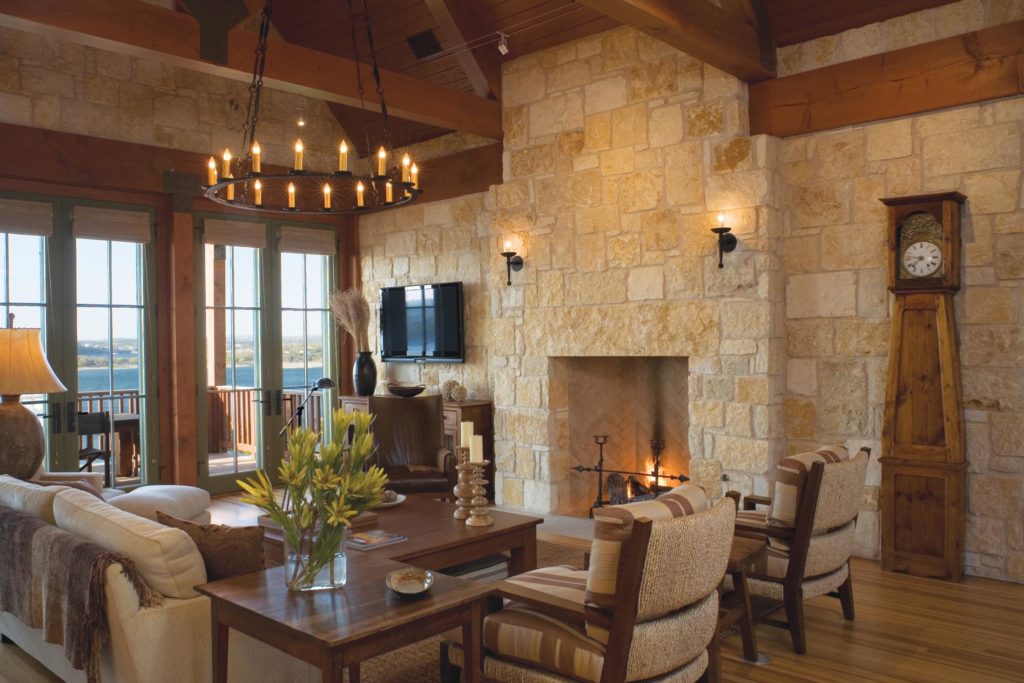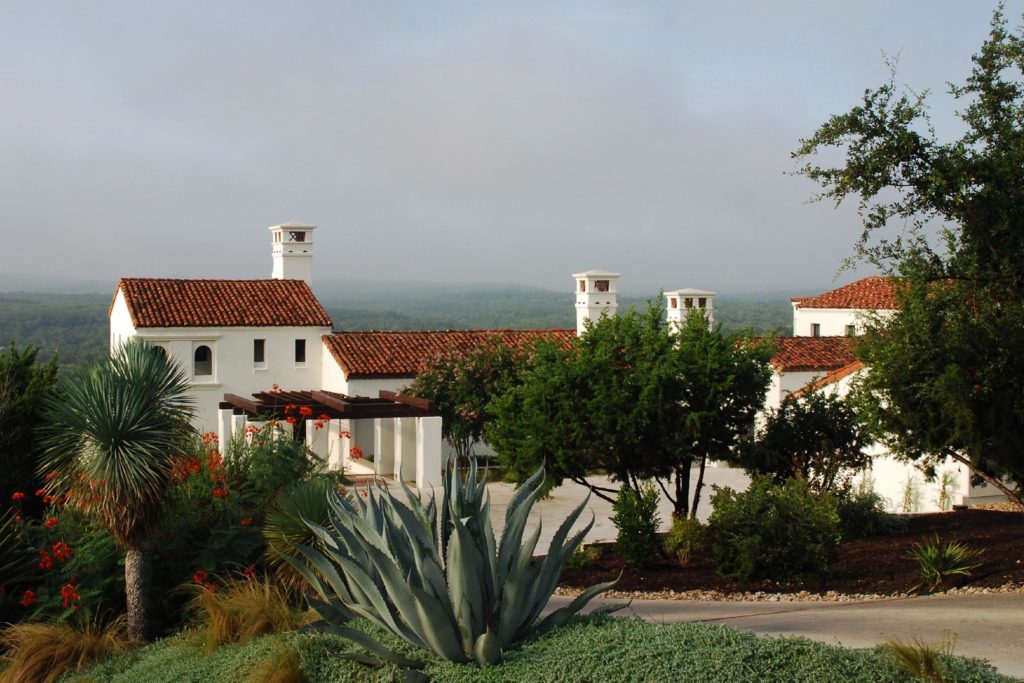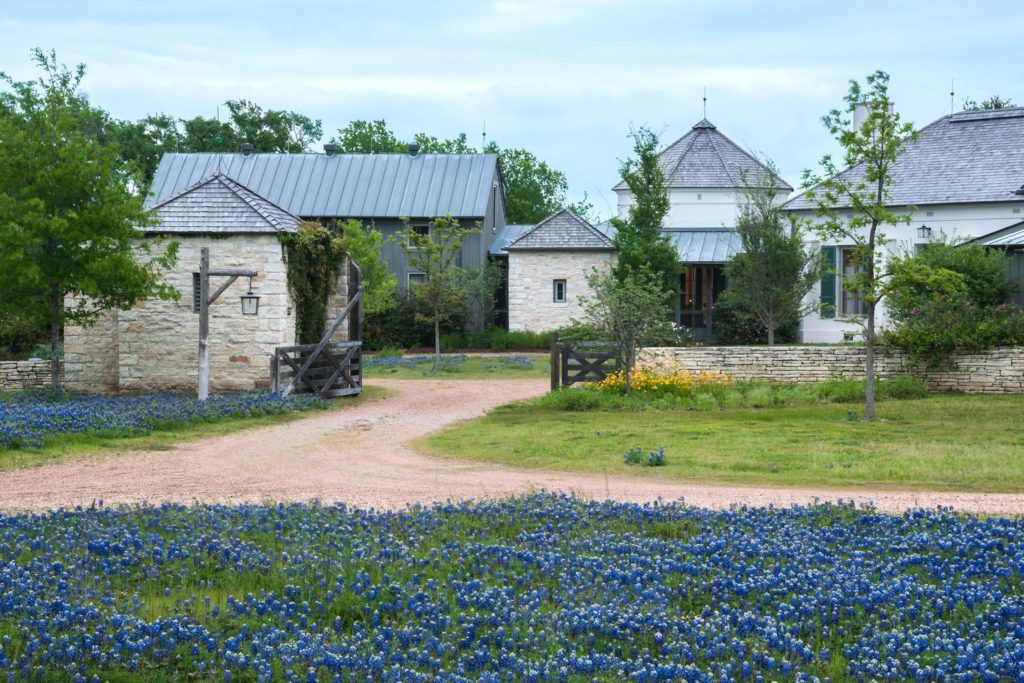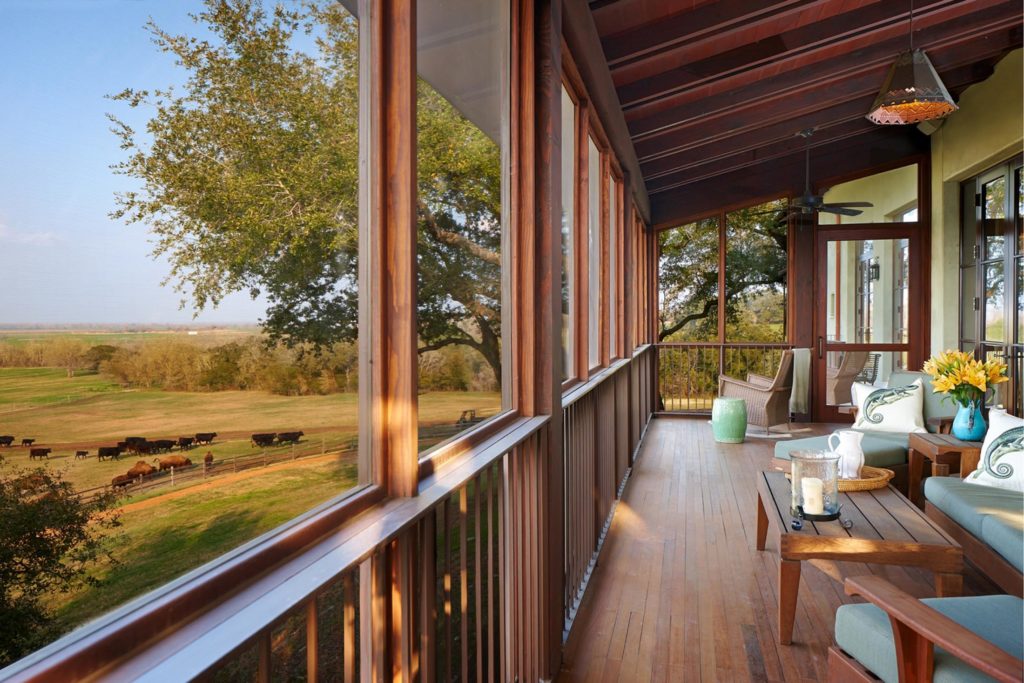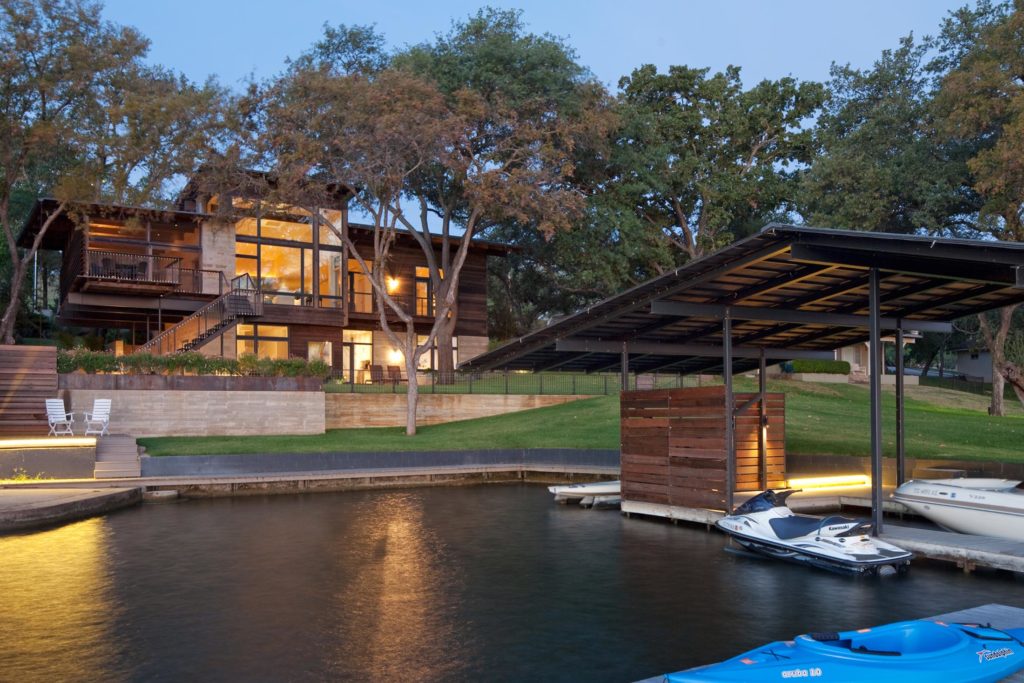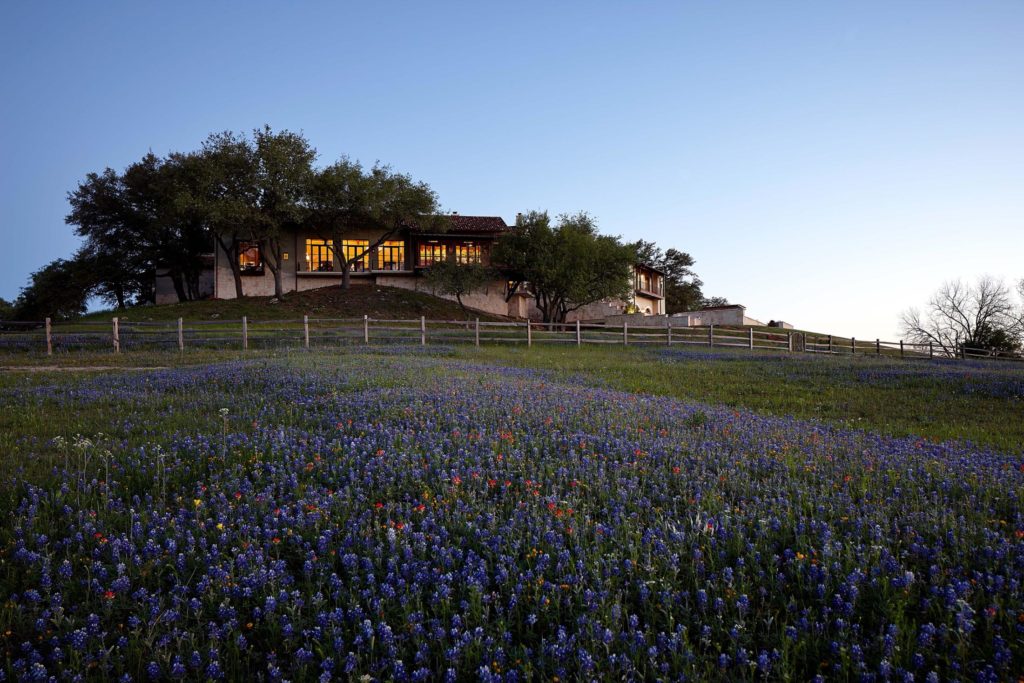 I was lucky enough to catch up with the author recently to ask a few questions regarding the book. Read on to learn a little more about her motivation and design philosophy.
SH: What motivated you to write this book?
CS: I was asked to write the book by the book designer for Monacelli Press, Janice Shay. The publisher wanted a book on Texas and Janice pitched a book on the Hill Country. I have been living and working in the hill country for many years. I've worked with the best architects in Texas, on everything from historical renovations to modern houses & hospitality projects. My work shows a definite regional quality in the use of native materials, furniture, art, and accessories and I've made it my specialty. When they approached me, I told them that the architecture in the Hill Country was the most exciting thing to talk about, today, and I wrote a synopsis of what I would like to say. They loved it and we began a conversation about interior design and architecture in the region, where it started and why the pioneers made such a lasting impression on today's designers.
SH: What do you think makes the homes of the Hill Country so unique?
CS: Three things:
1. The rich historical and cultural legacy brought by the early European Pioneers who introduced their own food, music, customs, and building techniques.
2. The terrain: rolling hills, flat prairies, natural rivers and streams feeding into beautiful lakes, magnificent limestone and granite outcroppings, giant cypress, mesquite and live oak trees.
3. The climate is harsh and variable from year to year with intense sun during the Summer and Fall, violent thunderstorms or earth cracking drought, freezing temperatures in Winter.
The Hill Country presents a whole host of problems to be solved and an abundance of natural materials to be used. It's an architects dream.
SH: How do you think the images in Hill Country Homes will change the perception of Texas living?
CS: My intention was to show why this part of Texas is so unique and why some of the most talented architects in the country are working here. The hill country has vast heritage farms and ranches that have been past down through generations. Many of these have a rich legacy of historic buildings on site that have stood the test of time and continue to inform today's architecture. Small towns, which grew from European colonies, still dot the countryside, with their own architectural motifs. Texas architects are taking the lessons learned by these pioneers and using them in exciting new ways to create a regional architecture for modern times. Everyone in the US knows the work of Lake Flato. But I wanted to show that there are other architects, following in their footsteps and pushing the boundaries of responsible architecture. These creative young designers are fascinated with sustainability and the use of building materials and techniques that will help save the planet and they are coming up with highly creative solutions to the problems inherent in this environment.
SH: Does changing the perception even matter?
CS: Of course, I want people to know that Texas is a serious competitor in architecture, design, and sustainability. We have excellent Universities that have been teaching Environmental Design and Design with Climate in the architecture schools for many years. Out of necessity, we 've had to solve these problems and are now at the forefront of this issue.
SH: I love the story of the Estancia on the Brazos homeowner attaching a $10k penalty to any tree that was lost in construction. I also see that many of the homes represented in your book are built with local materials. How important is sustainability in new construction not only in the Hill Country but all over?
CS: Sustainability is very important in all parts of Texas for several reasons and not just for construction. Texas is losing its raw landmass rapidly and has a serious scarcity of water due to yearly droughts. That means that three of our most precious life-sustaining assets: water, fresh air, and good soil are rapidly dwindling. Texas is rich in natural resources and it is important that these be protected. And finally, we live in a harsh climate that requires a lot of energy to heat and cool our buildings. Out of necessity, we are finding solutions to these problems in our own backyard and this will be valuable to people everywhere.
SH: How does it inform the design process?
CS: As architects and designers, sustainability should be part of our moral compass. It should inform every aspect of the design from site planning to building techniques, from materials to energy-saving systems. It is up to us as professionals to educate our clients and lead them to the best possible solutions. Therefore it should lead the process from site to finish.
Systems have become an important part of the design process. Heating, cooling, water purification, drainage, and recapturing water, lighting, and high tech whole house systems have a big impact on the success and comfort of a building.  We become very sophisticated in our design process.  However, I think it is time for us to go back and think about simplicity.  Do we really need all these systems that require more and more energy and maintenance?  In Texas, we often look at passive solutions that do not require electricity: siting for protection against weather and sun, using materials that naturally protect the indoor environment from the elements, using passive solar devices to heat buildings in the winter, utilizing daylight solutions to save energy on lighting.  These are more sustainable and cost-effective ways to build.
SH: If I live away from the Texas Hill Country, but want to infuse some of the design elements into my own look, where should I start?
CS: That's easy—start with the materials:
Limestone: use it structurally to create thick stone walls intersecting thin walls like glass or metal. Use different finish techniques all in one color–mixing rough stone with smooth stone to create texture.
Native woods: Mesquite, Oak, and Fir are the woods of choice in Texas, and salvaged longleaf pine. These woods are used in floors, ceilings, cabinets, and countertops. Mesquite is extremely durable for floors and longleaf pine is beautifully made into doors, cabinets, and furniture.
Architectural elements: Dog runs, screen porches, low roof overhangs, are a few of the vernacular elements found in Texas houses. They take advantage of airflow and are situated to protect and enhance the livability of the houses. Post and beam construction, as found in old barns, is often incorporated into very modern houses exposing the structural elements for their own beauty.
Authentic Texas Furniture & Access: AntiqueTexas furniture is hard to come by now. I used to scour the countryside for antiques that might have come from German workshops, or Mennonites passing through Texas. This furniture is simple, often made of pine from the heart of the tree. Now I have pine furniture made from old drawings and I mix it with industrial pieces and sometimes a Mexican or New Mexican piece. I scour flea markets and second-hand shops. I like mixing old and modern furniture, a pairing rustic furniture and woods with slick plaster walls and glass, contrasting simple antiques with modern lighting and art. Your own house should reflect your own personality through collections of art and accessories. This could be old photographs, old iron latches, fossils, arrowheads, polished stones, all of which can be found in the Hill Country.
SH: These homes range from Spanish Colonial to strikingly Modern. Do you have a favorite?
CS: I was more interested in how the different houses played off of each other.  They were all very different but many used the same elements.  You mentioned the Estancia on the Brazos, which is a "rambling down the hill" ranch house that snakes through the live oak trees. This is an excellent example of O'Neil Ford's use of natural materials such as wood, stucco, brick, and hand-painted tiles.  This house, designed by Ford's partner, Chris Carson, has large glass hallways that link the various buildings and celebrate the beauty of the site as you move through the house. This is an older project, but fast forward to the Hill Country River Ranch in Boerne by Craig McMahon and you see a more modern version using many of the same architectural elements: glass dog runs to separate stone buildings, strong structural stone elements traversing the hillside and lots of thin glass walls that bring nature inside.
I also love the very modern house designed by Tobin Smith that skillfully uses a palette of materials found in the area. Red sandstone, metal cladding, and cypress are creatively mixed with iron, concrete, and glass. This house has a very modern design, utilizing rustic materials and grounded in its site
SH: I'm in awe of your substantial, creative career. What's next for you?
CS: I am finishing a house in the country, in Mexico, where I learned a whole new technique of building with masonry and concrete. It is a very satisfying way to build, based on old structural techniques. There is little machinery, and it is a very organic process. Mexico has many beautiful natural materials to choose from and talented craftsmen, so I love working there.
But, I'm always looking for new projects where I can use my design skills and creativity. Do people ask if I'm retired? I tell them, there's no way. I'm passionate about the design process. I love what I do and I hope I can continue to design and write for the rest of my life.