I just became a little less dreary, a little more cheery, and a whole lot hungrier. It appears as though the weather is making a shift later this week and encouraging autumn to come along. That is sweet music to my ears. It means more time outdoors, sweaters, and plenty of delicious comfort food.
We are continuing our mission to bring you simple, weeknight dishes this month with this super easy bean soup. The equation is off on this one. It is far tastier than it is difficult. Start to finish, you are looking at about 20-25 minutes (depending on how fast you chop). The beans, onion, and stock are a delicious backdrop for the walnut sage pesto. Combined they scream "Fall is here!".
savour... sweater weather
CANNELLINI BEAN SOUP WITH WALNUT SAGE PESTO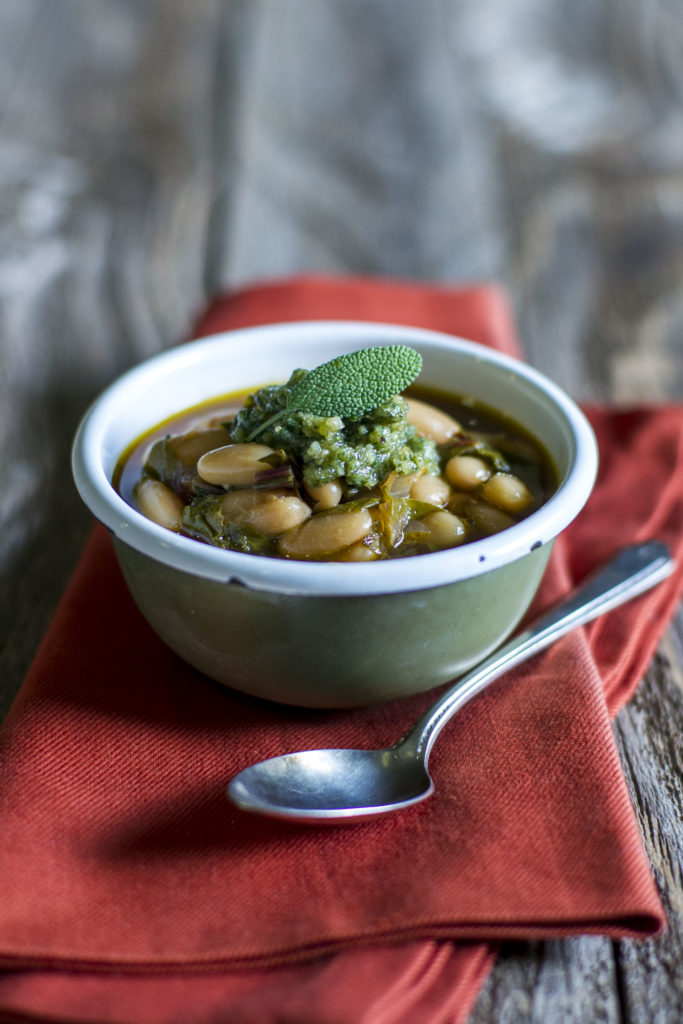 Before you start:
You can cook the dried beans from scratch, but you will need to start the night before, and this will no longer be a quick weeknight meal.
Be sure to rinse and drain your canned cannellini beans.
If your chicken stock is store-bought or on the heavier side, make it lighter by substituting one of the cups of stock with water.
I used Grana Padano cheese for this recipe, but you could replace that with parmesan or asiago with equally good results.
Quick and easy doesn't have to mean bland or processed. The key here (and in many cases) is fresh herbs.
The ingredients:
2 tablespoons olive oil
1/2 medium yellow onion, diced
4 cups light chicken stock or vegetable stock
2 15oz. cans cannellini beans, rinsed and drained
1 1/2 cups chopped swiss chard (about 1 small bunch)
salt and pepper to taste
juice of one lemon
1/4 cup chopped fresh parsley
3 tablespoons chopped walnuts
2 tablespoons chopped fresh sage
1/4 cup grated Grana Padano cheese
2 tablespoons walnut oil
1 garlic clove, peeled
pinch salt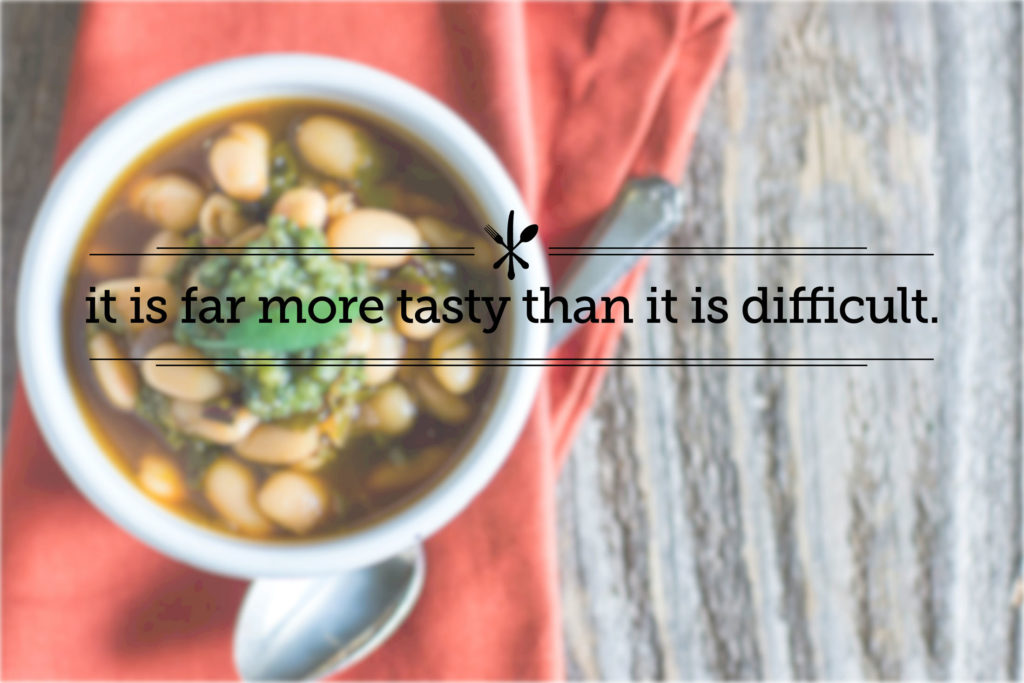 The method:
Heat a large saucepan over medium-high heat. Add olive oil to heat. Add chopped onion and reduce heat to medium. Cook onion until softened, stirring occasionally (about 5 minutes). While the onion is cooking chop chard, open cans of beans and rinse and drain them.
Add stock to the pot and bring to a boil. While the stock is heating, make the pesto by adding parsley, walnuts, sage, cheese, walnut oil, garlic, and a pinch of salt to a food processor. Process until nearly smooth (there will still be plenty of tiny pieces of walnut). Place in a small bowl and set aside.
When stock comes to a boil, add beans and cook for 3-5 minutes to heat through. Add chard and cook only until it wilts. Add the lemon juice. Serve hot with about 2 teaspoons of pesto on top to be stirred in just before eating.