These days, I continually find myself looking for ways to simplify my life. This week I let go of my old bike. It had 18 gears. I estimate that 16 of those had never been used. I replaced it with a single-speed bike which I have subsequently adorned with wire cargo baskets on the back and front for trips to the supermarket. It is now simple, all black, and completely useful.
I scrapped my wallet, too. I pared down to just those things I really need… 2 cards, 1 I.D., and a little bit of cash… and bought a new phone case with a wallet built into the back. I've been carrying a wallet for decades so that is a little weird but liberating.
Lastly, I ditched cable. My days of paying for 400 channels of nonsense that I will never watch are over. I discovered that with a little ingenuity I could see everything that I care about for a tiny fraction of what I have been paying for years.
That's a lot of change for one week, but simple is better. To round out the week, I made one of my simplest cake recipes, Harvest Spice Cake. This cake is moist, fruity, and aromatic. The preparation is a snap and the result, while simple, is anything but plain. If you want to step it up a bit, frost it with some maple buttercream or a buttery caramel glaze. For me, a simple dusting of confectioners' sugar is all that is necessary.
savour… simplicity
HARVEST SPICE CAKE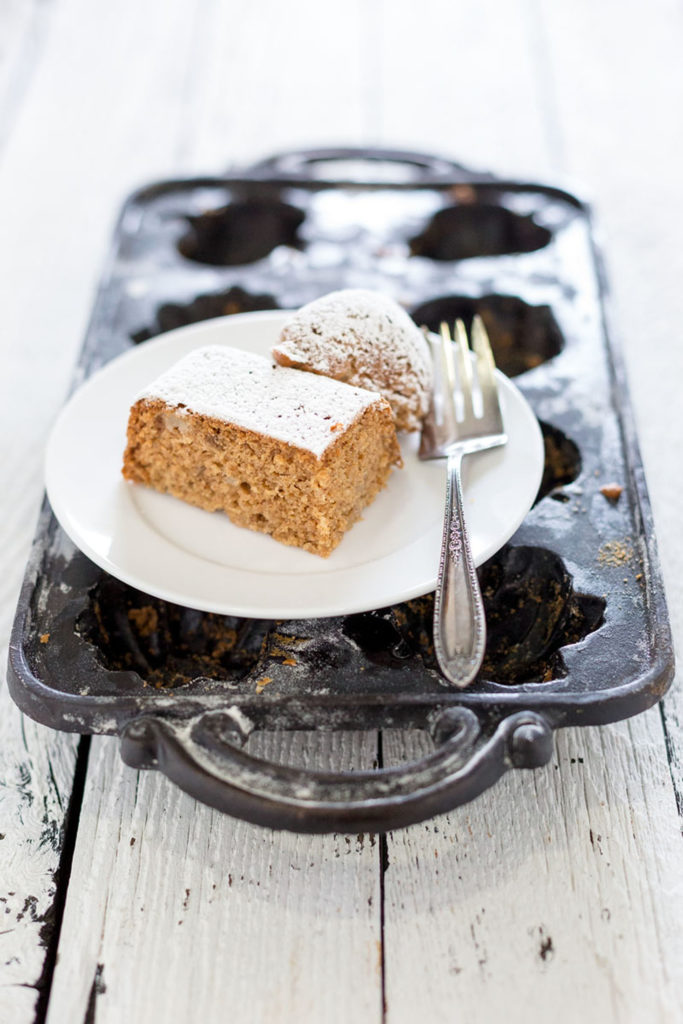 Before you start:
If you don't keep self-rising flour on hand, you can substitute with 2 cups of all-purpose flour, 1½ teaspoons baking powder, and ½ teaspoon of salt.
If your applesauce is sweetened, dial back the sugar a bit.
I add fresh pear to mine. I think they add a nice flavor and they keep the cake ever so moist. However, if you don't have pears, you could certainly substitute apples here.
This cake would be delicious with some chopped walnuts if you are so inclined.
The ingredients:
2 cups self-rising flour
1 teaspoon baking soda
1 teaspoon ground cinnamon
½ teaspoon ground cloves
½ teaspoon ground allspice
1 stick unsalted butter, at room temperature
1 cup brown sugar, packed
2 eggs, at room temperature
1½ cups applesauce, unsweetened
½ teaspoon fresh ginger, grated
¾ cup fresh pear, diced small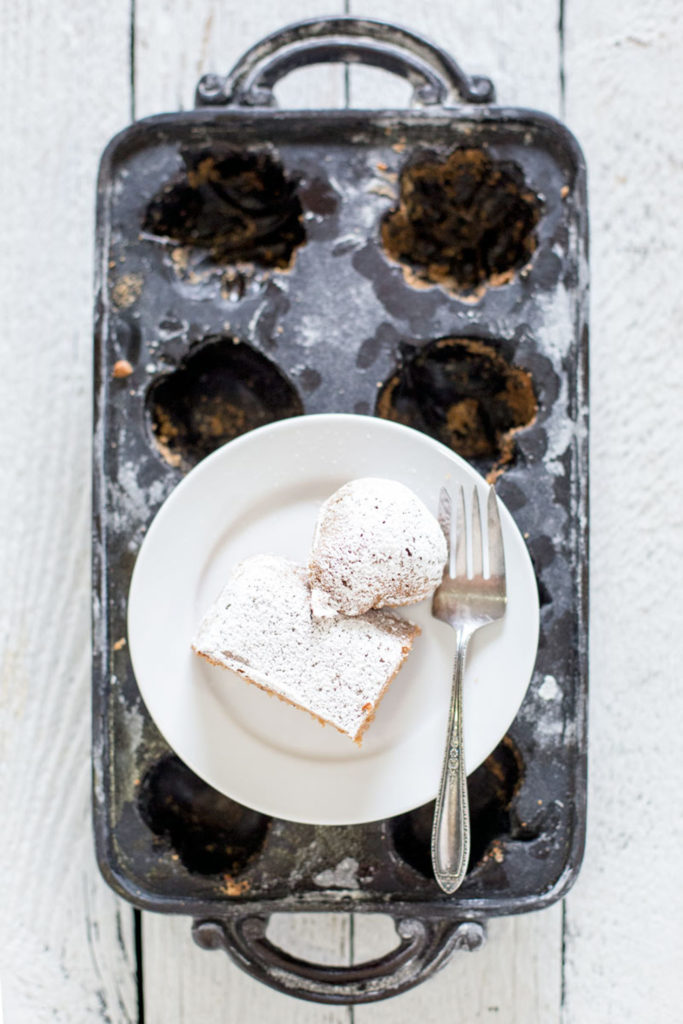 The method:
Preheat oven to 350˚F.
Grease and flour baking pan(s) and or molds. Set aside.
Sift together flour, baking soda, cinnamon, cloves, and allspice. Set aside.
Add butter and sugar to a mixing bowl and beat on medium speed until light and fluffy (about 2-3 minutes). Add one egg at a time, beating until fully combined after each.
Add the dry ingredients and the applesauce in thirds, alternating between the two and beating just until combined after each addition. Add the ginger and mix to combine.
Add the diced pear and stir in with a spoon or rubber spatula.
Fill pans and/or molds ⅔ full with the batter and bake until cakes pass the clean toothpick test. For cupcakes and molds, 20-25 minutes. For cakes, 35-40 minutes.
Remove from the oven and cool for at least 10 minutes in the pan before attempting to release the cakes. Turn them out carefully by placing a plate on top and inverting them. Cool completely before serving. Top with confectioners' sugar.