I am citrus obsessed… and I proudly proclaim it.
Today's Treat of the Week celebrates all that is wonderful about lemons. It is tart and sweet and oh, so yellow. This recipe is similar to a lemon bar. However, it incorporates the salty flakiness of the pie crust and is topped with candied lemon slices to take it over the top.
It pairs well with… a fork. If you really want to add something, it might be nice with a blueberry compote, but honestly I think it is best eaten on its own. For me, it has all of the elements to make it a complete dessert.
If you have pie crust already tucked away in the freezer, this entire dessert can be made in about an hour, but only requires about 20 minutes of actual prep time. And for your time investment you will be handsomely rewarded. Although best eaten the first day, this can be stored in the refrigerator wrapped in plastic wrap (if you have any left) for a couple of days.
savour… best on its own
LEMON TART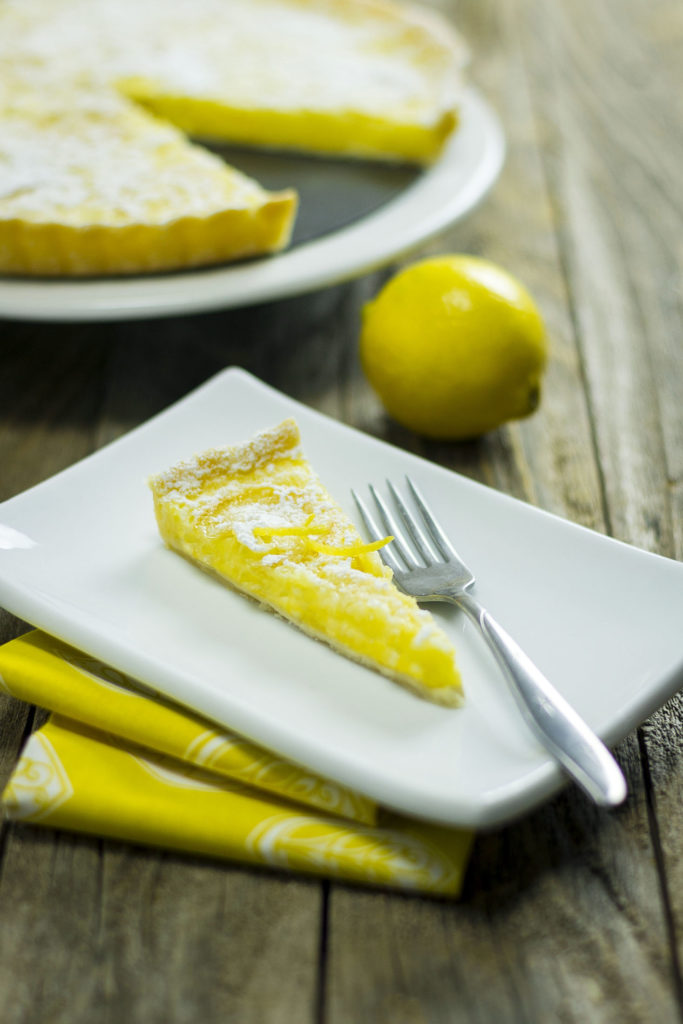 serves 10-12
Before you start:
To get the crust right you will need to weigh it down while blind baking it. This can be done with pie weights or dry beans. I have a large zip freezer bag full of dry beans that have been used over and over. Be sure to first line the crust with parchment paper. To make this easier, crumple the paper quite tightly to soften it.
It is important to slice the lemon very thinly. They will be placed on the tart candied and softened, but whole. If they are too thick it will make it difficult to cut them easily when eating.
The ingredients:
2 cups sugar, divided / 400g
3 lemons, thinly sliced
1 cup water / 235ml
4 eggs
4 egg yolks
3/4 cup lemon juice / 200ml
zest of one lemon
½ tablespoon corn starch
8 tablespoons (1 stick) unsalted butter, melted and cooled
pinch of salt
confectioners' sugar for dusting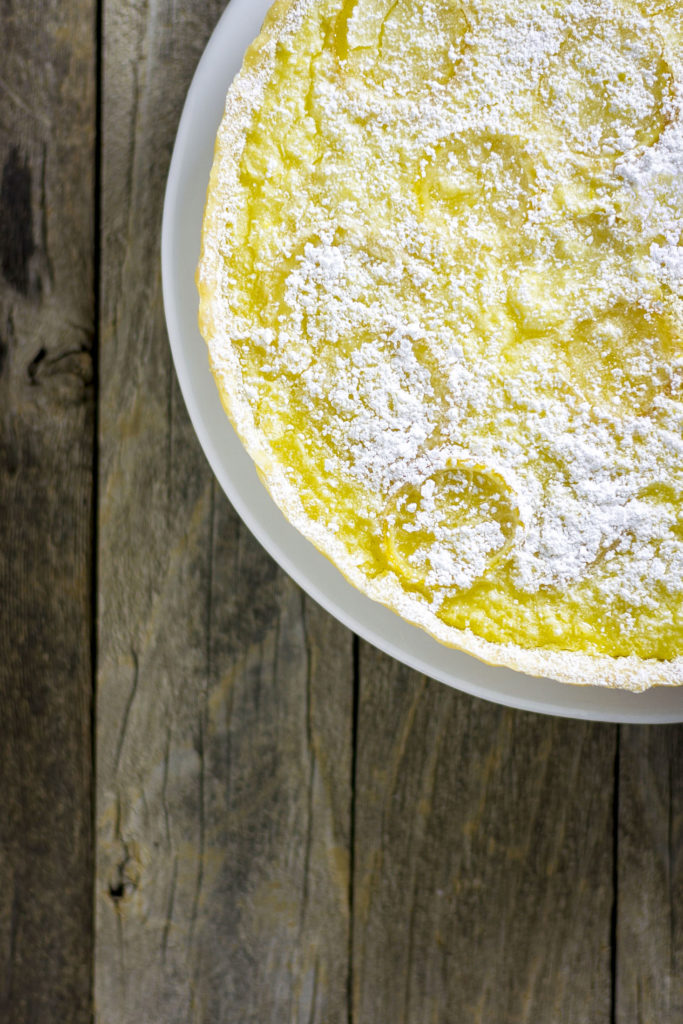 The method:
Prepare or thaw the pie crust. Preheat oven to 375˚F. Roll out to between ⅛" and ¼". Roll the crust out over the tart pan. Press the crust into the pan and use a sharp knife to remove any excess crust that extends beyond the rim. Dock the crust by poking plenty of holes in the bottom with a fork. Place the crust in the freezer for 15 minutes. Remove the crust from the freezer and line with parchment paper and fill with pie weights or dry beans. Bake for 10-12 minutes. Remove from the oven, carefully remove pie weights, and immediately chill in the freezer for 30 minutes.
Add water and 1 cup of sugar to a small saucepan. Bring to a boil over medium heat stirring occasionally until sugar is dissolved. Add lemon slices and reduce heat to a low boil. Poach lemon slices for 15-18 minutes or until peels become slightly translucent. Remove the slices carefully and set aside on a flat surface.
Reduce the oven temperature to 325˚F. Melt the butter and set aside to cool. Add eggs, egg yolks, 1 cup of sugar, lemon juice, zest, salt, and corn starch to a large mixing bowl. Whisk until smooth. Add the cooled, melted butter and mix until completely combined. Pour the mixture into the cooled tart pan and place candied lemon slices on top. Place on a baking sheet and bake for 25-30 minutes or until the crust is lightly browned and the filling is set.
Remove from the oven and cool on a wire rack for at least 15 minutes before unmolding. Cool completely. Dust with confectioners' sugar just before serving. Store in the refrigerator.