Ah, yes… the morning after.
You've had a lovely evening and perhaps a bit of al fresco dining to include a bright, delicious gazpacho… and maybe a few (or a few too many) drinks. Hopefully, you've saved some gazpacho for the morning after brunch.
Gazpacho is the perfect base for a lively bloody mary. The fresh vegetables work perfectly with the robust flavors of Worcestershire, horseradish, and hot sauce to update the classic.
savour… the morning after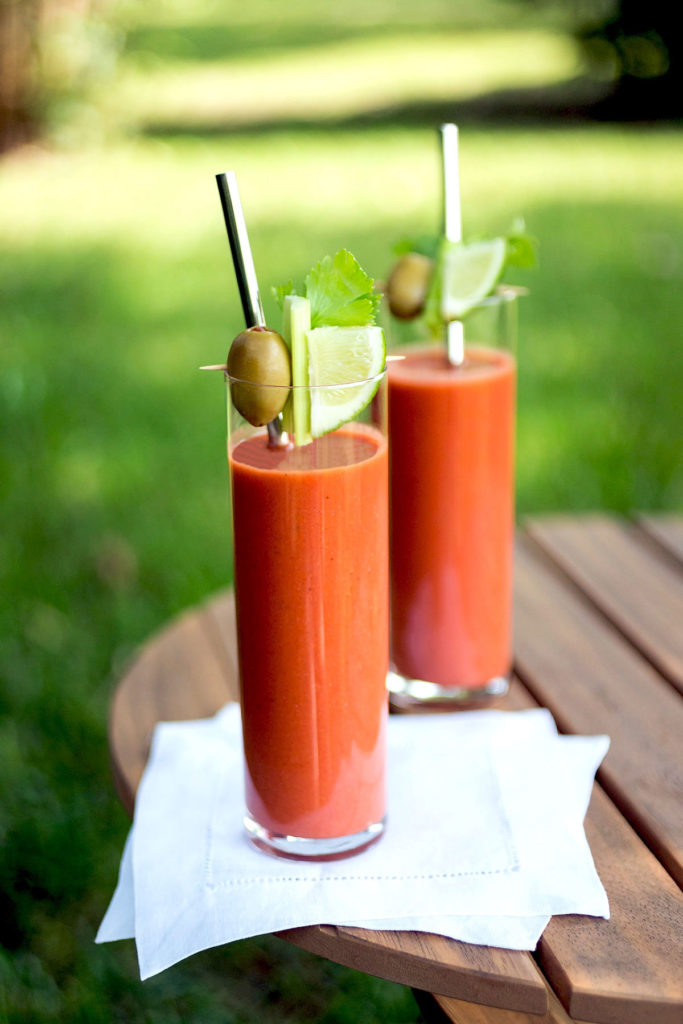 Gazpacho Bloody Mary
The ingredients:
6 ounces of puréed gazpacho
1 teaspoon horseradish
2 dashes hot sauce
2 dashes Worcestershire sauce
2 ounces vodka
1 small celery stalk
1 green olive
1 lime wedge
The method:
Add puréed gazpacho, horseradish, hot sauce, and vodka to a cocktail shaker filled ⅔ with ice.
Shake vigorously until jet cold.
Strain drink into a highball glass.
Add a green olive, celery stalk (with leaves if possible), and a lime wedge to a toothpick. Place on glass rim for garnish.