We continue our tribute to National Soup Month today with a hearty vegetable soup to warm even the coldest of days. This soup is loaded with readily available vegetables and packed with flavor.
When I was planning this month's posts I tried to decide upon a variety of soups that might add to your recipe box. I adapted this recipe from one I found in a delightful cookbook I got for Christmas. It is called The Tante Marie's Cooking School Cookbook by Mary Risley. There are zero photographs, but the quality of recipes and information make up for it.
I hope you will enjoy this soup. You may have to look a little for parsnips and rutabaga, but I would try it one time with those two before you substitute anything else. These root vegetables have a flavor that is quite unique. The prosciutto is also a key player but could be switched out for country ham without much impact on the overall flavor. Combined, the ingredients make up a soup that has a slightly different taste, but is sure to become a classic at our house.
savour… finding your roots
WINTER VEGETABLE SOUP WITH PROSCIUTTO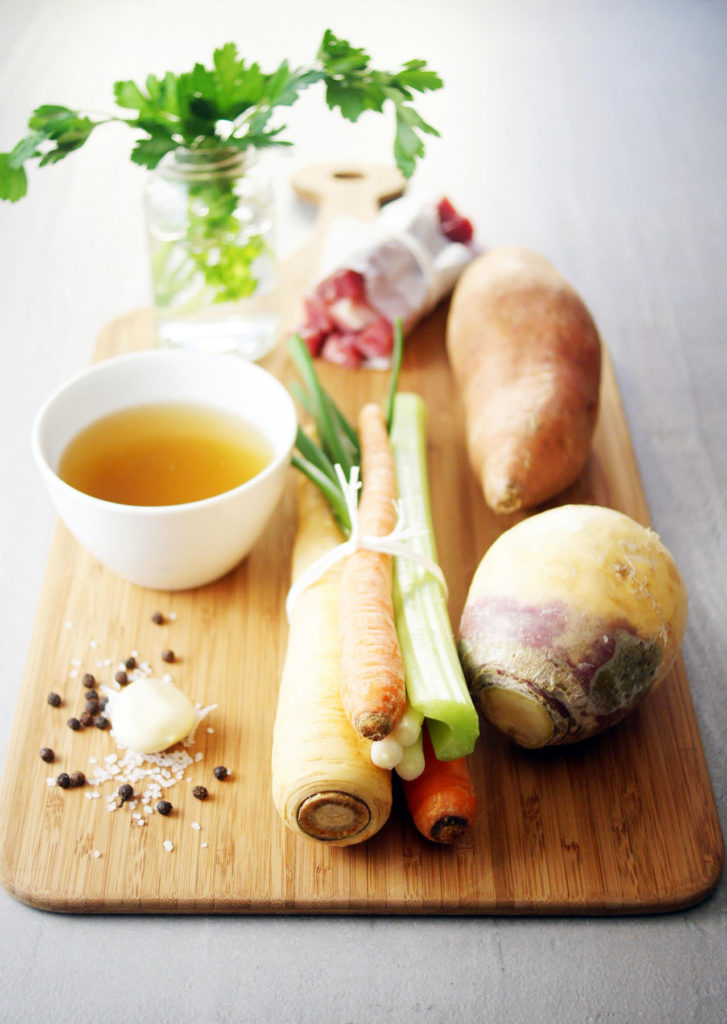 Before you start:
Prepare all of the ingredients before you start. Then it is just a matter of adding when appropriate.
Use the liquid from the stewed tomatoes, as well.
Do not add more salt until after you have tasted the soup with the addition of the prosciutto. It will add some salt flavor.
The ingredients:
1 medium onion, chopped
2 medium-sized carrots, peeled and chopped
1 celery stalk, chopped
Coarse salt
3 tablespoon butter
2 garlic cloves, minced
1 28 oz. can of stewed tomatoes, coarsely chopped
1 quart of chicken stock
1 pound of butternut squash, peeled and cut into ½ inch dice (about 1 cup)
1 medium rutabaga, peeled and cut into ½ inch dice (about 1 cup)
1 medium parsnip, peeled and cut into ½ inch dice (about 1 cup)
1 sweet potato, peeled and cut into ½ inch dice (about 1 cup)
1 slice of prosciutto, ¼ inch thick, cut into ¼ inch dice
½ cup of fresh Italian parsley, coarsely chopped
Fresh ground pepper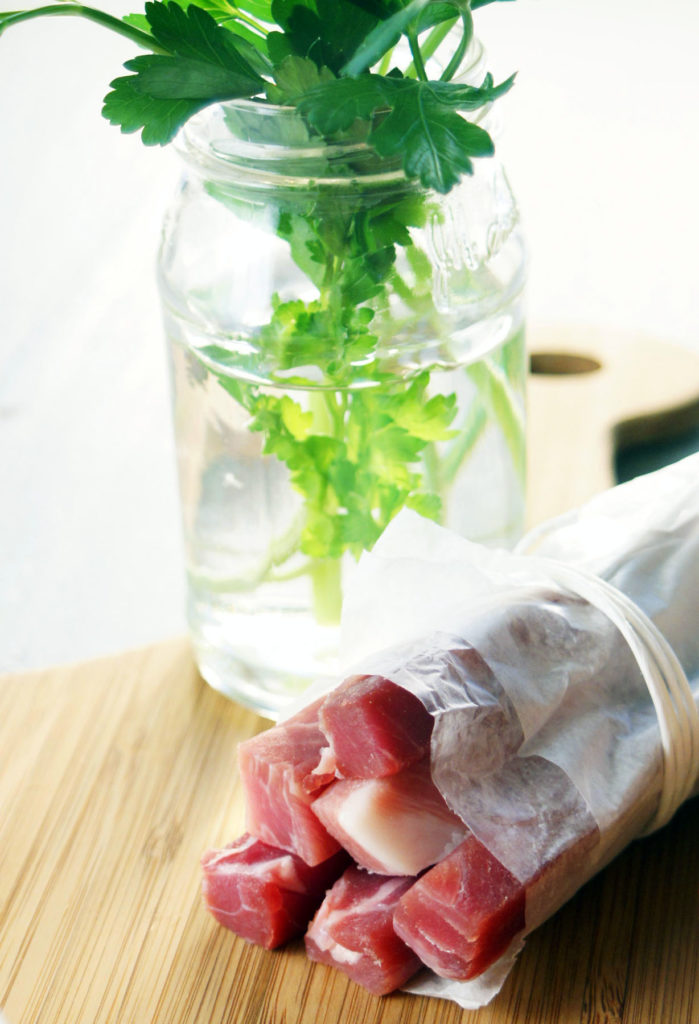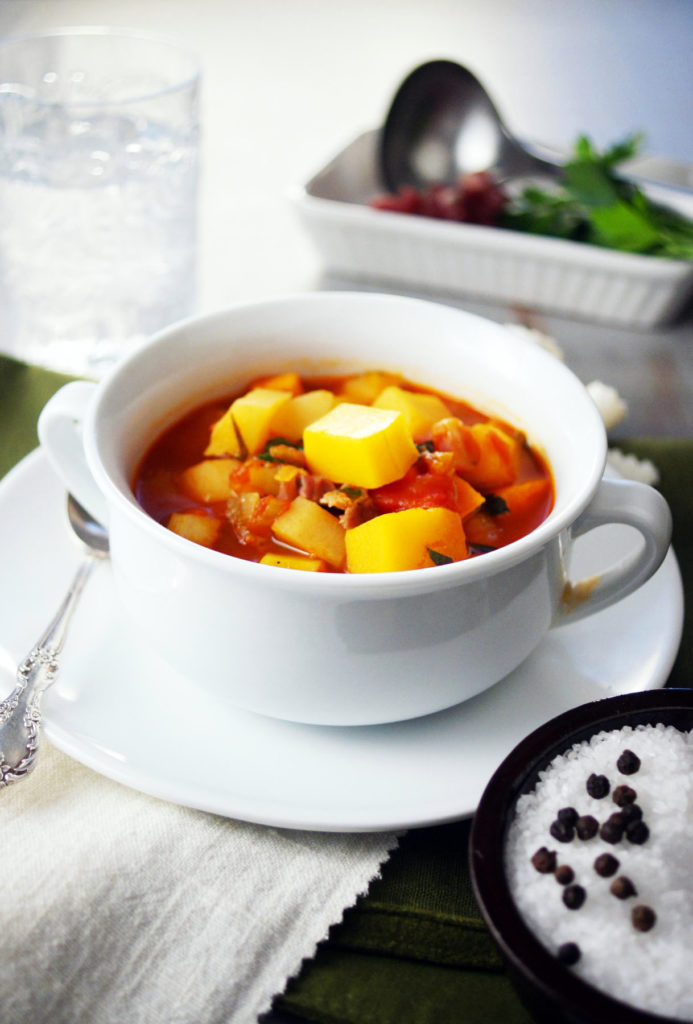 The method:
In a large pot, cook onion, carrots, celery, and a ½ teaspoon of salt in butter over medium-high heat until vegetables soften (about 8 min.).
Add garlic and cook for another minute.
Add tomatoes and continue stirring for another 2 minutes.
Add the stock, squash, rutabaga, parsnip, and sweet potato. Bring to a boil.
Reduce the heat to simmer the vegetables until tender when pierced with a fork (about 30 min.).
Add a little water if necessary to get pouring consistency.
Add the prosciutto and parsley and cook for a minute or two.
Add salt and pepper to taste.