Summer is calling and this new cocktail is ready. We've taken Pimm's No.1 Cup from the UK and Chambord from France to create a drink that is reminiscent of sweet tea… but with a fruity, herby kick.
The unique flavor of the thyme pairs perfectly with Pimm's No.1 Cup. The raspberries and grapefruit add just enough sour notes to balance everything.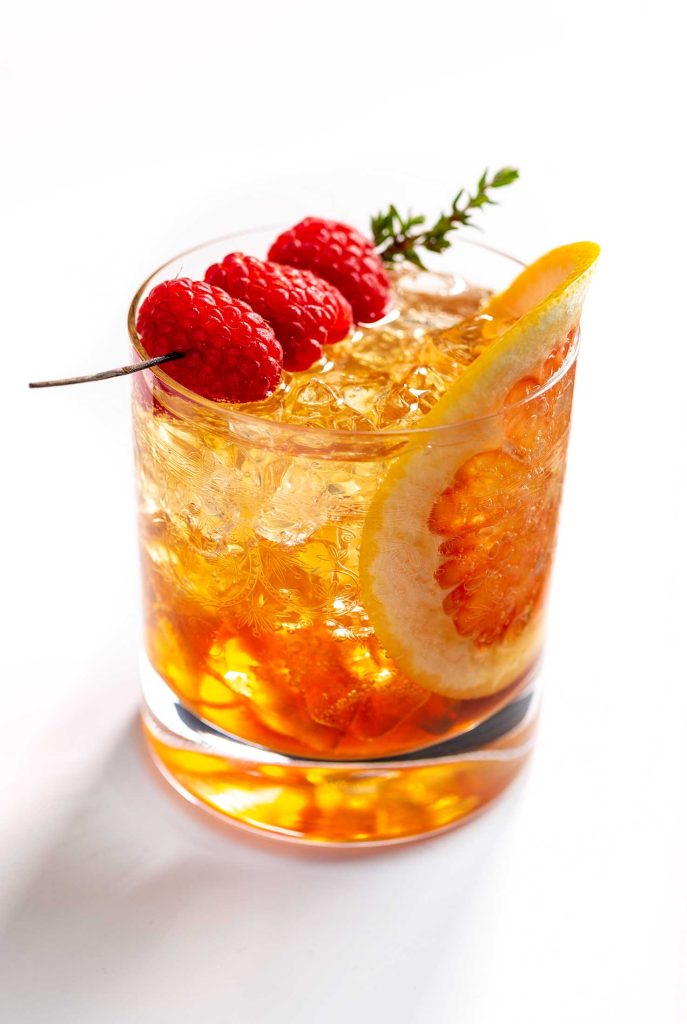 You will likely have leftover thyme syrup. Keep in the refrigerator for up to three weeks in an airtight container. Use if for more cocktails or try it in new ways.
Summer Love: The Royal Thyme Cocktail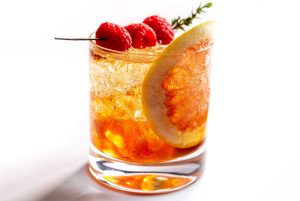 Think sweet tea with a fruity twist.
Prep Time

5 min

Total Time

5 min

Yield

1 cocktail

Energy

211 cal
The ingredients:
1 ounce Pimm's
½ ounce Chambord
1 teaspoon thyme syrup
1 teaspoon fresh grapefruit juice
grapefruit slice
4 ounces Prosecco
thyme sprigs with fresh raspberries
The Method:
1
Prepare the thyme syrup in advance by bringing one cup of sugar and one cup of water to a boil in a small saucepan over medium heat. Reduce the heat to low and add five or six sprigs of fresh thyme. Cook for 3 minutes and then remove the pan from the heat, but allow the thyme to steep for another 7 minutes. Remove the thyme and pass the syrup through a fine mesh strainer to remove any solids. Allow syrup to cool to room temperature before placing in an airtight container.
2
Refrigerate the syrup until ready to use.
3
Add Pimm's, Chambord, thyme syrup, and grapefruit juice to a mixing glass or shaker. Stir to fully combine.
4
Place a thin slice of grapefruit on the inside of a glass and then fill the glass with ice. Pour the mixture over the ice and top it off with Prosecco. Add a fresh thyme sprig with raspberries to the top for garnish. Serve immediately.
Amount per serving

Calories

211

% Daily Value*

Total Fat

0 g

0%

Total Carbohydrate

17.5 g

6.36%

Protein

.5 g

1%

* The % Daily Value (DV) tells you how much a nutrient in a serving of food contributes to a daily diet. 2,000 calories a day is used for general nutrition advice.
NOTE: These nutritional values have NOT been verified by any laboratory. They are estimates based on publicly available information to help you make informed food choices.
nutritionix.com