Today we celebrate Waffle Day! Until recently, I didn't even know there was a waffle day, but if you are going to celebrate a food, it seems like a fairly good honoree. The waffle is light and crispy (when warm) and loaded with those pockets to hold other stuff you love. In short… it's brilliant.
And talk about staying power! Waffles have been made for centuries in one form or another. Most records show that the idea originated in Greece about 700 years ago where they made cakes between two plates over a fire. The cakes were then topped with cheese and herbs.
The waffle iron came to America by way of the pilgrims who had a "layover" in Holland and saw waffles being made there. Then, as the story goes, Thomas Jefferson brought a waffle iron back from his trip to France and they became all the rage stateside. Waffle parties started up everywhere. The first US patent was issued to a waffle iron in 1869.
savour… stamp of approval
BUTTERMILK WAFFLES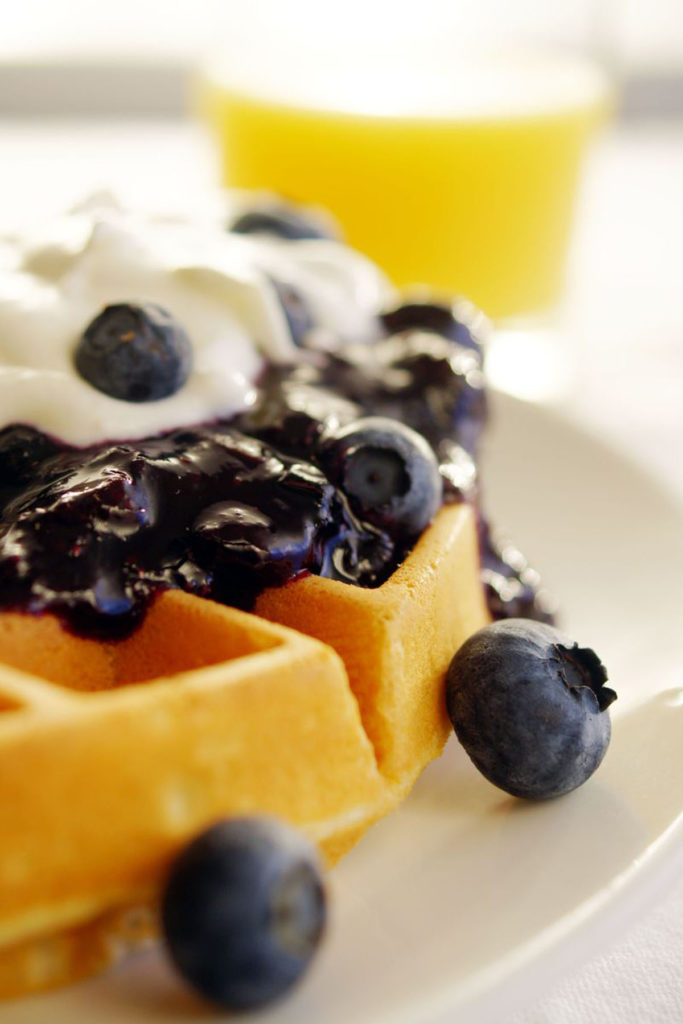 Before you start:
Your waffle batter will likely have lumps. That is expected. If you overbeat it you will wind up with tough waffles.
You may wish to have a little extra flour on hand (especially if you use homemade butter as the moisture content may be higher). Sprinkle it in as necessary to produce a batter that is just slightly thicker than heavy whipping cream.
Waffles are typically served for breakfast, but try them in other ways. Fried chicken and waffles have become very popular in some areas and don't overlook them as the base of a dessert.
The ingredients:
2 1/4 cups all-purpose flour
2 tablespoons sugar
2 teaspoons baking powder
1 teaspoon baking soda
3/4 teaspoon salt
2 cups buttermilk (store-bought or homemade from a previous post)
6 tablespoons butter (store-bought or homemade from a previous post) – melted and brought to room temp.
2 large eggs
The method:
Sift together the flour, sugar, baking powder, baking soda, and salt in a large bowl. Set aside.
In another bowl, whisk together butter, milk, and eggs.
Make a well in the center of the flour and pour the egg/milk mixture in the well.
Mix the dry mixture into the wet mixture just enough to moisten the dry ingredients.
Follow directions for your waffle iron from making waffles.
Serve warm or keep warm on center rack of a 250-degree oven until ready to serve.
Blueberry sauce
The ingredients:
1 pint fresh blueberries
1 teaspoon lemon zest
1 teaspoon fresh lemon juice
3 T sugar
The method:
Bring all ingredients to a boil over medium-high heat.
Cover the pan and continue to heat for 2-3 minutes.
Remove lid and reduce heat to medium-low.
Continue to cook until sauce thickens (3-4 minutes).