This has been a big week for us around here. Back to school and bakery plans have kept us incredibly busy day to day. Toss in the blog and social media and the hopper was just about at capacity. We will do our best to keep the good stuff coming.
I've decided to express my thanks with this offering of the Treat of the Week. Here we have taken the nearly weightless meringue and added a touch of chocolate. The chocolate pairs perfectly with the creamy hazelnut Nutella. If you haven't tried Nutella before, here is your chance. It is a delicious spread that has earned a permanent spot in my pantry.
savour… hugs and kisses
CHOCOLATE MERINGUE KISSES
Before you start:
One key to a good meringue is to use egg whites with no yolk involved. Be very careful to get just the whites when separating. One way to ensure this and cut down on waste is to separate each egg into a smaller bowl before putting in your mixing bowl. If any yolk gets in the white, toss just that egg and start over.
You will get the most volume from your egg whites if they are at room temperature. Also, try submerging them in lukewarm water about 5 minutes before you start.
The ingredients:
4 large egg whites
3/4 cup granulated sugar
1/2 teaspoon vanilla
1 tablespoon cocoa powder
Nutella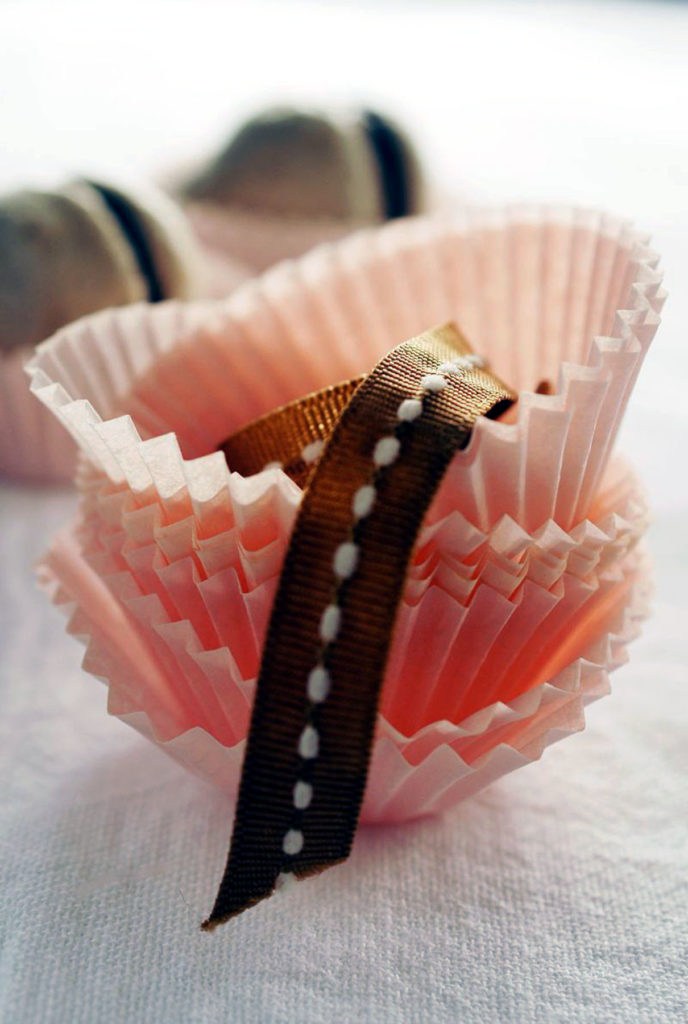 The method:
Preheat oven to 200˚F with racks as far away from heat source as possible.
Line two baking pans with parchment.
Separate the egg whites.
Beat egg whites and vanilla on medium-high speed until soft peaks form.
Slowly, gradually add sugar 1 tablespoon at a time. Turn up to high speed and whip until glossy and stiff peaks form.
Sift cocoa powder and sprinkle over egg whites. Gently fold in the cocoa.
Fill a pastry bag or plastic storage bag with meringue batter. If using a pastry bag, fit with an appropriate tip. For a plastic storage bag, cut the tip about 3/4 across.
Pipe small mounds (about 11/2 inches) onto the parchment holding the pastry bag upright perpendicular to the baking sheet.
Bake for about 1 hr 30 min to 1 hr 45 min or until light and crisp, but not browned.
Allow to cool slightly before removing from parchment.
Transfer to wire cooling racks and allow to cool completely before proceeding.
Scoop Nutella into a plastic zip bag and cut a tip 1/4 inch across.
Pipe Nutella onto the bottom of one cookie starting from just inside the outer edge of the bottom surface and working your way toward the center.
Sandwich the Nutella with another cookie.
Allow to sit in a cool, dry place overnight for several hours or overnight for Nutella to thicken.