A few days ago we brought you a post dedicated to honey. Since September is National Honey Month we thought it was only fitting to make our treat of the week with it. There were many desserts with honey from which to choose. We thought it was time for a layer cake, though, and no layer cake was going to go better with honey than lemon.
What makes this lemon layer cake especially good is the addition of fresh thyme. There is something just a little savory about the flavor, but the sweetness of the frosting balances it well. These three flavors together may not be something you considered before, but the result is amazing. The honey frosting is great with the lemon, but could certainly be used for other cakes successfully or eaten alone.
savour… licking the spoon
LEMON THYME LAYER CAKE WITH HONEY BUTTERCREAM FROSTING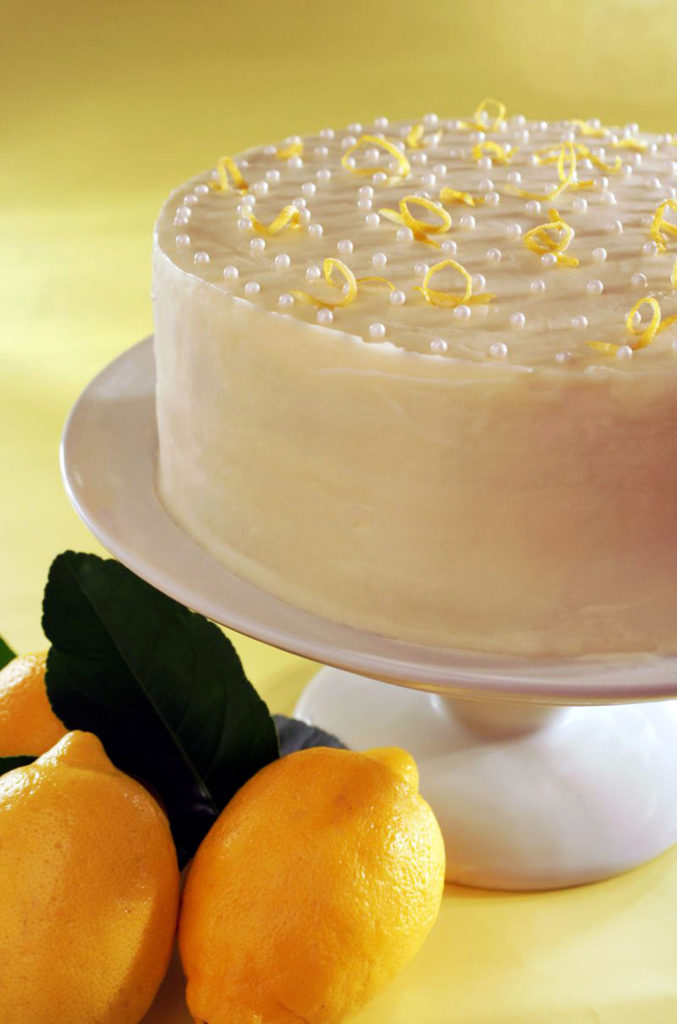 Before you start:
If you don't care for the taste of thyme this cake could be made without it. If you aren't sure, try it first. I think you will be pleasantly surprised.
We will likely have a future post regarding icing a cake. For today, the best tip I can offer is freeze your cake before you begin icing, apply a very thin crumb coat, refreeze, and then ice the whole cake.
For the lemon zest garnish, a channel zester is crucial (see photo). This is a great tool to have in your arsenal for just a couple of bucks.
The Cake
The ingredients:
2 1/2 cups all-purpose flour (or 2 2/3 cups cake flour)
2 ½ teaspoons baking powder
½ teaspoon salt
2/3 cup butter at room temperature
1 ¾ cups sugar
1 teaspoon vanilla
1 tablespoon finely grated zest
1 teaspoon finely chopped thyme
2 eggs
1 ¼ cups milk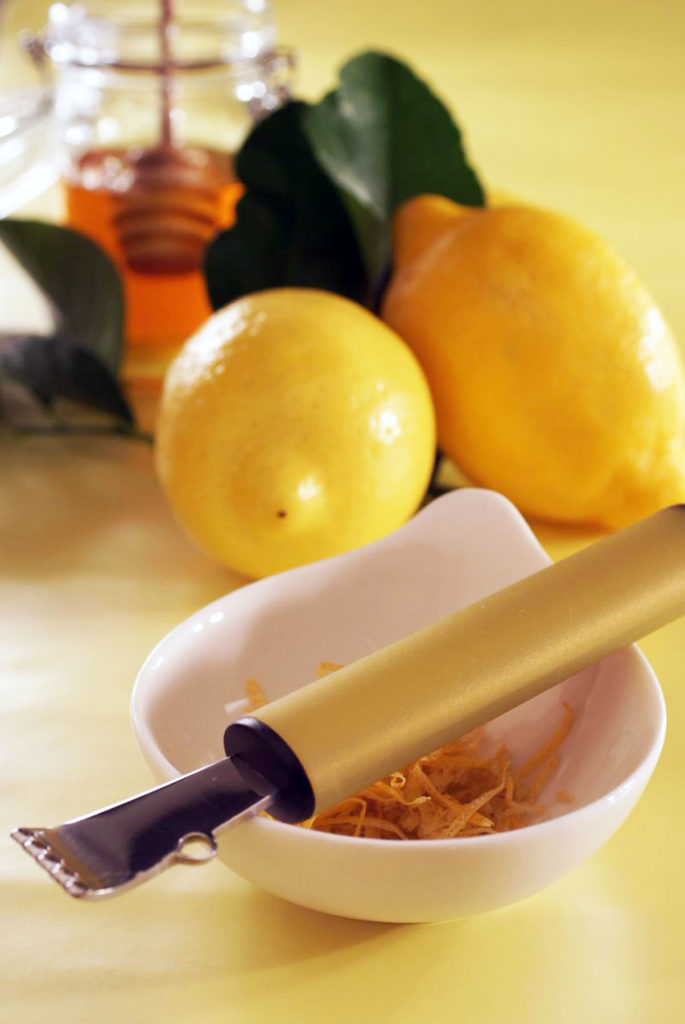 The method:
Preheat oven to 375˚F.
Grease and flour two 9 inch round cake pans.
Sift together flour, baking powder, and salt. Set aside.
In your mixer bowl beat butter on medium-high speed for 30 seconds.
Add sugar, vanilla, lemon zest, and thyme. Beat on medium until well combined.
Add eggs one at a time. Mix for 1 minute after each egg.
Alternate adding the dry mixture and the milk mixing on low until just combined.
Pour batter into prepared pans.
Bake for 30-35 minutes or until it passes the clean toothpick test.
Remove and cool completely before frosting.
Honey Buttercream
The ingredients:
1 cup butter at room temperature
½ cup honey
4 cups confectioners sugar
1/3 cup heavy cream
The method:
Beat butter and honey together for 2 minutes on medium-high.
Sift sugar and add to butter and honey.
Beat on medium-high for 3-5 minutes.
Add as much heavy cream as necessary to get the desired spreading consistency.
Beat on high for an additional minute.