Cookie Week continues with a winter classic… the oatmeal cookie. I must tell you upfront that while I like most cookies soft and chewy, that is not the case with oatmeal cookies. It must be my fondness for granola that leads me toward a denser cookie. These cookies are still somewhat soft but have some real substance.
The cranberry and orange add a wonderful flavor to the treat and are a welcome change from the raisin ones I knew as a kid. To bring back a little nostalgia we added a touch of cloves. I was instantly transported back to third grade when we made an orange studded with whole cloves to give to our moms as holiday gifts. What a great aroma!
I hope you enjoy this recipe. It is a wonderful addition to your holiday treat boxes. It adds a different texture and some variety… and a certain homespun quality.
savour… old fashioned
CRANBERRY ORANGE OATMEAL COOKIE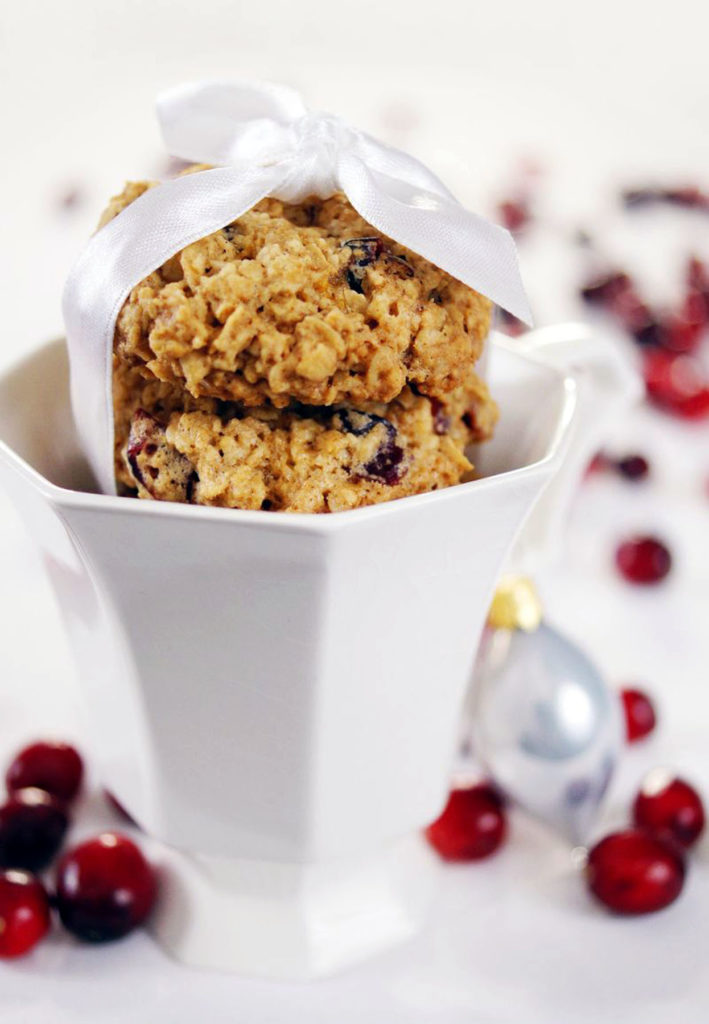 Before you start:
Do not over bake this cookie. It is dense and over baking will make it hard.
If you don't like the taste of cloves, they could certainly be left out of this recipe.
The ingredients:
¾ cup butter
1 ¾ cups brown sugar
1 egg
4 tbsp water
1 tsp vanilla extract
Zest of 1 orange
4 ½ cups rolled oats
1 cup all-purpose flour
1 tsp salt
½ tsp baking soda
1 cup dried cranberries
½ teaspoon cinnamon
Pinch of ground cloves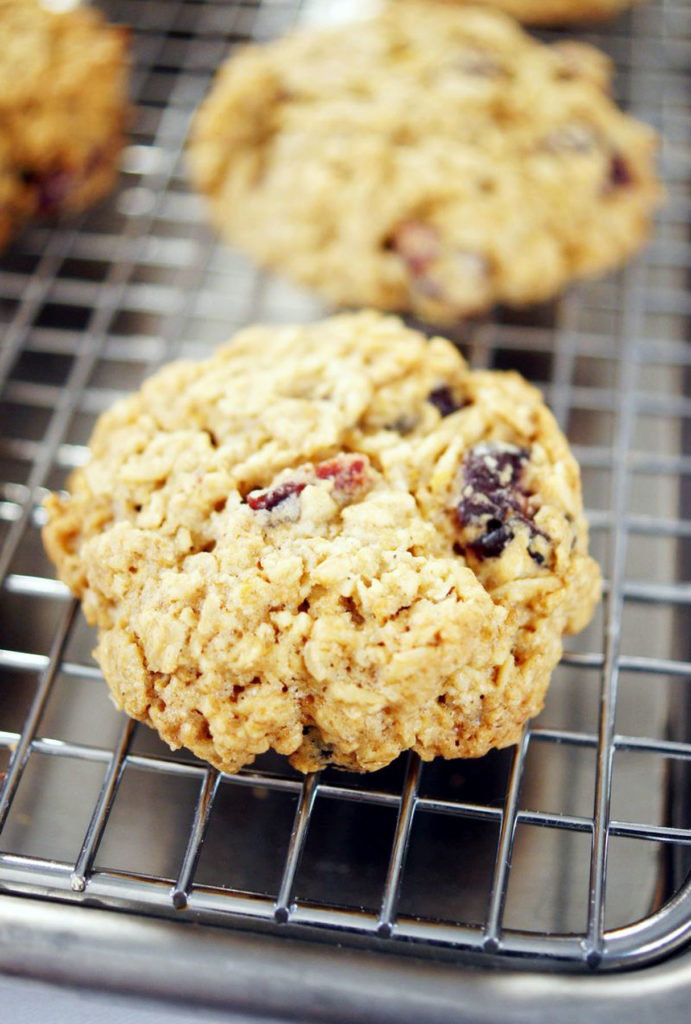 The method:
Preheat the oven to 350˚F.
Cream the butter and sugar together in a large mixing bowl until light and fluffy.
Add the egg, water, vanilla, and orange zest. Beat until smooth.
In a separate bowl, mix together the oats, flour, salt, soda, cranberries, cinnamon, and cloves.
Gradually stir the oat mixture into the butter mixture until thoroughly combined.
Place by the spoonful or scoop on a parchment-lined baking sheet.
Bake for 15 minutes or until lightly browned.
Allow cookies to cool on the tray for 2 minutes on the tray before transferring to a wire rack to cool completely.