As we proceed through our first annual Cookie Week, we stumble upon the undisputed King of Cookies, Chocolate Chip. This is as traditional as it gets. While this cookie is suitable for any time of the year, no respectable holiday treat package would be without it.
Now, here is the thing about chocolate chip cookies. Some folks have very specific tastes in terms of the consistency of the cookie, the chip to cookie ratio, etc. I must tell you that I prefer a cookie that is somewhat soft in the middle and a bit crispy around the edges. I feel I get the best of all possible scenarios that way. That is what you will get with this recipe. I have used it for years… always with rave reviews.
savour… tried and true recipes
CHOCOLATE CHIP COOKIE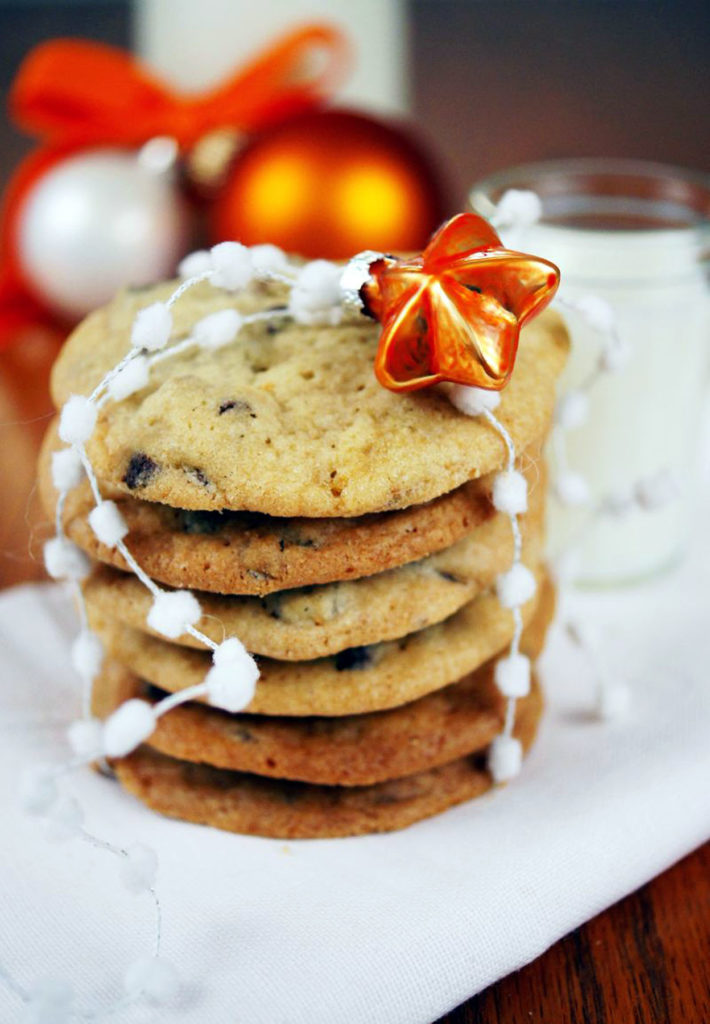 Before you start:
The temperature of the butter is important. Do not try to use butter that is melted or cold from the refrigerator. That will dramatically change your results.
I sometimes use a mix of semisweet, bittersweet, and milk chocolate chips for some variety.
If you prefer a crispy cookie, increase the butter to 2 ½ sticks, increase granulated sugar to 1 ¼ cups, and decrease brown sugar to ¾ cup. Add ½ cup water to the wet ingredients and bake for 12-13 minutes.
If you prefer cakey cookies, decrease butter to 1 ¾ sticks, increase granulated sugar to ¾ cup, and decrease brown sugar to ¼ cup. Cookies will be ready in around 10 minutes.
The ingredients:
2 1/3 cups all purpose flour / 300g
½ teaspoon baking soda
1 cup (2 sticks) butter at room temperature
½ cup granulated sugar / 115g
1 cup firmly packed light brown sugar / 230g
1 teaspoon salt
1 ½ teaspoon vanilla
2 large eggs
2 cups semisweet chocolate chips / 340g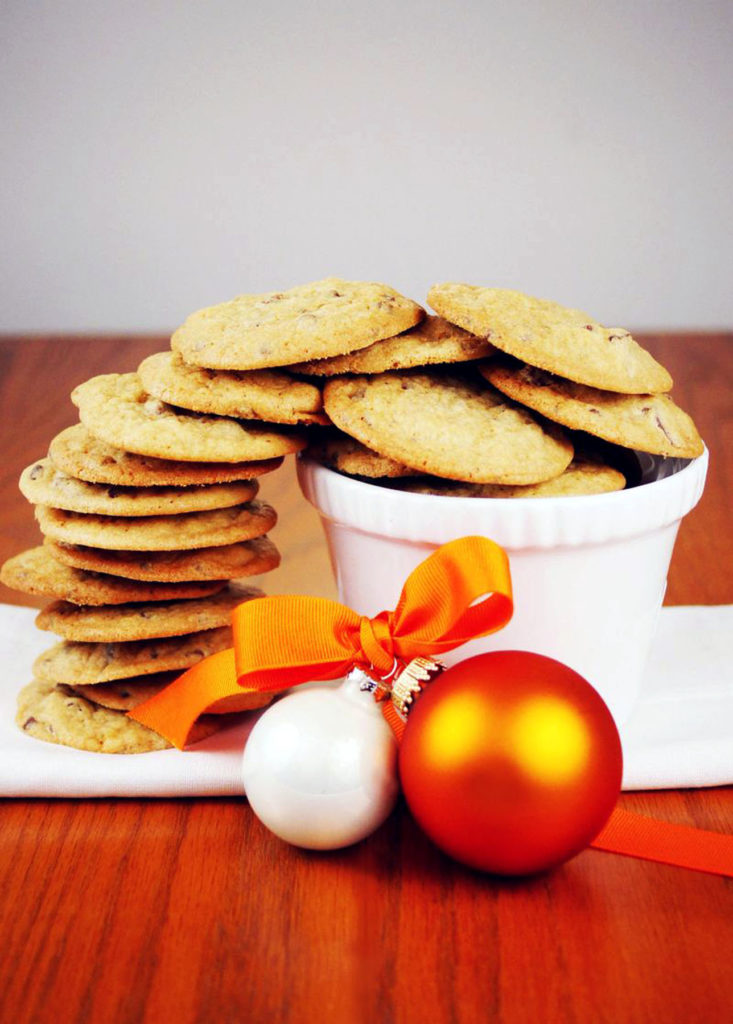 The method:
Preheat oven to 350˚F.
Sift together the flour and baking soda. Set aside.
Place butter and both sugars in a mixing bowl and mix on medium speed until light and fluffy.
Add salt, vanilla, and eggs. Mix on medium-low until well-blended.
With the mixer on lowest speed, gradually add dry mixture. Mix only until incorporated.
Still on the lowest speed, mix in chocolate chips just until incorporated.
Place on parchment-lined sheets by spoonful or scoop at least 2 inches apart.
Place the tray in the refrigerator for 15 minutes before baking.
Bake for 9-10 minutes or until lightly golden brown.
Remove from oven and allow to cool for 2 minutes on the tray before transferring to wire cooling rack to cool completely.
Store in an airtight container.