ICED CUTOUT COOKIES
This is not your usual rolled-dough decorated cookie. The tenderness comes from the cream cheese and the flavor is all lemon and spice mixture. This is one tasty cookie. Spend a little time getting your designs just right and St. Nick will surely be impressed.
savour… Santa's "A" list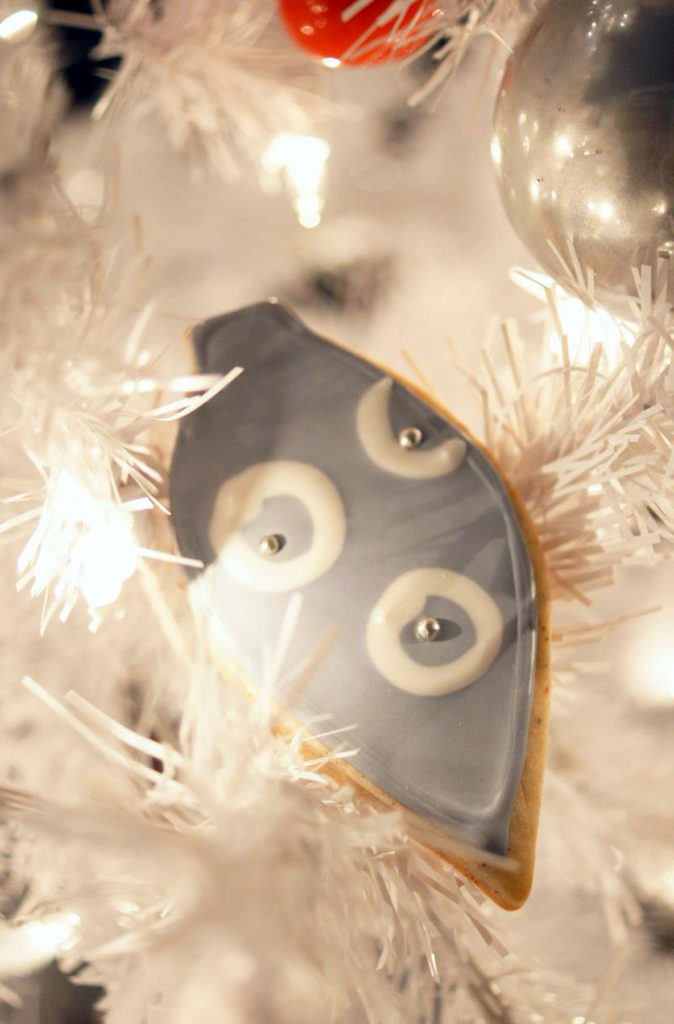 Before you start:
This dough can chill in the refrigerator for several days before having to be cut.
Take the guesswork out of measuring the thickness. You can buy guides for your rolling pin… or use two long paint stir sticks (or something else about ¼ inch thick) as your guide. Roll the dough out between the two sticks with the rolling pin edges riding on the guides.
Each time you re-roll you are working the dough. Too much working the dough will result in a tough cookie.
For the icing, I prefer to use powdered food coloring. If you can't find it in your local supermarket, try a cake decorating shop. If you use liquid food coloring, you may have to add a bit more sugar depending on how much liquid you add.
When separating out the icing into smaller bowl be mindful of how much you will need of each color. If you only need a tiny bit of black, then don't make too much. Save the rest for a color that you will need more (perhaps white).
You can use the refrigerator to aid in the hardening of the outlines. It will cut your wait time down dramatically.
It is a good idea to draw your ideas out on paper ahead of time. Use your cookie cutter as a template to draw several outlines on a piece of paper. Then create your designs. Use wrapping paper, greeting cards, etc. as your inspiration.
Ingredients:
1 ½ sticks unsalted butter at room temperature
½ cup granulated sugar
Zest of one lemon
2 teaspoons fresh lemon juice
1/3 cup cream cheese
2 ¼ cup all purpose flour
Pinch salt
½ teaspoon ground cinnamon
¼ teaspoons ground nutmeg
1/8 teaspoon ground allspice
1/8 teaspoon ground cardamom
Cookie Icing (recipe follows)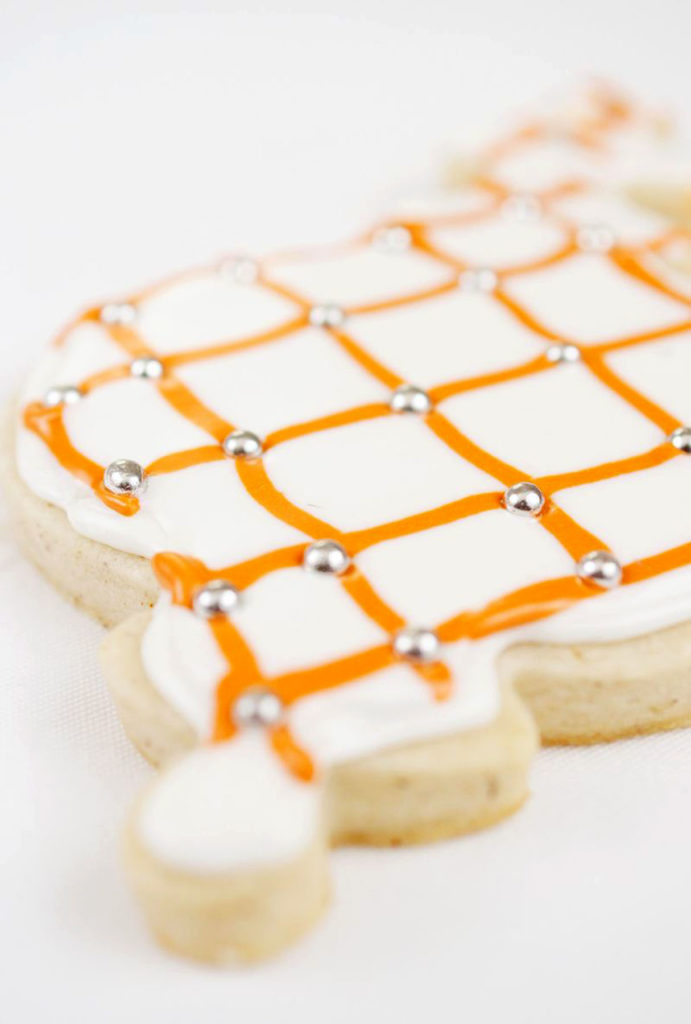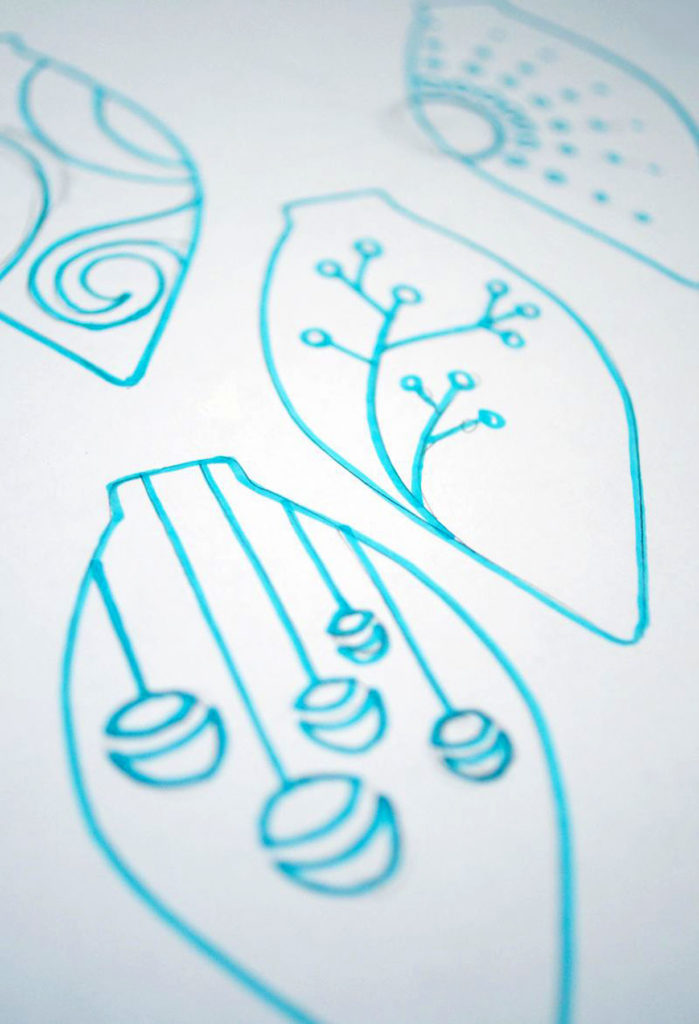 The method:
Sift together flour, salt, and spices. Whisk together in bowl to fully incorporate spices and set aside.
Cream together the butter, sugar, and lemon zest.
Add lemon juice and cream cheese.
With mixer on lowest speed, gradually add in flour mixture. Mix only until incorporated.
Shape dough into disk and wrap with plastic wrap.
Place dough in the refrigerator to chill for at least 30 minutes (overnight would be better).
When ready for baking, preheat oven to 350˚F.
On a lightly floured surface, roll out dough to a ¼ inch thickness.
Dip your cookie cutters in flour and cut out shapes.
Move shapes to a parchment-lined baking sheet.
Gather up remnants and re-roll. Cut shapes again.
If you are using the cookies as ornaments, now is the time to form a hole at the top with a wood skewer or toothpick.
Bake for 12-15 minutes or until lightly golden brown at the edges.
Remove from oven, but allow to cool on the tray for 3-4 minutes before transferring them to a wire cooling rack to cool completely.
Decorate cookies as desired and add ribbon if appropriate.
Store in an airtight container.
Cookie Icing
The ingredients:
3 cups confectioners' sugar
¼ cup milk
2 tablespoons light corn syrup
¾ teaspoon vanilla extract
Food coloring of your choice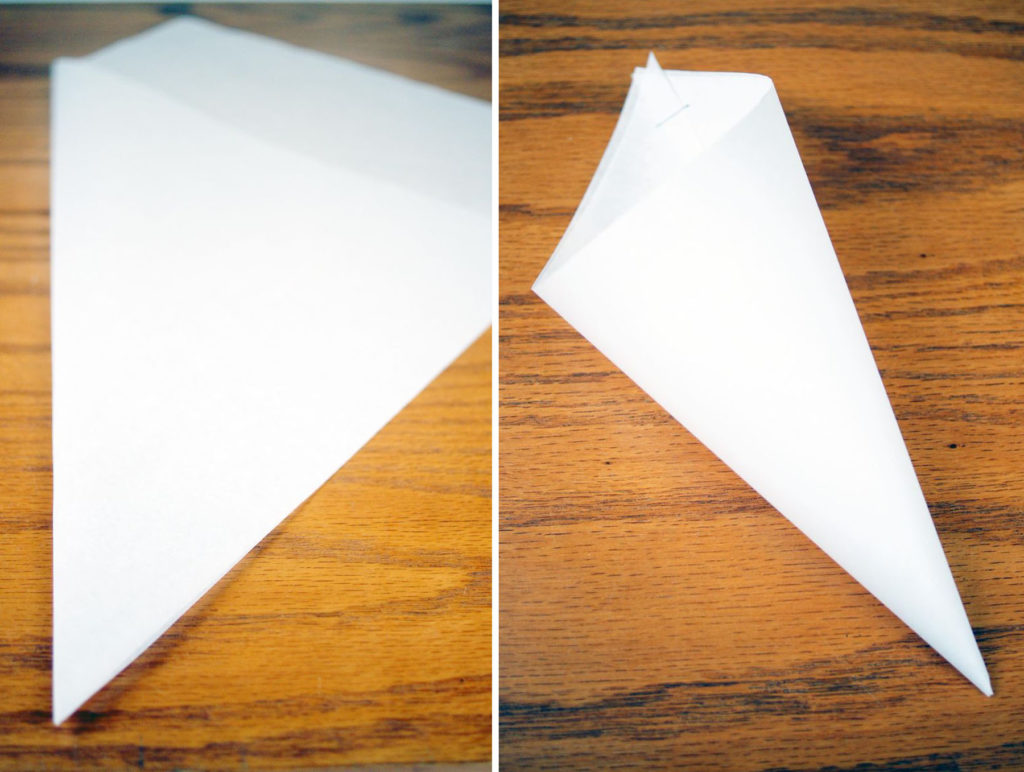 The method:
Put all ingredients in a bowl and mix well.
Separate icing into smaller bowls depending on how many colors you need.
Add color gradually and mix well after each addition.
Scoop some of each color into your prepared piping bags (see instructions below) leaving some behind for filling in.
Pipe outlines for cookies based on your designs.
Allow outlines to cool/harden.
While the outlines harden, mix a little water into each color bowl. This amount will vary depending on how much icing is in the bowl. Start with ¼ teaspoon of water to achieve a more runny icing.
Put icing in zip sandwich bags and snip one corner.
When outlines are set, use watered down icing to fill in areas. It will come out rather quickly and spread. Don't use too much.
Using a toothpick spread out the icing and work it into corners, etc.
Allow icing to set completely before adding ribbon or serving.
The piping bag:
Fold one corner of a parchment sheet over to the opposite side. Make a crease. This should leave you with what looks like a two-ply triangle with a rectangle remnant.
Cut the remnant off.
Open up the triangle and reveal what should look like a perfect square. Cut along the crease line.
With the longest edge closest to you, roll the outside corners around until they meet up in the back. This should be the tallest part of your new cone.
Secure all three layers with sticky tape or a staple.
Fill with icing. Fold over tallest part. Fold in sides. Snip tip to the desired size.