Welcome to cookie week. We are dedicating the entire week to the cookie. Hopefully, you will find some here that you can package up and ship to friends and family for the holidays. A lovely package of well-made treats is always a welcomed gift.
Choosing which cookies to offer up for Cookie Week was challenging. We wanted to be sure to show some different textures and flavors and maybe a classic or two. Choosing the cookie to kick off the week was even more challenging because I wanted it to be a really special one.
This cookie, the chocolate crackle, is a wonderful cookie. It is simple but looks as if you spent a great deal of time. It is crunchy on the outside and soft on the inside. The center is almost brownie-like. The powdered sugar adds another layer and highlights the cracks in all their glory.
savour… imperfections
CHOCOLATE CRACKLE COOKIES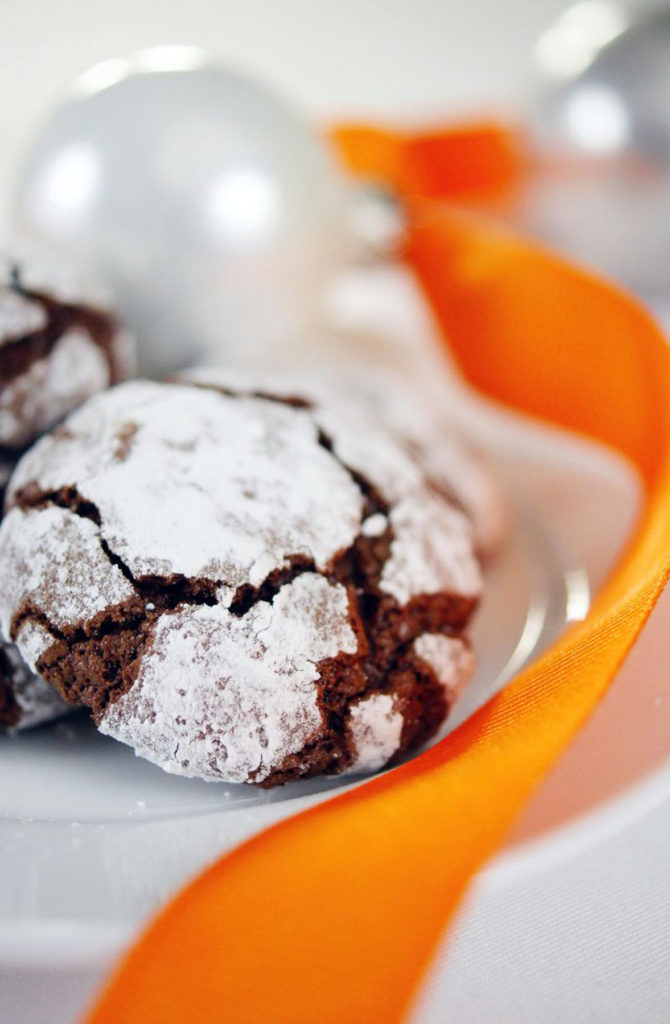 Before you start:
This recipe yields 6 dozen cookies if you use about a tablespoon for each cookie. I used a scoop that holds around a tablespoon so I would get consistently sized cookies.
To take these cookies up a notch, consider adding a few drops of peppermint oil or orange oil to the powdered sugar.
The best way to check for doneness on these cookies is by feel. The outsides will be a bit firm to the touch even though the inside may seem soft.
The key to the best crackle is the lower temperature and longer baking time.
The ingredients:
4 oz unsweetened chocolate, chopped
¼ cup unsalted butter
4 large eggs at room temperature
2 cups granulated sugar
1 tsp vanilla extract
1 ½ cups all-purpose flour
½ cup unsweetened cocoa powder
2 tsp baking powder
¼ tsp salt
1 ½ cups mini chocolate chips
½ cup confectioners' sugar
few drops of peppermint oil or orange oil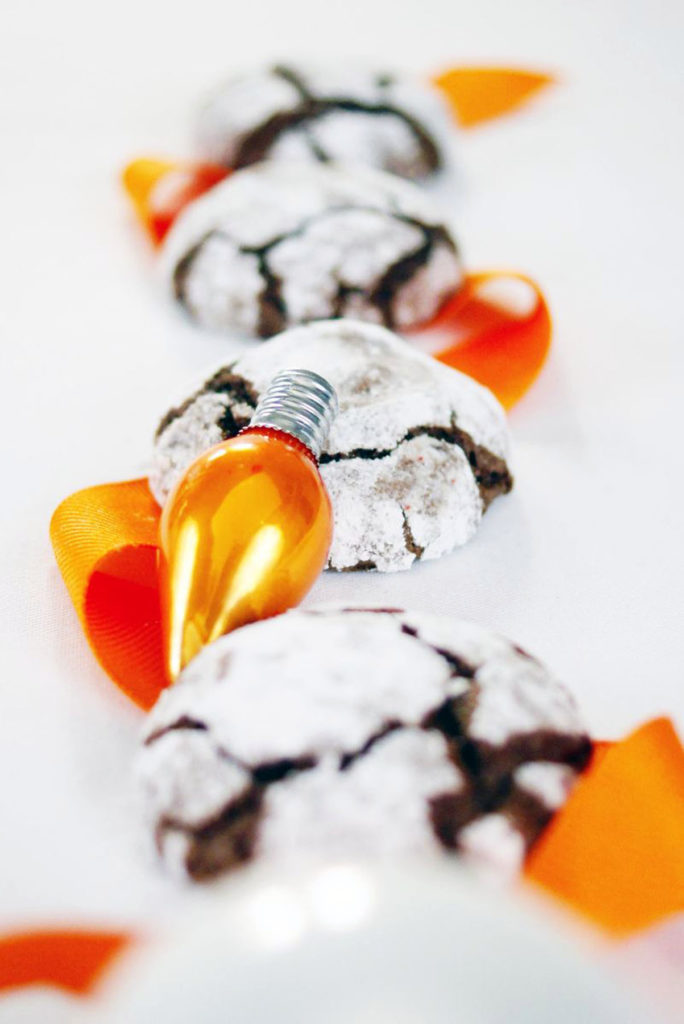 The method:
Place unsweetened chocolate and butter in a stainless steel bowl and place over a small pan with simmering water. Melt chocolate and butter together over simmering water without letting the bowl touch the water.
Remove as soon as melted and allow it too cool slightly.
In mixing bowl, combine eggs, sugar, and vanilla on medium speed until light and thick (about 3 minutes).
Sift together flour, cocoa powder, baking powder, and salt.
Add the cooled chocolate to the egg/sugar mixture. Mix until blended.
On the lowest speed, add the dry ingredients slowly and mix until incorporated.
Add the mini chips and mix just until incorporated.
Cover bowl with plastic wrap and place in the refrigerator for at least 2 hours.
Preheat oven to 325˚F.
Place confectioners' sugar in a small bowl and add flavored oils if desired.
Scoop dough out with a scoop or spoon in tablespoon-sized amounts.
Roll the dough into a ball and then roll in powdered sugar to coat.
Place balls on parchment-lined sheet. Press down slightly to keep them from rolling around.
Bake one sheet at a time in the center of the oven for 15-18 minutes.
Allow to cool for five minutes before moving to wire cooling rack.
Store in an airtight container.