Scissors, and ribbon, and tape… oh, my! At this time of year, you might likely be sitting in the middle of the floor surrounded by gifts and tubes of paper. I personally love to wrap gifts, but I know that many people dread it. I may not be able to make you love it, but hopefully, with a few quick tips, you will at least be able to tolerate it a bit more.
Making the gift wrapping beautiful maybe another topic altogether. If I could offer only one tip it would be this, do not spend too much on the embellishments. There are enough inexpensive things that you can use that are readily available that you needn't spend your time or money in the overpriced gift wrap section.
savour… holiday bows
GIFT WRAPPING TIPS AND THRIFT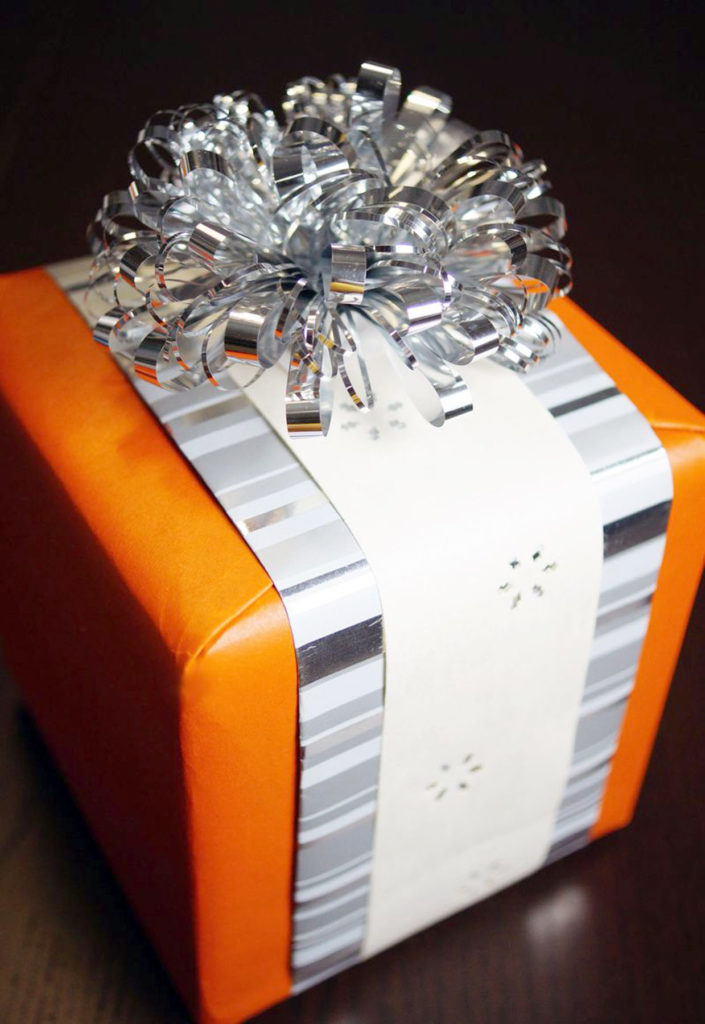 Tips for materials:
Buy large rolls of white paper or craft paper. I keep several rolls of colored craft paper on hand. This paper is incredibly cheap in contrast to decorated wrapping paper.
Still purchase the decorated papers in a color scheme that you will use for all of your wrapping for the year. Choose one or two colors that you can mix and match. In our case, we have chosen orange, grey, and white for this year.
Purchase a few ribbons that can be used on either of the colors of paper.
Wrap your gift in the base paper. Then cut just a strip of the decorated paper and fold in the edges. Use it as a sort of very wide ribbon to add interest to the package.
For embellishment, materials think in bulk. We used drywall tape (paper) and tulle. It is available in bulk for very little money. The tulle comes in a wide variety of colors.
Make your own embellishments. The acorns are made from real acorn tops and felt balls.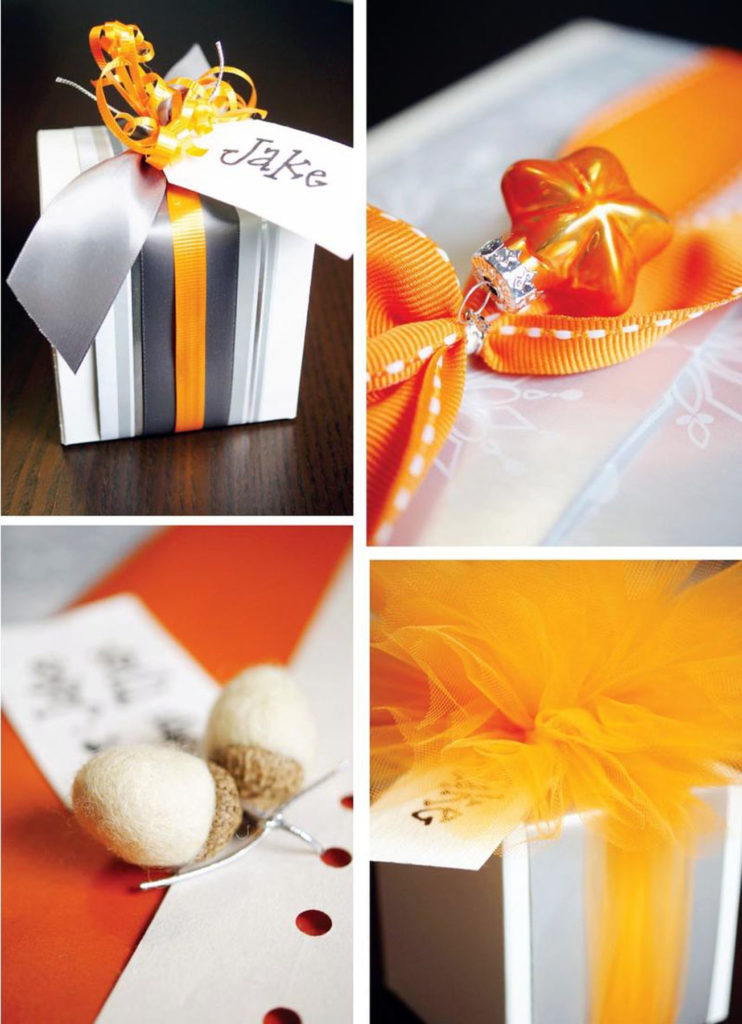 More you should know:
Tiny ornaments make great tags.
Make your own tags out of card stock. You can get as many as you want in whatever size you need.
Save the scraps from cutting to use as "ribbon" for another smaller package.
Make the drywall tape paper more interesting by punching it with a hole punch or holiday paper punch.
Fold the tulle over many times and use a small zip tie to cinch the middle tightly. Then just clip the ends and reveal a fluffy pom to top your package.
Explore your local dollar store for bulk items that can be used for decoration.
Other things you will need:
Scissors
Tape (consider double-sided, also)
Sharpie
String
Floral wire
Twist ties
Hole punch