Sending a holiday package of cookies and baked goods is a wonderful tradition. It is so exciting to open up a box and find all sorts of treats waiting for you. Knowing that someone poured their time, energy, and love into your gift makes it all the more meaningful. To me, this is part of what makes the holidays so special.
Last week we brought you 5 different cookies to consider for your packages. If you are still considering sending a holiday package you haven't much time. So today we thought we should bring you some tips for shipping both for presentation and preservation. Sending baked goods through the mail is easier than you may think. By thinking ahead, choosing the right cookies, and packing carefully your recipient will receive wonderful homemade treats, fresh and unbroken.
savour… edible mail
PACKING AND SHIPPING BAKED GOODS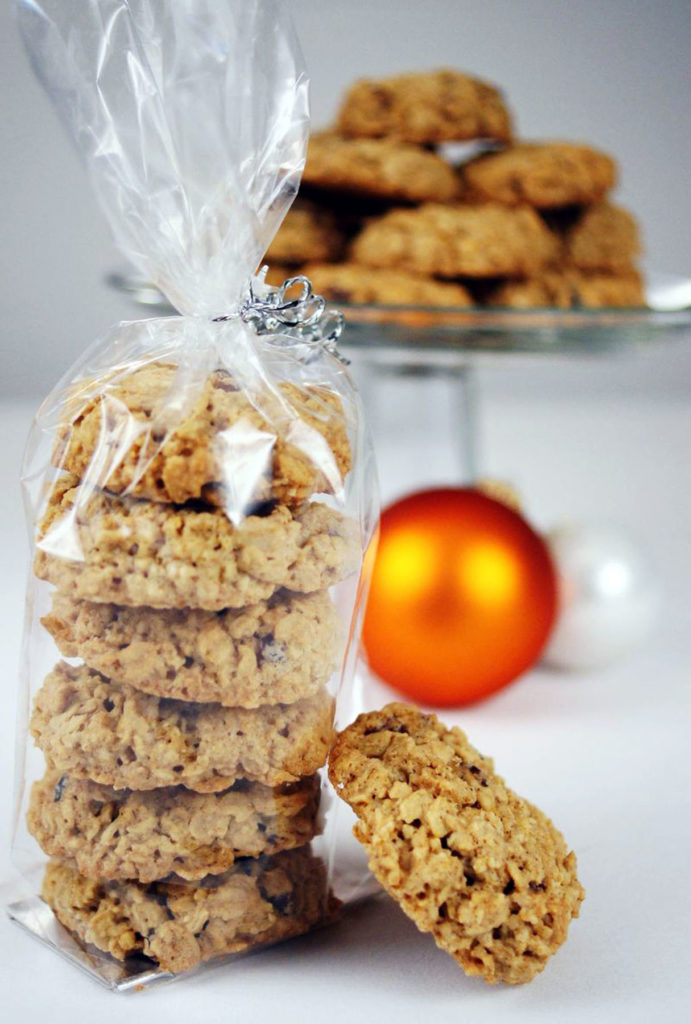 Things to consider:
Plan your baking and shipping so that they happen as close together as possible. Of course, you will want the cookies to cool completely, but you should try to send them right away. If they must wait overnight, be sure to store them in an airtight container until you are ready to pack them.
Wrap softer cookies in cellophane or cellophane bags. You can find a variety of these bags at most discount stores or craft stores. If you are concerned that they will stick together cut pieces of parchment paper the size of the cookies and place between them. Seal tightly with a twist tie or other wire. Cover the wire with a ribbon if desired.
Avoid fragile, thin cookies, or wafers. They are much more likely to break during shipping.
Include some unexpected things like small chocolates or candies. At our house, it is also tradition to always include an orange. There is much speculation surrounding how this tradition started. I'm not sure what the true reason is, but it's nice.
The post office has plenty of boxes you can use. As you all know, I am crazy for reuse and repurpose, but I always try to send baked goods in a new box. It's all about the presentation from start to finish.
After placing your cookie packages in the box fill the empty space with packing material. Crumpled tissue paper or waxed paper works well. Paper shreds can look good, too, as long as it isn't your bills.
Make sure the box is filled right to the top to avoid shifting during shipping. Seal all open sides of the box with packing tape.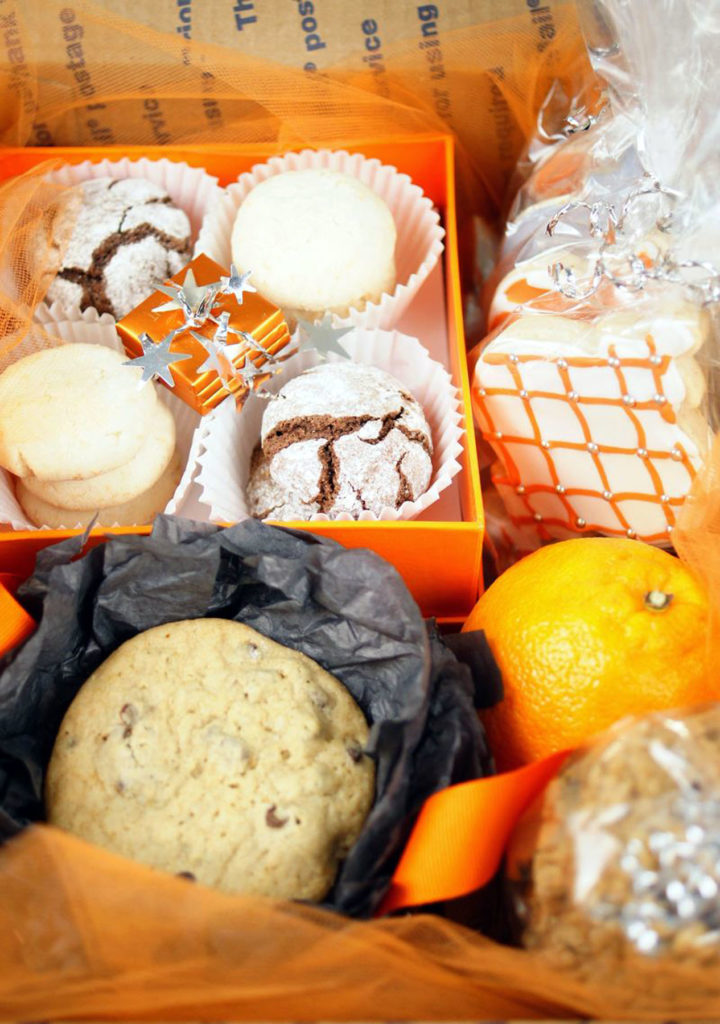 Here are links to cookies here that you might consider: