I am so excited for the weekend. The weatherman has forecasted unseasonably warm temperatures for the next two days. I can't wait to get outdoors. To bring on the sunny, I made a treat that is bright and cheery. I found blood oranges, which are as elusive as 70-degree temperatures in January, to pair up with pomegranate for a citrusy, sweet, and tart dessert.
The recipe is very similar to a traditional coffee-based tiramisu with a few adjustments. The result is still a 'pick-me-up' that is sure to please. The blood oranges are a delightful addition. If you haven't had them before, they are something like orange meets berry. Buy extra so you can eat them on their own… but start looking today. They won't be around long.
savour… capturing the elusive
POMEGRANATE BLOOD ORANGE TIRAMISU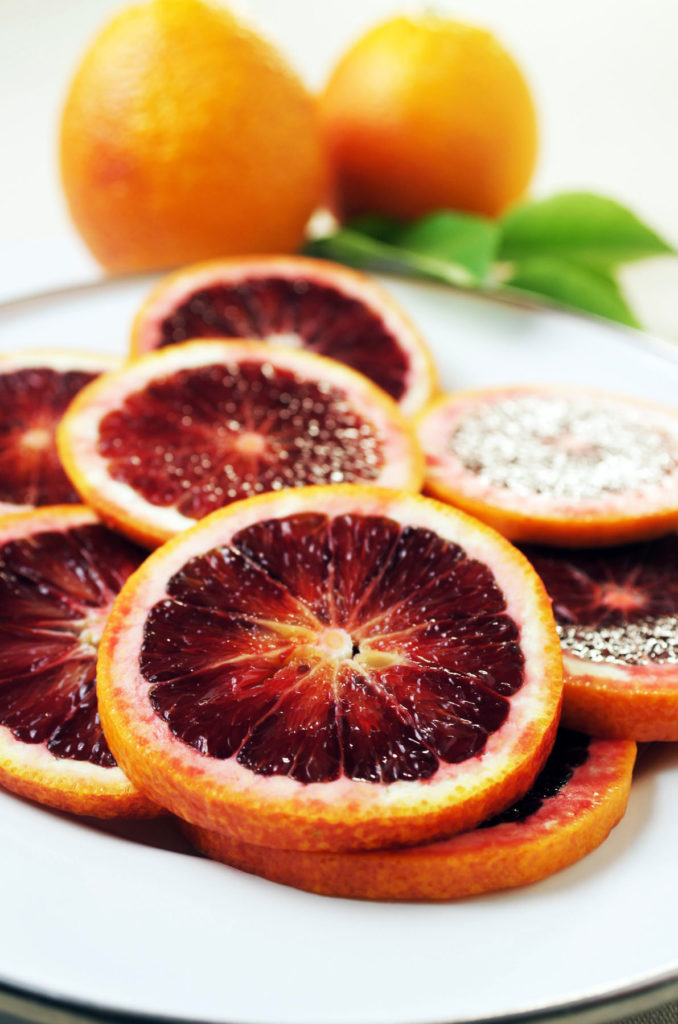 Before you start:
Have the ingredients ready before you begin assembly.
Be sure to have the mascarpone soften at room temperature. This will make this recipe so much more successful.
The ladyfingers are incredibly absorbent. They just need a few passes through the liquid to become sufficiently moistened.
The blood oranges are quite sweet. I added the lemon juice to counter some of the sweetness. You may wish to adjust the amount tartness.
The ingredients:
2 cups pomegranate juice
3 tablespoons Grand Marnier or other orange liqueur
2 tablespoons fresh lemon juice
2 cups heavy whipping cream
1 ½ cups mascarpone cheese
1/4 cup sugar / 60g
1 teaspoon vanilla
3 tablespoons Grand Marnier or other orange liqueur
5 blood oranges peeled and thinly sliced
30 ladyfingers or savoiardi
Zest of blood orange for garnish
The method:
Pour pomegranate juice and liqueur into baking dish
Stir softened mascarpone and Grand Marnier together in a large bowl.
Put whipping cream, vanilla, and sugar in a mixing bowl.
Mix on high speed until soft peaks form.
Gently fold whipped cream into the mascarpone.
Spread a thin layer of the cream/mascarpone filling in the bottom of a 9×9 square baking dish.
Dredge the ladyfingers through the juice until moistened (about 12 passes).
Place one layer of the soaked cookies on the cream.
Add a layer of blood orange slices.
Add another layer of cream/mascarpone filling.
Add another layer of each. The last layer should be cream.
Top off the dessert by zesting some blood orange peel over it.
Refrigerate for at least 8 hours or overnight.