We are throwing together a little Valentine's Day party for 16 "tweeners". It will consist primarily of treats and games and lots of girly giggles to be sure. Our goal is to make it kid-friendly, but not "kiddie". We will post the rest of the party preparations tomorrow with the Treat of the Week.
For today, we have included one of the treats that we will be serving. Marshmallow crisp rice treats are always a hit. This one will be an even bigger hit as we have added just a touch of hot and sweet cinnamon imperials. The arrow is fun without being childish and drives our theme home. I dare say… it is right on target.
savour… cupid's aim
CUPID'S CRISPIE TREATS
Before you start:
For best results use fresh marshmallows.
If you find 6-inch skewers, use those. We only had 12-inch skewers, so we cut them in half.
We added the cinnamon candies after the cereal was mixed into the marshmallow. This gave the marshmallow a chance to cool a bit and prevent the red from melting off the candies into the mix.
The ingredients:
3 tablespoons unsalted butter
4 cups miniature marshmallows
6 cups crisp rice cereal
½ cup cinnamon imperials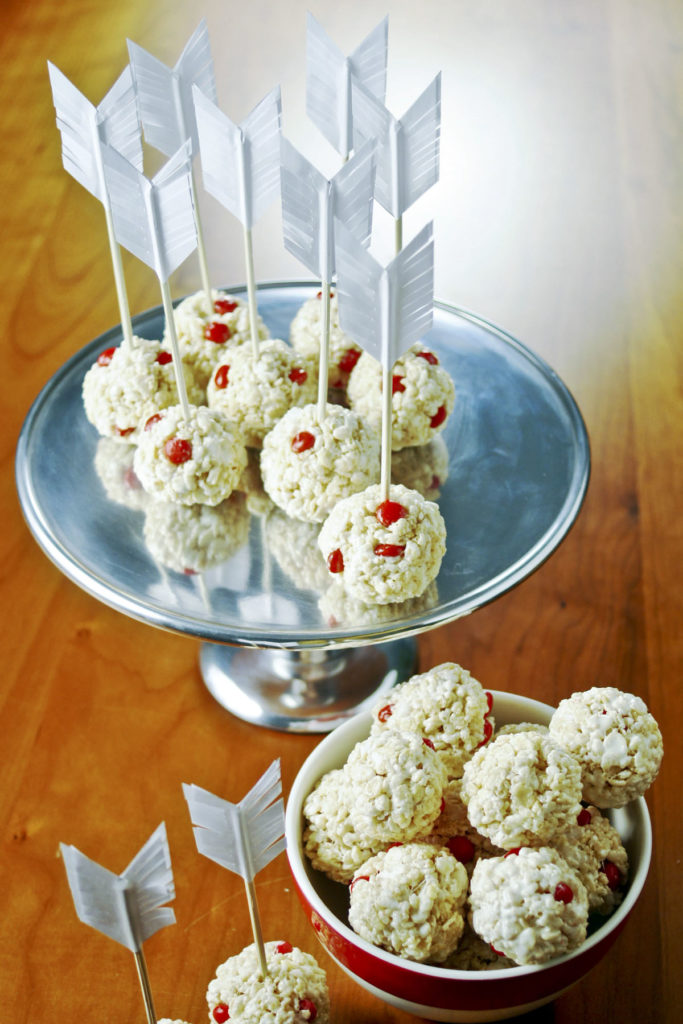 The method:
Line a baking sheet with parchment paper and set aside.
Melt butter in a large saucepan over medium heat. Add marshmallows and stir continuously until melted.
Add cereal and stir until completely incorporated.
Add cinnamon candies and incorporate fully.
Apply a small amount of butter to your hands. Gather enough mixture to make a ball and roll squeezing gently.
If none of the candies make it to the surface, poke in a few that have fallen to the bottom of the bowl.
Store in an airtight container.
Before serving, insert arrow in the very center.
For the arrow: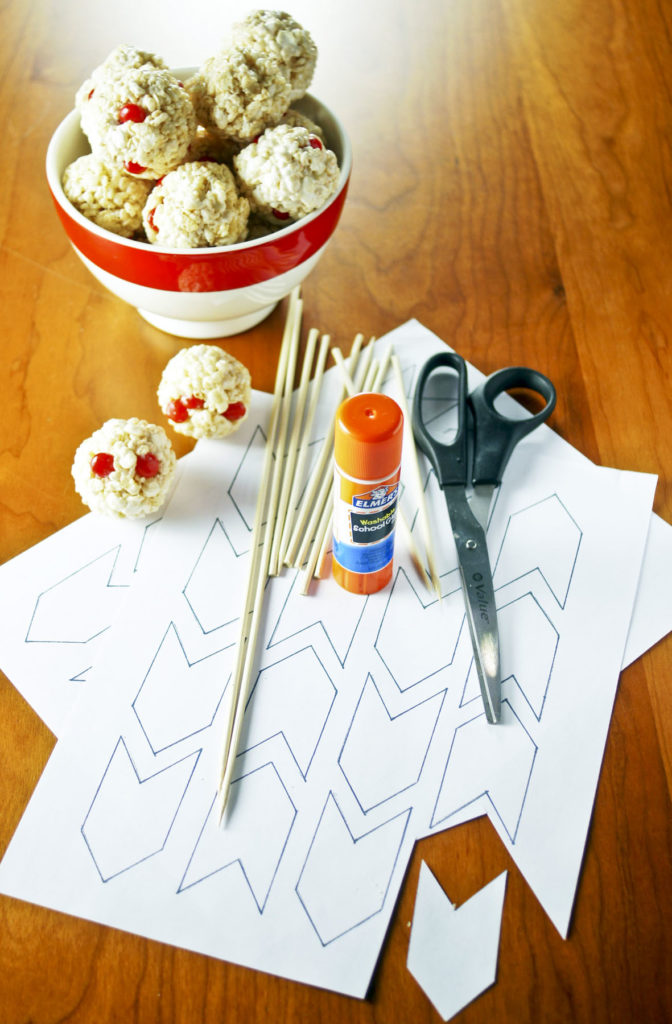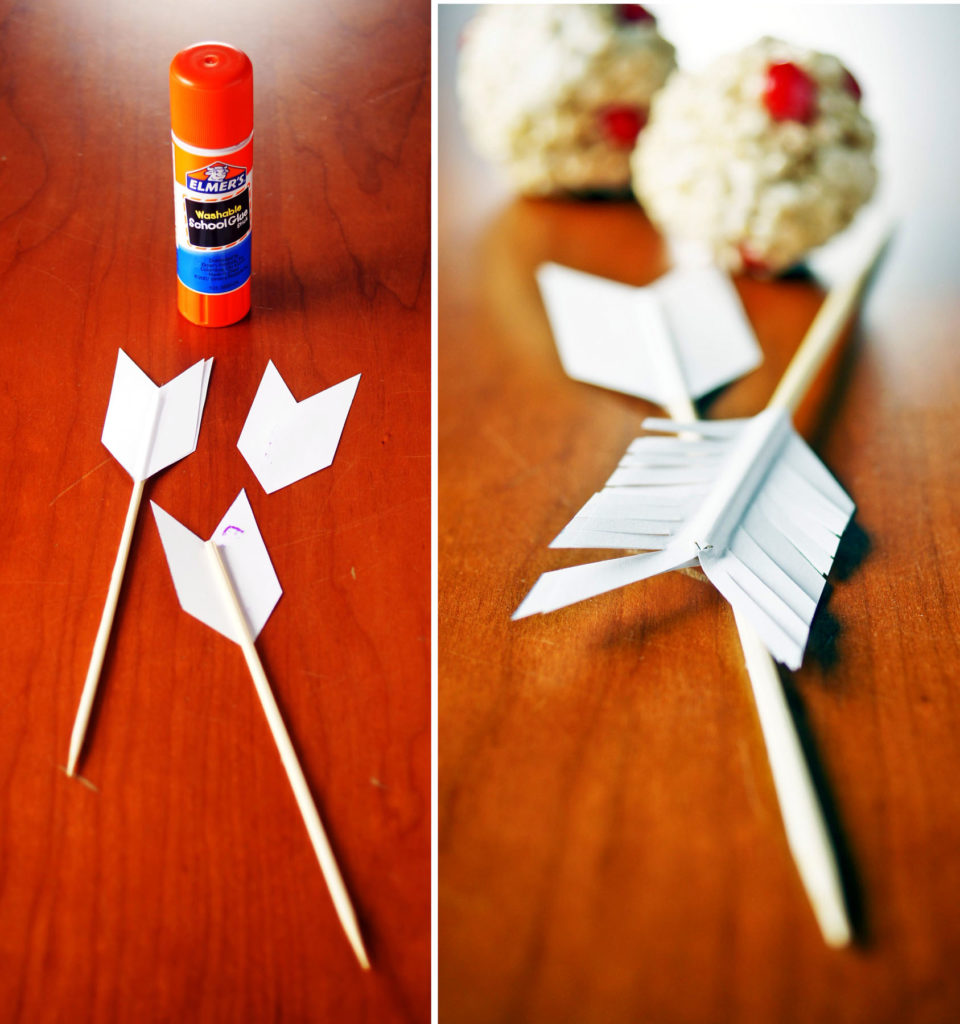 The materials:
Chevron template
6-inch skewers
scissors
glue stick
plain white copy paper
The steps:
Print the attached template.
Cut out the chevrons inside the outlines.
Apply glue to just the center of two chevrons.
Press the non-pointed end of the skewer to the glued side of one of the chevrons.
Press the other glued chevron onto the top of the skewer to sandwich it between the two papers leaving about 1/8 inch of space at the top.
While holding the skewer in your hand, use your thumbnail and fingernail to pinch the seal the paper together as close to the skewer as possible.
Snip diagonal lines about 1/8 inch apart up both sides of the chevron to create a feathered look.
Allow to dry completely before using.