Keeping up with seeds, their care, sprout time, and harvest is not very convenient given that all the info is contained on the back of the package that you might accidentally throw away. Guilty. Lessons learned from last year led me to make the attached spreadsheet. It contains the seeds that I've started to date, but change to suit your seed needs. Don't create too much work for yourself, but once you've done it you'll need only to tweak it based on your notes and growing plan for the following year.
In reading The Urban Homestead by Kelly Coyne and Erik Knutzen I was struck by the statement "work makes work." The gist of this statement is this: go with the flow and hum of your garden. It should be a little wild. I enjoyed reading this (and the entire book for that matter) because I desperately try to read and prepare and tend and work, but in light of this, I'm going to take it a bit easier this year to ensure birds, bees, and nature want to be a part of my garden. Now I'm not going to get nuts with it and encourage rabbits and other garden visitors to help themselves to my harvest, but I'll take time to give the garden what it needs, understand failure is part of gardening, and take lots of notes.
Seed Solution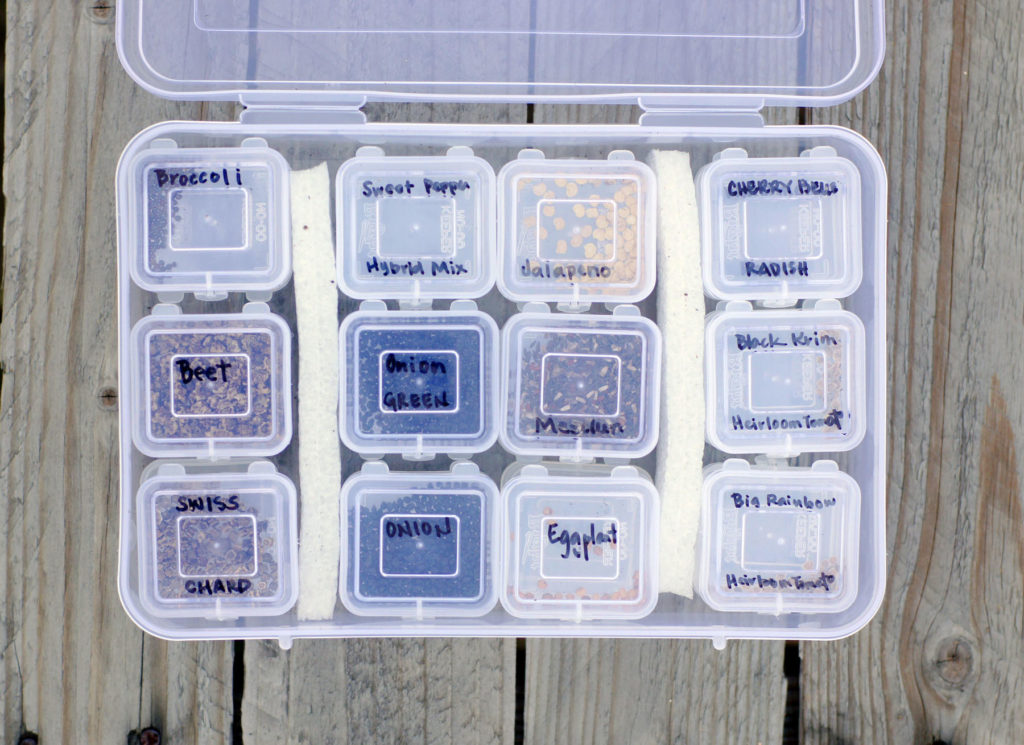 One more little seed saving tip: buy a compartment container to keep seeds organized. Many a packet has sprung out of their binder clip to sprinkle all over my rug, concrete floor, or garden basket. Good luck figuring out what they were. So if you are in Harbor Freight, Lowe's or your favorite garden center grab a $3 container with dividers like this one and get organized.
Until next time… sprout where you are planted.