This weekend was chock full of busy. Our community garden project is in full swing. We took a break Sunday afternoon to meet up with some friends for a quick bite and a glass of wine.
We needed a quick solution for nibbles… satisfying but not too heavy. I had already made some sausage for another project so we saved some out to use for this tasty starter. You could, of course, buy some sausage pre-made. If you do, you may want to cook up a little piece to see if it is the flavor you want. Adjust the seasoning as necessary. Making the sausage is easier than you think. We will cover it in more detail (including grinding the meat) another time. For now, quick and easy and "in control" are the keys.
savour… light bites
ITALIAN SAUSAGE + STUFFED MUSHROOMS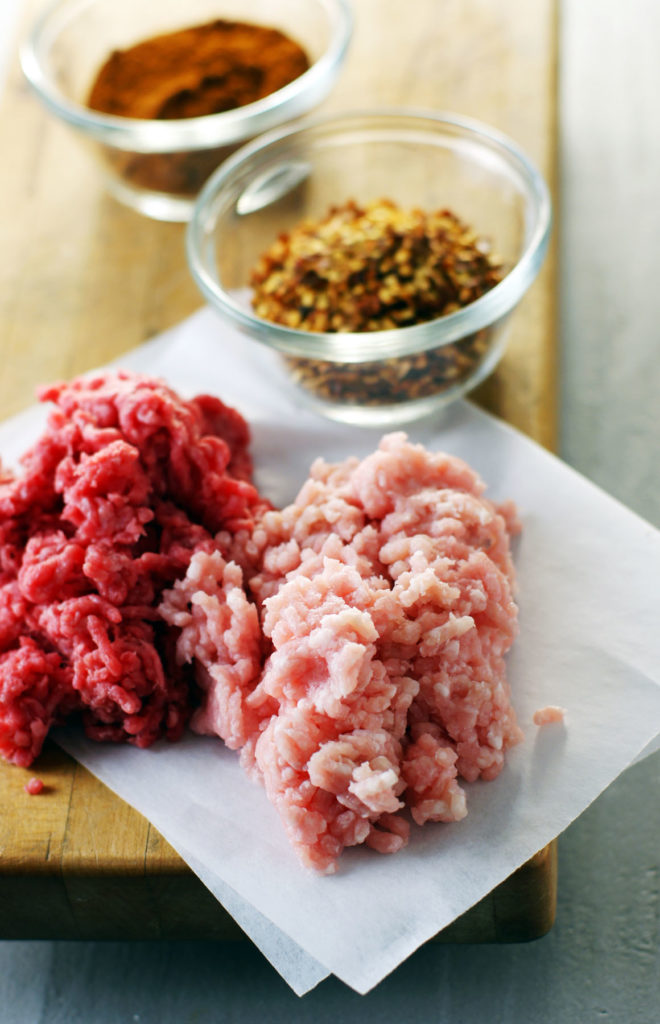 Before you start:
For a moist sausage, you should have about 25%-30% fat. Pork shoulder has that ratio naturally. If you are having it ground fresh, be sure to ask for it to NOT be trimmed first.
The fennel seed can be ground after toasting, but it is not necessary. They will impart plenty of flavor without it.
Generally speaking, for sweeter Italian sausage increase the fennel seed and decrease the crushed red pepper. For hotter Italian sausage, decrease the fennel seed and increase the crushed red pepper.
As with most recipes, the recipe is a guideline. The very best way to test for seasoning it to taste. However, tasting raw sausage is ill-advised. You should have a small pan handy and cook a small bit to make sure you have the taste you desire before storing or using.
Add just enough bread crumbs to thicken up the sausage without making it dry and clumpy.
You will find it easier to fill the mushrooms if you have chilled the mixture in the refrigerator first.
The ingredients:
1 lb ground chuck
1 lb ground pork shoulder
2 teaspoons fennel seed
1 tablespoon paprika
1 tablespoon crushed red pepper
1 tablespoon garlic
1 tablespoon salt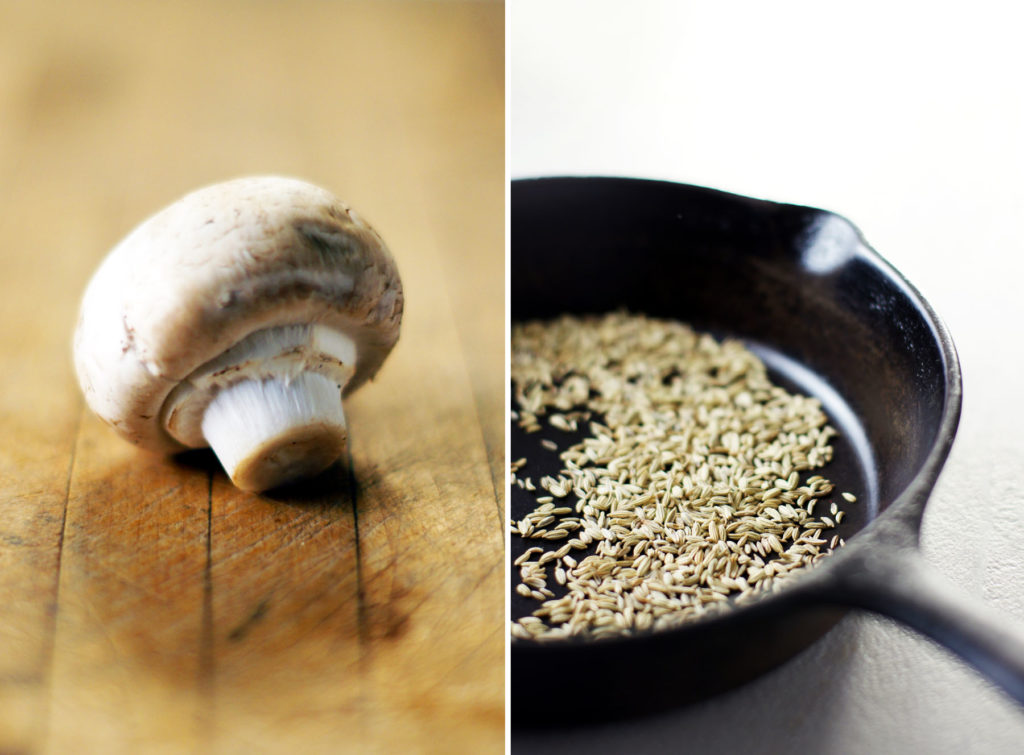 The method:
Toast fennel seeds in a small skillet or non-stick pan.
Place all ingredients in a bowl and mix by hand.
Cook a small piece to be sure of seasoning.
Store in bulk or in patties. If freezing patties, freeze a single layer first, then store in the freezer bag for future use.
For the stuffed mushrooms:
The ingredients:
1 lb sausage (fresh or store bought)
1/3-1/2 cup bread crumbs
1 tablespoon italian seasoning
18-20 fresh mushrooms
parmesan cheese
The method:
Cook the sausage in a skillet over medium heat.
Add bread crumbs and Italian seasoning. Stir until combined.
Allow to cool.
Preheat oven to 425˚F.
Clean mushroom caps and remove stems.
Fill mushroom caps with sausage mixture.
Grate parmesan cheese on top of the filled mushroom.
Bake for 12-15 minutes or until cheese has turned golden brown.
Cool slightly. Serve warm.