Garlic has been used in food and medicine for thousands of years. It's no wonder we have a day to celebrate it. Today is National Garlic Day in the US. With all of its many uses, I am sure you will find one that suits you. We are doing our part to pay tribute to the pungent product with our offering of roasted garlic vinaigrette.
Roasting garlic is simple to do and releases some wonderful flavor while toning down the intensity just a bit. If you like garlic, I think you will find this very simple to do. One word of caution… your house will smell like garlic for a few hours. If you don't mind it the end result is well worth it.
savour… fresh breath
ROASTED GARLIC VINAIGRETTE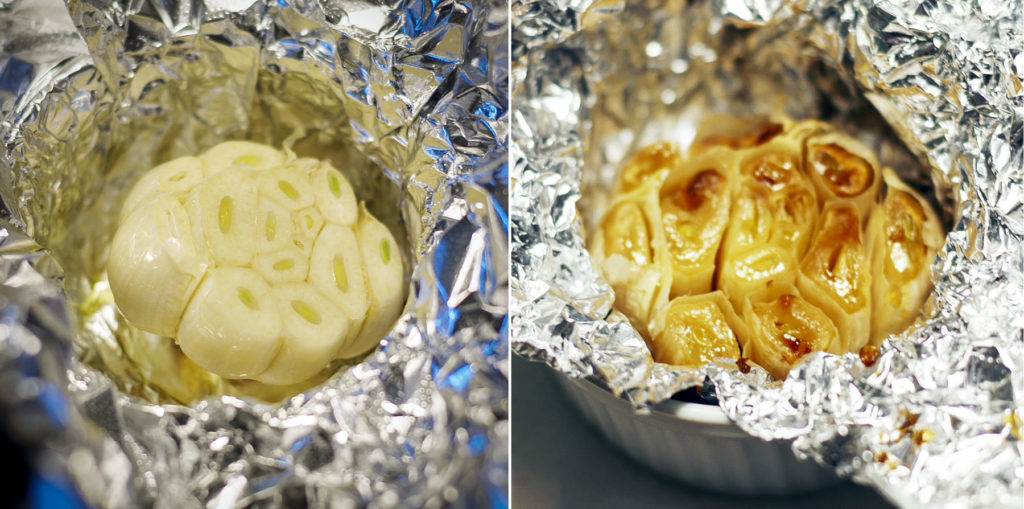 Before you start:
Don't stop with the salad dressing. The garlic could also be added to plain pasta with a little diced onion, parsley, and parmesan cheese or just spread on a piece of toasted bread.
To roast the garlic simply:
Preheat oven to 400˚F.
Remove most of the paper-thin peels and discard.
Cut about 1/2 inch from the end of each clove.
Place on a piece of aluminum foil and drizzle with a small amount of olive oil. Make sure exposed ends are oiled.
Wrap loosely in foil and place in small ramekin or baking dish.
Bake for about 35-40 minutes or until golden brown and soft to touch.
Remove and let cool slightly before using.
For the dressing:
The ingredients:
12 cloves roasted garlic
1/4 cup red wine vinegar
1/4 cup balsamic vinegar
1-1/2 teaspoons Dijon mustard
1-1/2 teaspoons freshly chopped thyme
3/4 cup olive oil
salt and pepper to taste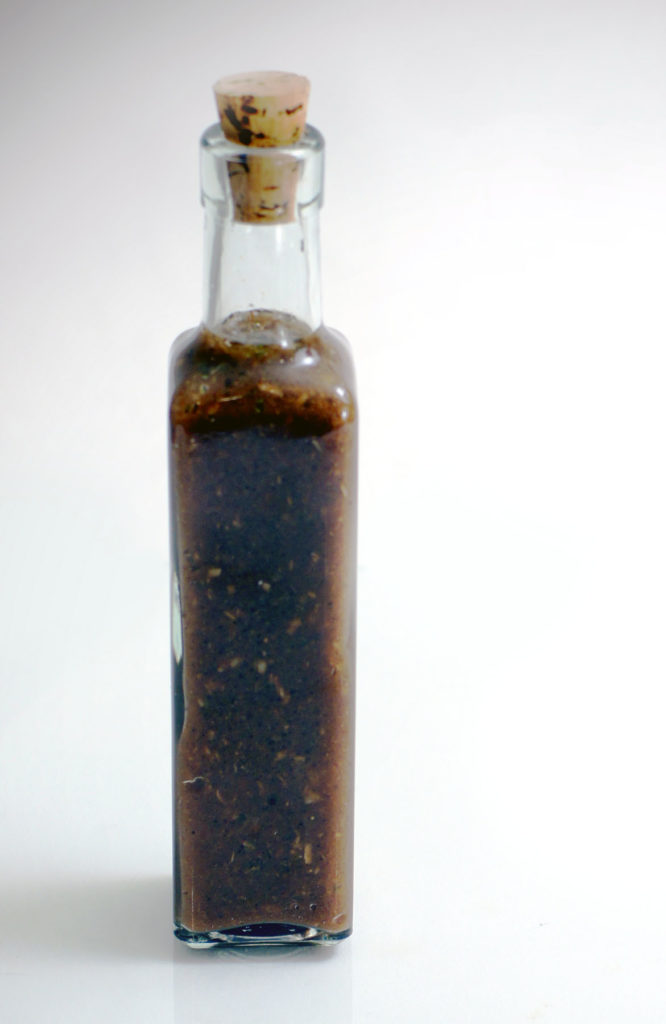 The method:
Whisk garlic, mustard, and the vinegars together in a bowl.
Add thyme and some salt and pepper. Whisk together.
Slowly drizzle in olive oil while whisking.
Add more salt and pepper to taste.
Refrigerate for at least 30 minutes before using.
Store in refrigerator.