I am a little obsessed with brunch these days. As a result, our offering for today is a treat that is perfect for breakfast or can be tweaked a little for the tasty evening treat. The ebelskiver (ay-bel-skiv-ir) is a Danish dish that is something like a puffy pancake.
If you've been following us for a while, you know how much we love to thrift shop and repurpose. We were lucky enough to find our ebelskiver pan at a local thrift store for $1.99. You may already have one, but if not you will find them online from most kitchen retailers or eBay. Be sure to check at your local thrift store or yard sale.
This would be a fun project to make with the kids. Dads may find this an ideal dish to make for Mother's Day. We filled some of ours with apple cinnamon and some with bittersweet chocolate chips. You can certainly stop there and be pleased, but do consider making a savory version, as well. These would be great with a little bacon and cheese (but then, what isn't).
savour… mom's love
EBELSKIVERS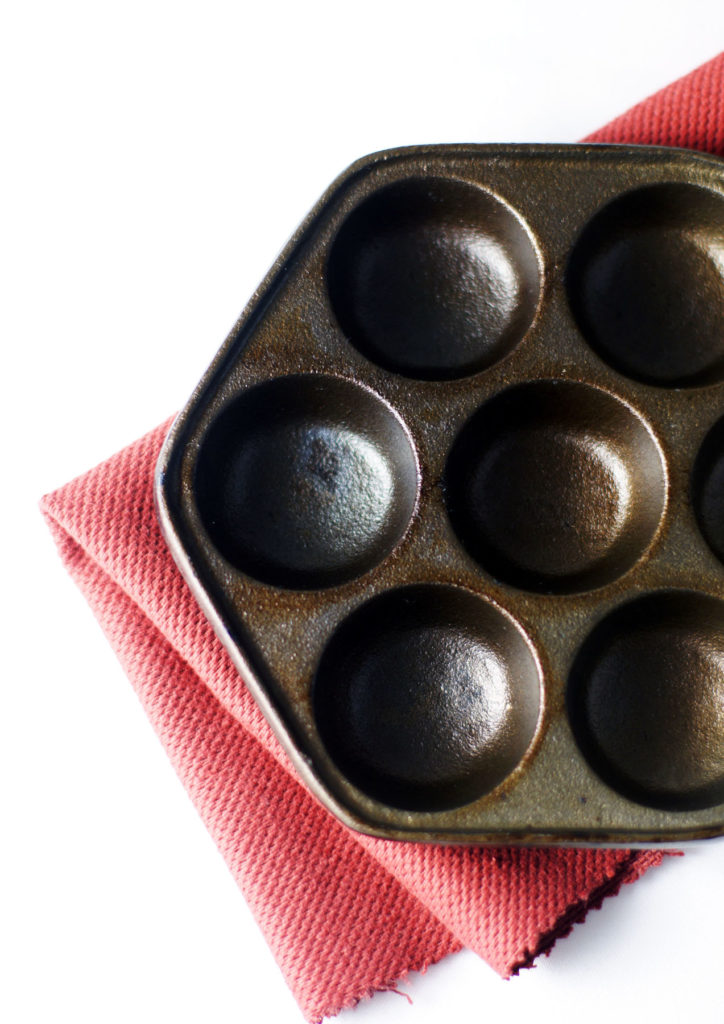 Before you start:
Turning the pancake will be tricky if you have never made these before. Be comfortable losing the first batch… or two.
These are best eaten warm.
We served our apple cinnamon ebelskivers with caramel sauce, but you may wish to serve them with maple syrup.
The ingredients:
For the batter:
2 cups all purpose flour / 260g
1 teaspoon baking powder
½ teaspoon salt
1 tablespoon sugar
4 eggs
2 cups buttermilk
4 tablespoons unsalted butter melted
For the Apple Cinnamon Filling:
1 medium apple finely diced
¼ cup sugar
2 tablespoon flour
1 tablespoon cinnamon
3 tablespoons melted butter
Dash of salt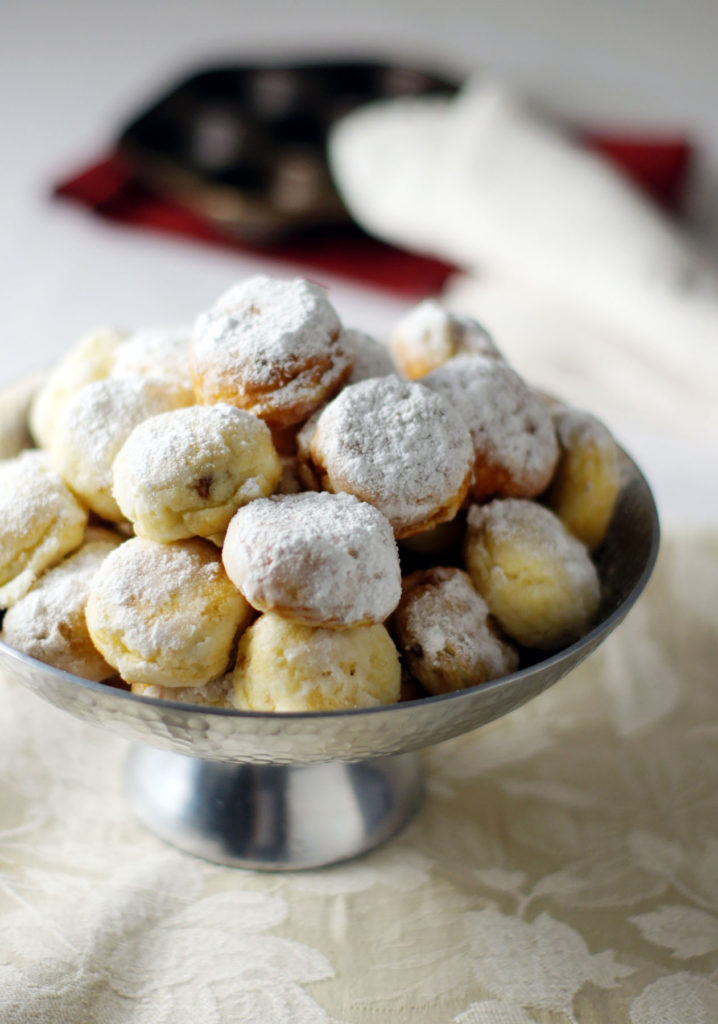 The method:
For the pancake:
Melt butter and let cool.
Separate egg yolks from white in two small bowls.
Whisk together flour, baking powder, salt, and sugar in a large mixing bowl.
In a medium bowl whisk egg yolks with buttermilk. Add melted butter while whisking.
Whisk yolk/milk mixture into the dry mixture until moistened. There will be lumps.
In a clean metal, bowl beat egg whites on high speed until stiff but not dry peaks form (about 2 min).
Gently fold a third of the egg whites into the batter. Repeat for the other two thirds a third at a time.
Place a small amount of butter (about ¼ teaspoon) in each well of your ebelskiver pan over medium-low to medium heat.
When butter begins to bubble fill well about half full.
Add about ½ to ¾ teaspoon of filling.
Pour in enough batter to cover filling and just below the top of the well.
Cook until golden brown and crispy on the bottom (about 4 min).
Using two skewers (or chopsticks) flip the pancake over in the well.
Cook for another 2-3 minutes. Remove ebelskiver and place on a plate to cool slightly.
Dust with powdered sugar if desired.
For the Apple Cinnamon Filling:
Place apple, sugar, flour, cinnamon, and salt in a medium mixing bowl.
Toss until apples are evenly coated.
Pour melted butter over mixture and mix in thoroughly.