OK, summer, it's official. I am over you. I have been doing my best to be cordial, but I simply cannot take much more. With more days over 100° than I have ever experienced, I am beginning to feel like a prisoner in my home. To add fuel to the fire, the next ten days are all forecast over 100°, as well.
The kids are back to school and where I grew up that was synonymous with cooler temperatures. We have decided to force a change by beginning some of our fall routine ahead of schedule. My wife got out her jeans and sweaters (she'll probably burst into flames) and I have started baking hot desserts.
Our first hot dessert treat for you this season is a simple cherry cobbler. This dish is impossibly easy to make and takes like absolute comfort. The lime rounds out the flavor of the filling nicely and I never eat it without vanilla ice cream or a dollop of fresh make whipped cream. Cherries happen to be widely available right now, but the basic recipe could be followed/adapted with other fruit, as well.
savour… signs of the season
SIMPLE CHERRY COBBLER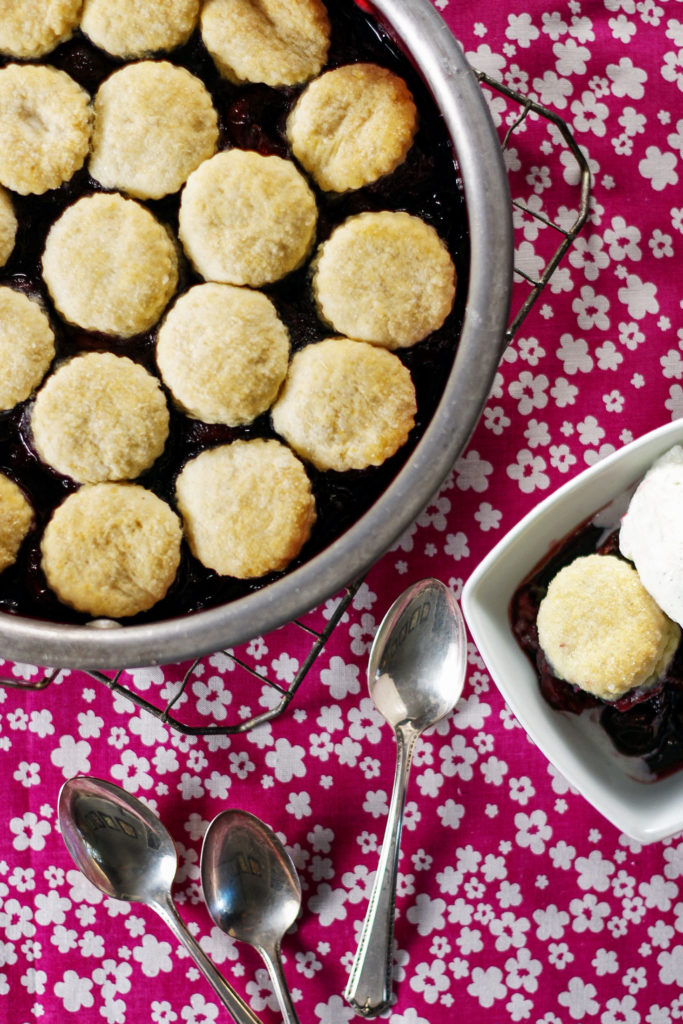 Before you start:
Cherries happen to be widely available right now in our region, but you could certainly make this with frozen cherries. If you use frozen cherries, do not thaw them first.
Be sure to double check your cherries for pits before cooking.
The lime rounds out the flavor of the filling nicely, but you could make this with some amaretto liqueur as the flavoring, too… very tasty.
The ingredients:
The filling:
4 cups fresh or frozen cherries
2/3 cup sugar / 140g
2 ½ tablespoon cornstarch
zest of one lime
The top:
2 cups flour / 250g
2 teaspoons baking powder
½ teaspoon baking soda
6 tablespoons butter (cold)
1 cup buttermilk
The method:
The filling:
Preheat oven to 375°F.
Stir all of the ingredients together and place in the bottom of an ungreased casserole dish.
Top with the biscuit crust and bake for 40-45 minutes or until the crust is lightly browned.
The biscuit top:
Sift the dry ingredients together in a bowl.
Add butter in small pieces (about ½ cubed).
Cut butter into dry ingredients using a fork or pastry blender.
Make a well in the center of the bowl and add buttermilk all at once.
Stir only until the dough pulls away from the side of the bowl.
Turn dough out on a lightly floured surface and roll ¼ inch thick.
Cut with a biscuit cutter or into strips.