Well, I think this might be it. Summer is finally ending. It still isn't fall in Dallas, but it is under 100º so we are getting somewhere. Further indication that the season is ending is the fact that peaches are everywhere right now. Luckily, we love them. We have been trying to find new ways to eat them and, of course, keep up with some old ways, too.
Today's treat was an experiment that went incredibly well. We have paired up our favorite pound cake recipe with peaches and cream cheese to bring you one. delicious. treat.
The sweetness of the pound cake and peaches is contrasted so wonderfully by the cream cheese. The butter and sugar in the cake give it the perfect grilled 'crust'. Half of one sandwich is plenty for one person, but I'll let you decide.
savour… crazy good
PEACHES AND CREAM POUND CAKE PANINI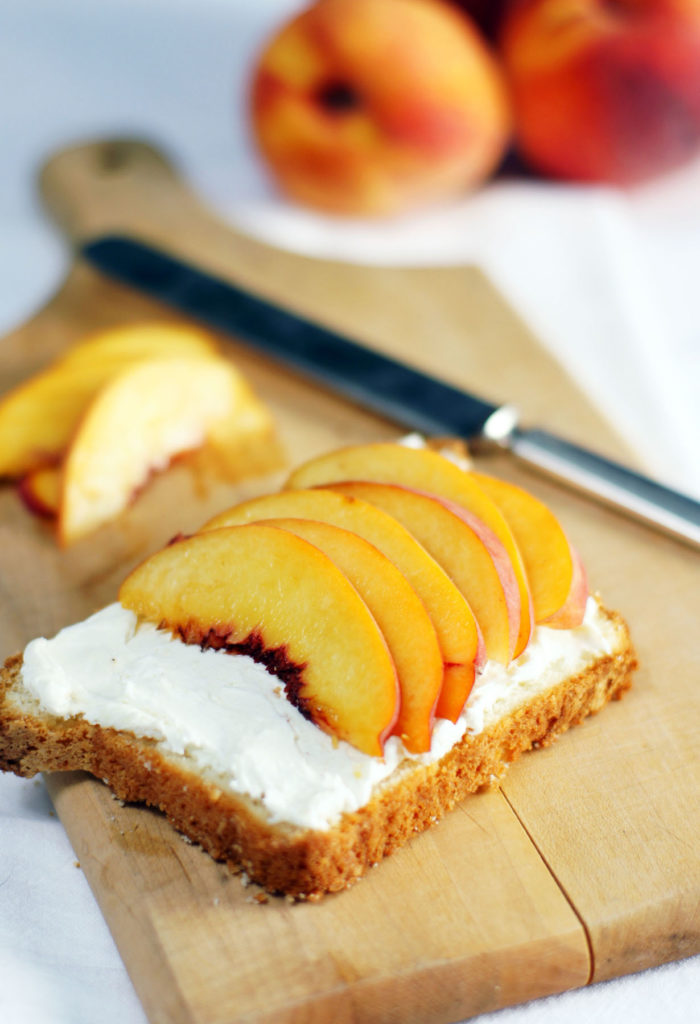 Before you start:
You could make this with a store-bought pound cake I imagine, but this pound cake is worth the effort.
You might consider a little ginger in the cream cheese.
Use caution with your panini grill. They get quite hot.
I used a loaf pan and had enough batter left over for a couple of mini loaves. I wanted tall slices, but you could also divide the batter between two loaf pans for slightly shorter slices.
The ingredients:
For pound cake:
3 cups cake flour
¼ cup baking soda
¼ teaspoon salt
1 cup sour cream
1 ½ teaspoons vanilla
2 sticks butter
2 cups sugar + ½ cup sugar
6 eggs
¼ teaspoon cream of tartar
For assembly:
4 peaches
½ cup cream cheese
whipped cream
pound cake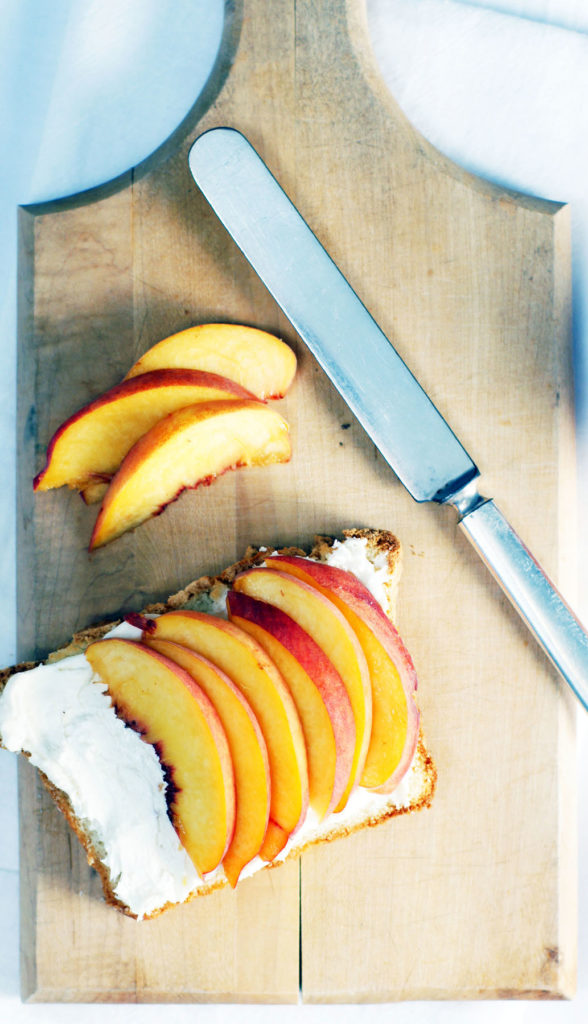 The method:
For pound cake:
Preheat oven to 325ºF.
Sift together flour, soda, and salt. Whisk to thoroughly combine. Set aside.
Mix sour cream and vanilla in a small bowl. Set aside.
Separate egg yolks from whites and set aside.
In the bowl of your stand mixer beat butter for 30-45 seconds on medium speed to make creamy.
Gradually add 2 cups sugar and beat on high for 4-5 minutes until the mixture is light and fluffy.
One at a time, add the egg yolks and mix in well.
Add 1/3 of the dry ingredients, then half of the sour cream mixture.  Alternate in this way until all of the dry ingredients and sour cream have been added beating on low until smooth after each addition.
In a separate bowl with clean beaters, beat egg whites and cream of tartar on medium speed to soft peaks.
Turn mixer to high and gradually add 1/2 cup sugar.  Beat to stiff but not dry peaks.
Fold 1/3 of the egg whites into the batter.
Fold the remaining egg whites into the batter until fully incorporated.
Pour batter into prepared pan.
Bake for 75-90 minutes.  Use toothpick test in center of loaf to determine doneness.
Remove from oven and cool on a wire rack.
For assembly:
Cut pound cake loaf into ½ slices.
Spread cream cheese on one slice.
Overlap ¼ inch slices of peaches across the cake.
Top with another slice of pound cake.
Turn over onto the panini grill with cream cheese slice on top.
Grill to the desired level. Remove.
Top with whipped cream and garnish with fresh mint.