This Tuesday we are bringing back some tips to help you in the kitchen. Olive oil is instrumental to our kitchen success. Here are a couple of ideas you might not have considered.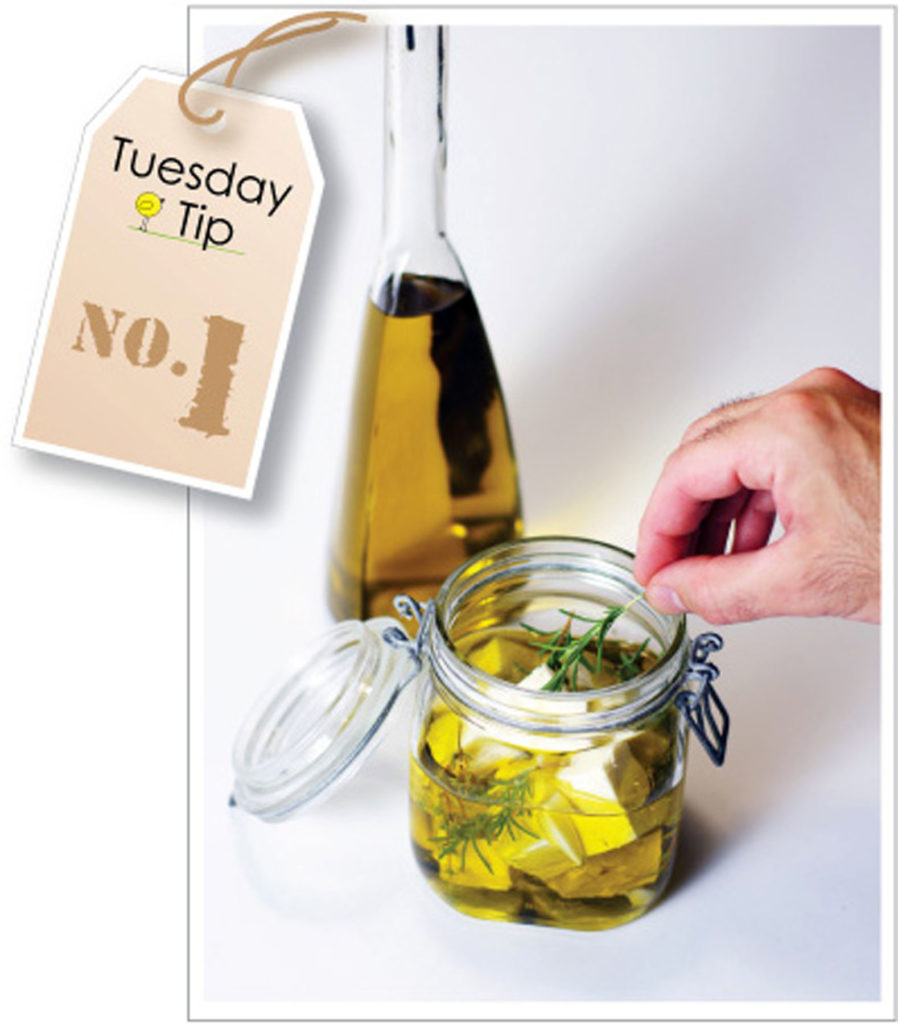 Tip 1 – Marinate and store cubes of feta in olive oil. Not only will it keep longer, but if you add some herbs and garlic you can add loads of flavor. In our example, we added rosemary, thyme, and garlic. Be sure to completely cover the tops of the cubes to avoid any mold. Use a sealable jar. If keeping for more than 8 hours I advise storing in the refrigerator. Use the cheese when ready, but don't discard the oil. It will be wonderfully flavored for use in cooking or for salad dressings. As a side note: I have heard that some have trouble with the oil congealing in the refrigerator. Olive oil congeals at 36 degrees. My refrigerator is set at 37 and I have never experienced this problem.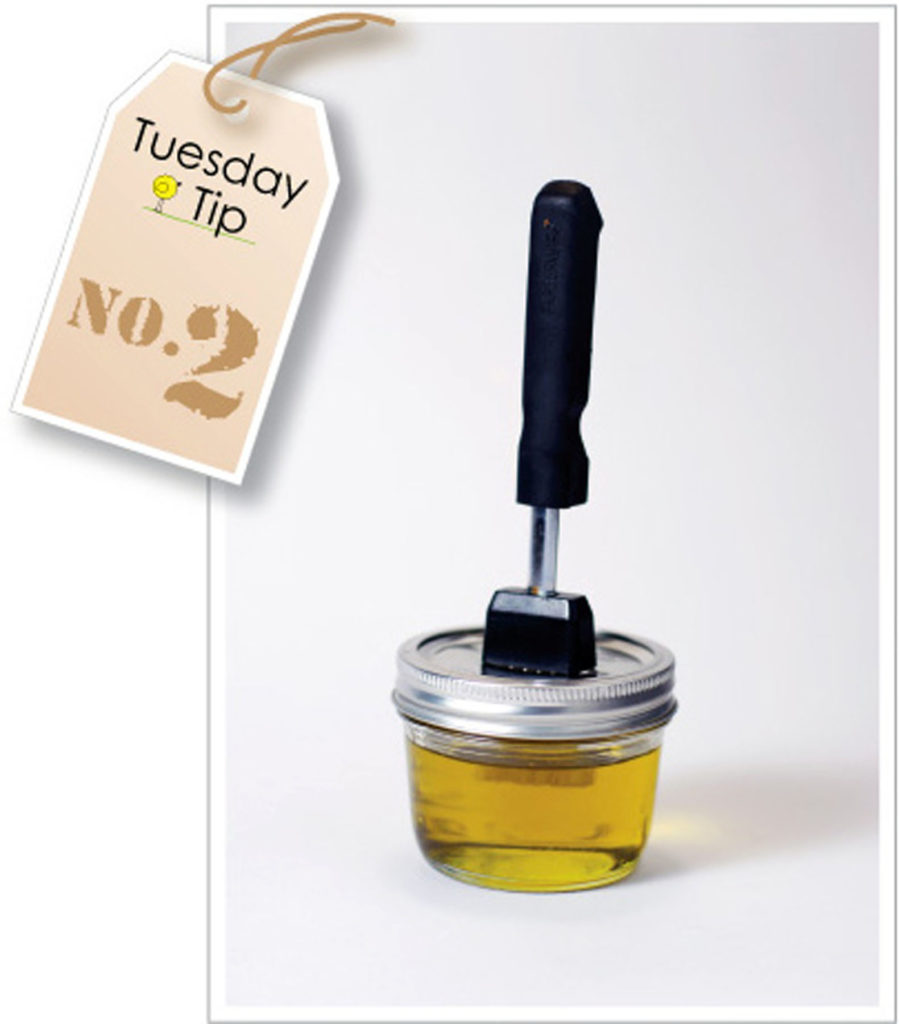 Tip 2 – Make an oil jar. Keep oil handy for greasing baking dishes, etc., by making one of these handy contraptions. We simply took a short canning jar and punched a hole in the top with a chisel and hammer. You could certainly use a flat head screwdriver but it may require a bit more work. Be sure to cut out your hole with the lid resting on a piece of scrap wood to prevent any damage to surfaces below. Fill with just enough oil to touch the tip of the brush and replace the lid and insert the brush.