October means apples. And, coincidentally, it is also National Pizza Month. So naturally… this week we are bringing you an idea which is not necessarily new but is worth having in your dessert arsenal. This fruit pizza is simple to make and only takes a few ingredients overall.
We considered baking the apples, but the crunchiness of them in their raw state adds to the idea of the caramel apple. The textures are so good together here. If you mash the cookie down a bit as the instructions suggest you will get a firmer "pizza" crust paired with crunchy apples and creamy cheese. It is really delightful. Fall has finally arrived…
savour… apple-icious
CARAMEL APPLE PIZZA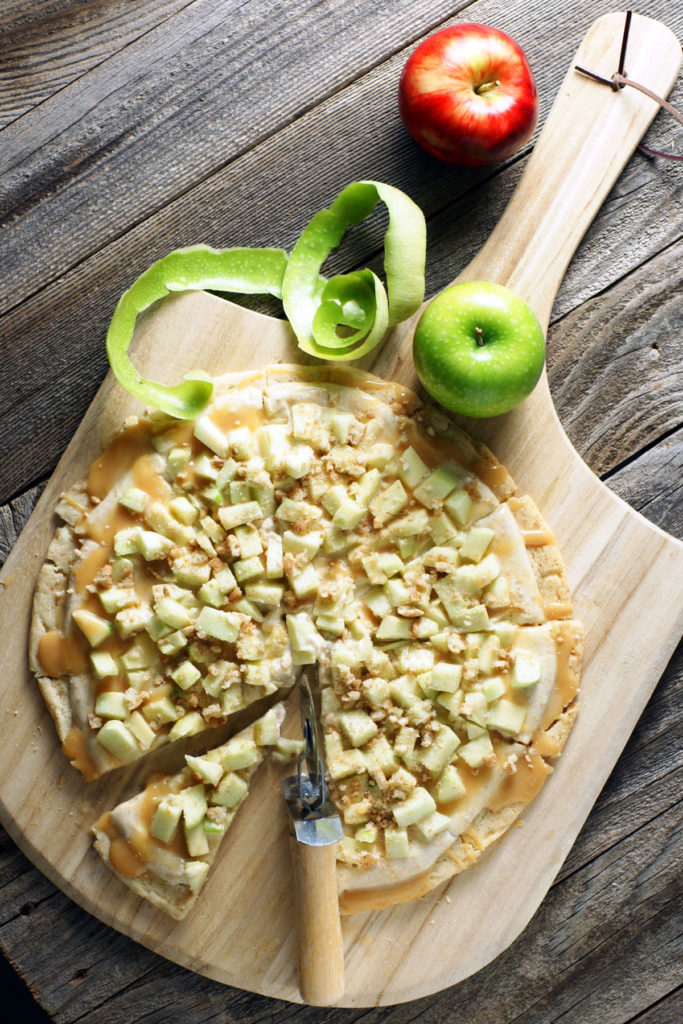 Before you start:
We reserved about 3 tablespoons of dough and made tiny "snickerdoodle" cookies by forming small balls and rolling in cinnamon sugar. We baked them at the same time and then crumbled them up when cooled to make the crumb topping.
Toss diced apples in lemon juice shortly after cutting to keep them from turning brown. You may need to add a few drops of water to cover them all.
Spread apples on paper towels just before adding to pizza and dab with another to remove any excess liquid. Too much will make the cheese mixture run.
The ingredients:
2/3 cup butter
¾ cup sugar
Pinch of salt
1 teaspoon baking powder
1 egg
1 teaspoon vanilla
2 cups all-purpose flour
2 ½ cups diced apple (3 or 4 medium apples)
Juice of one lemon
1 can (14oz) sweetened condensed milk
12 caramels
1 package (8oz cream cheese)
¼ teaspoon ground cinnamon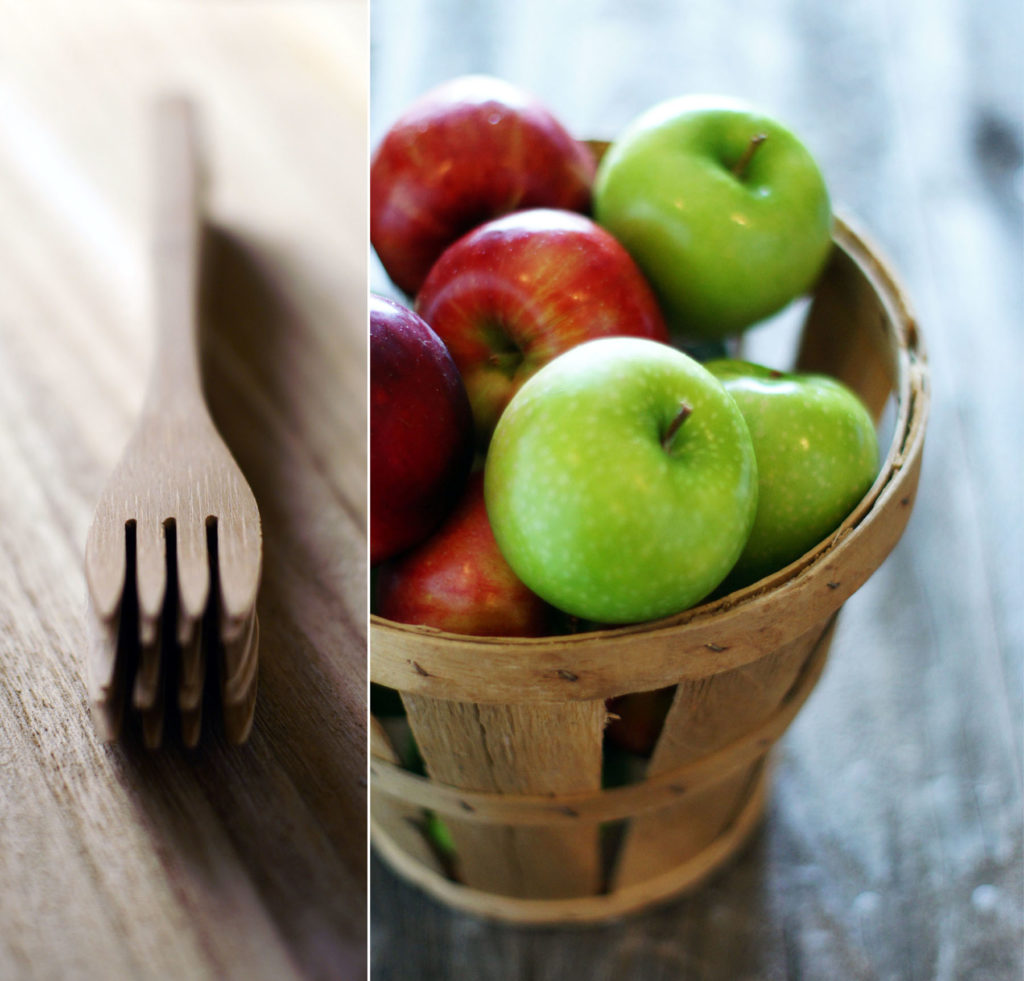 The method:
Preheat oven to 375ºF.
Beat softened butter on medium-high speed for 30 seconds.
Add sugar, salt, powder, and egg.  Beat until combined.
With the mixer on the lowest speed, add flour and mix just until combined.
Allow dough to rest in the refrigerator for at least 30 minutes or as long as overnight.
Knead dough on a flat surface lightly dusted with flour.  Dust with enough flour to make dough no longer sticky.
Roll dough into a circle about 12 inches in diameter.
Bake on an ungreased pizza pan or baking sheet big enough to accommodate for 18-20 min.  The edges should be firm but not brown.
Cool on a wire rack.  While cooling use the back of a spoon to gently mash down the center of the cookie to create a well and a raised edge.
Mix cream cheese, 8 oz of the milk, and cinnamon in a medium bowl with a whisk until smooth.
Spread cream cheese mixture on the cooled crust.
In a small saucepan melt caramels and remaining 6 oz. of milk stirring until smooth.
Place apple cubes on top of cream cheese mixture and drizzle caramel over the top.
Sprinkle with cookie crumbs if you have made them.
Store in the refrigerator until ready to serve.