Welcome to Cookie Week. This is our second year of what we expect to be an ongoing tradition around here. This is the week that many will begin planning (if not baking) for the treat boxes they will be shipping for the holidays. Last year we brought you 5 of our favorite cookies to ship and this year we are adding 5 more. In addition, we will be offering up some tips throughout the week for a successful shipment.
Our lineup begins this week with our original 7 Spice Cornmeal Cookie. This cookie is everything… and not in the Project Runway way like 'that fabric is everything', but really, it's everything. It is sweet yet spicy, crispy yet chewy, smooth yet textural.
You won't find many sweet recipes around that include 7 spice. This middle eastern spice combination is typically found in savory dishes. It is peppery and pungent. When paired with the sweetness of the cookie dough it adds just the right amount of bite. The texture of the cornmeal adds the perfect backdrop to the smooth and sweet currants. This is the perfect cookie for the person who is unaffected by the standard chocolate chip.
savour… the unexpected
7 SPICE CORNMEAL COOKIES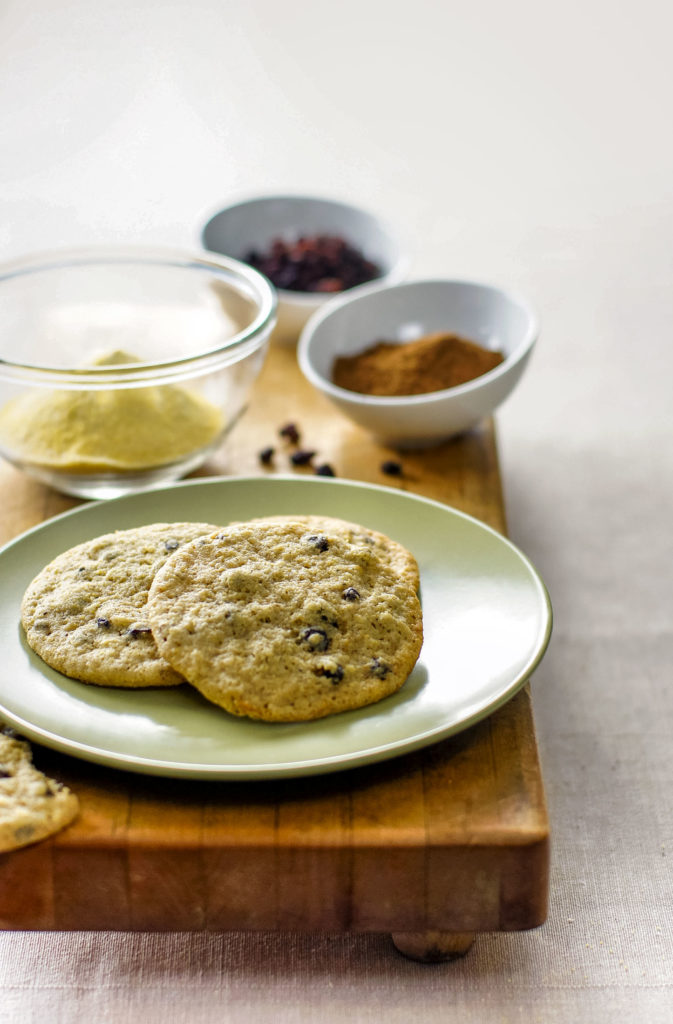 Cookie Week Tip #1
Read recipes fully before you begin. For many, this is an afterthought. Reading the recipe beforehand can save you lots of heartache. You might discover you need to make a quick trip to the store. If you are making several cookie recipes in one day, planning will be essential. Some doughs require chilling and can be made and chilling while others are being prepared. A few minutes of planning could save you even more minutes later.
Before you start:
7 spice (which is actually 8 spices) is readily available in most middle eastern markets. If you do not have a middle eastern market nearby you can make some yourself by combining the following:
2 tablespoons ground black pepper
2 tablespoons paprika
2 tablespoons ground cumin
1 tablespoon ground coriander
1 tablespoon ground cloves
1 teaspoon ground nutmeg
1 teaspoon ground cinnamon
1/2 teaspoon ground cardamom
Do not let these cookies bake too long. The idea is just for the outside edges to get browned. If you allow them to cool for a couple of minutes on the tray and then allow them to cool completely on the wire rack you will be rewarded with just the right ratio of crispy edge to soft and chewy center.
The ingredients:
1 3/4 cup flour / 220g
1 teaspoon baking soda
1 cup cornmeal / 175g
1/2 teaspoon salt
1 tablespoon 7 spice
2 sticks unsalted butter, softened
1 1/4 cups sugar / 265g
2 large eggs
3/4 cups currants / 105g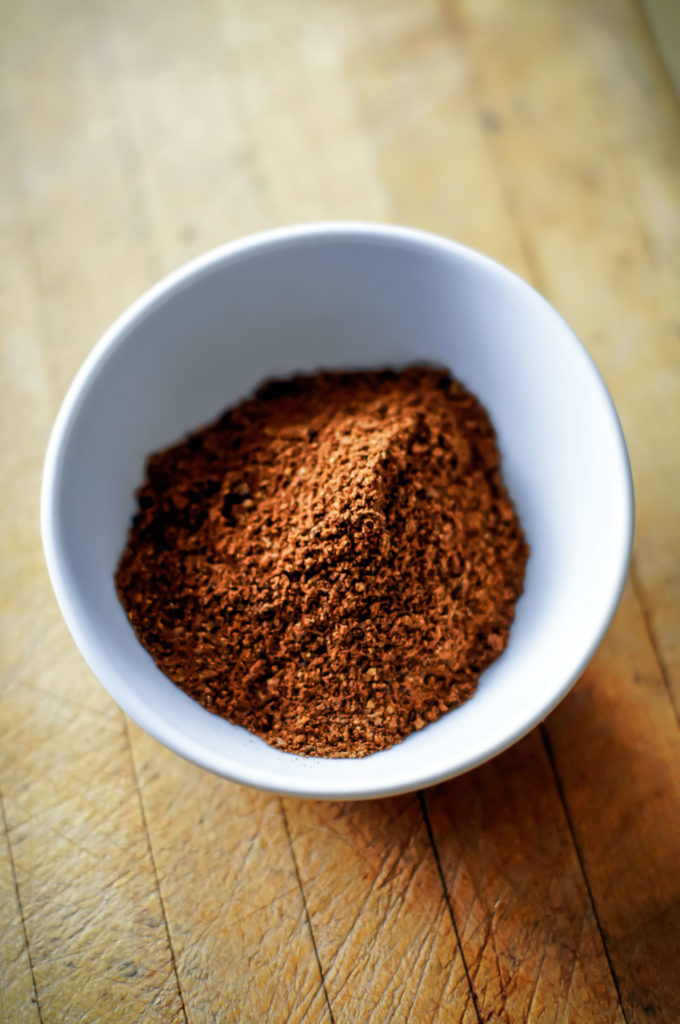 The method:
Preheat oven to 350˚F.
Sift together flour, soda, cornmeal, salt, and 7 spice in a medium bowl.  Whisk to make sure all ingredients are well incorporated.
Place butter and sugar in mixing bowl and cream together on medium speed until light and fluffy (about 2 min.)
Add eggs one at a time and mix completely after each.
Add dry ingredients and mix on low just until combined.
Add currants and mix just until combined.
Use a spoon or medium-size cookie scoop to place rounded dough balls on parchment-lined sheets at least 2 inches apart.
Bake for 9-11 minutes or until lightly browned around the edges.
Remove from the oven and allow to cool on the tray for 2 minutes before moving to a wire rack to cool completely.
Store in an airtight container.