Cookie week continues with a show stopper. This tuxedo cookie is a stepped-up sandwich cookie with lots of class. The cookie itself is not overly sweet and very chocolatey. The mascarpone cream inside is absolute heaven.
I must advise that this cookie is not suitable for shipping. The cookies alone could go, but the cream would not make the trip very well. They would, however, be wonderful for local delivery. They remind me of being a kid… in a very grown-up way.
savour… sweet sophistication
TUXEDO COOKIE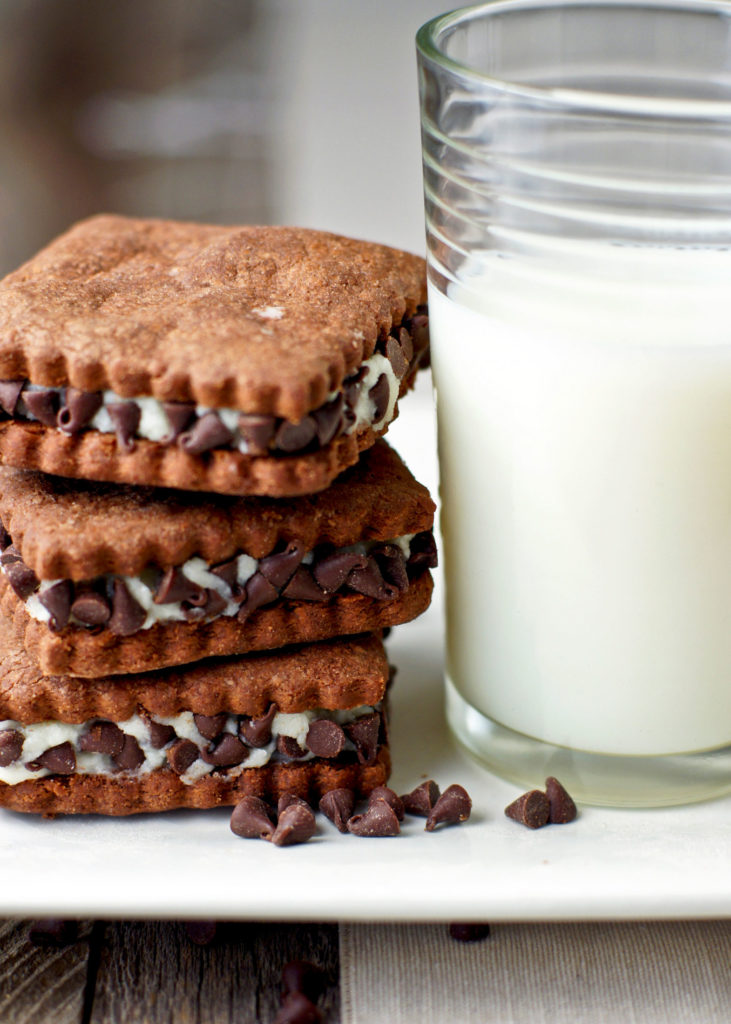 Cookie Week Tip #2
If you are baking several cookies, be sure to make a shopping list from all of the recipes at once. Beyond that, consider making recipes that will use one ingredient more than once to stretch your dollar. For example, the mascarpone will be used in another recipe this week. Only 4 ounces was necessary for this recipe and 4 ounces for later, so I didn't have half of a container going unused. Be sure to calculate your need for flour and butter carefully.
Before you start:
This dough may seem a bit unusual at first. It is quite dry and will need to be mashed together. The result is a cookie that snaps… less like shortbread, more like oreo.
The mascarpone filling will work best if refrigerated first.
Transfer cookies from work surface to parchment-lined tray with a spatula. They are quite delicate before baking.
This recipe yields 10-12 cookie sandwiches.
The ingredients:
The cookie:
1 stick unsalted butter, softened
2/3 cup confectioners' sugar / 100g
2/3 cup flour / 90g
¼ cup cornstarch / 35g
1/3 cup unsweetened baking cocoa / 40g
¼ cup mini chocolate chips for garnish
The cream:
¼ cup unsalted butter, softened
4 oz mascarpone cheese
1 ½ cups confectioners' sugar
½ teaspoon vanilla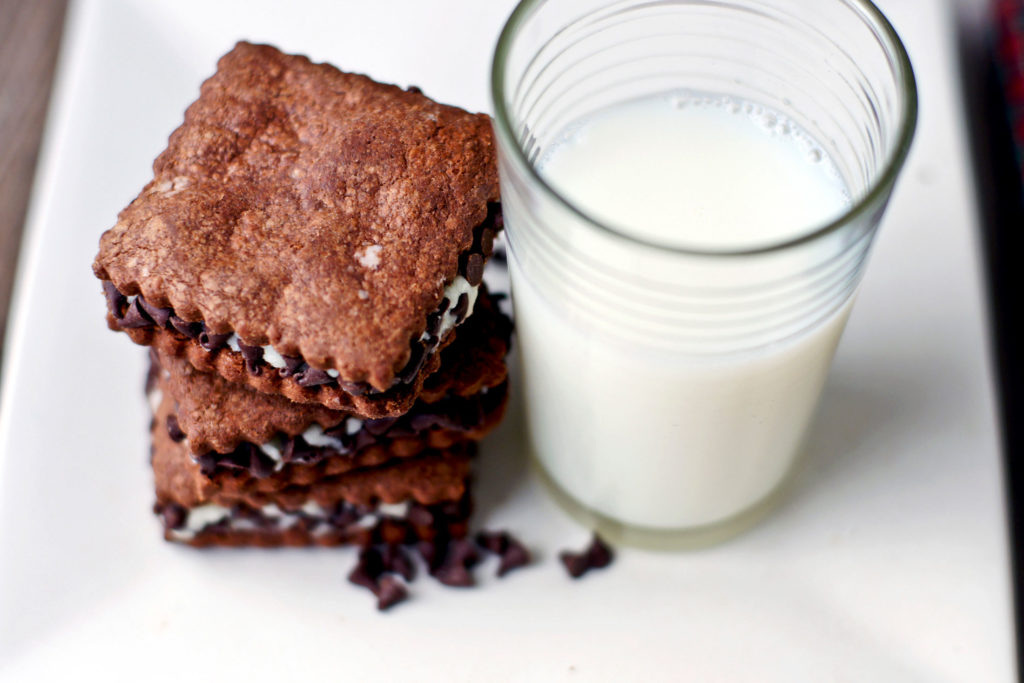 The method:
The cookie:
Preheat oven to 350˚F.
Cream the butter and sugar together in a medium bowl until light and fluffy.
Sift the flour, cornstarch, and cocoa over the butter/sugar.
Mix until well combined to form a dough.
Roll out dough to a thickness of 1/8 to 1/4 inch on a lightly floured surface.
Cut out cookies with a square cutter and bake on a parchment-lined sheet for 12-15 minutes.
Remove from oven and cool completely on a wire rack.
Fill with mascarpone cream and press sides in mini chips to coat.
The cream:
Beat the butter in a medium bowl until smooth.
Add the mascarpone cream and blend until well combined and smooth.
Add the sugar and vanilla and blend until smooth (about 2 min).
Refrigerate for at least an hour before using.