We're on the home stretch of cookie week. I must admit that I will be a little sad for it to end. Cookies are one of my favorite things to bake. They are just enough of a good thing. Getting a box of cookies delivered to your door might be one of the best things that happen during the holiday season.
Our cookie for today is somewhere between cookie and tartlette. The tassie is a cookie/pastry cup (quite likely how it got its name, tasse=cup French) filled with various ingredients. Ours today is filled with sweetened pecans. The butter and maple flavor adds a depth to the flavor that makes this cookie an instant hit. The crust is a bit savory and flaky. Add the fact that it is impossibly easy to make and you have a real winner.
savour… cuppa yum
PECAN TASSIES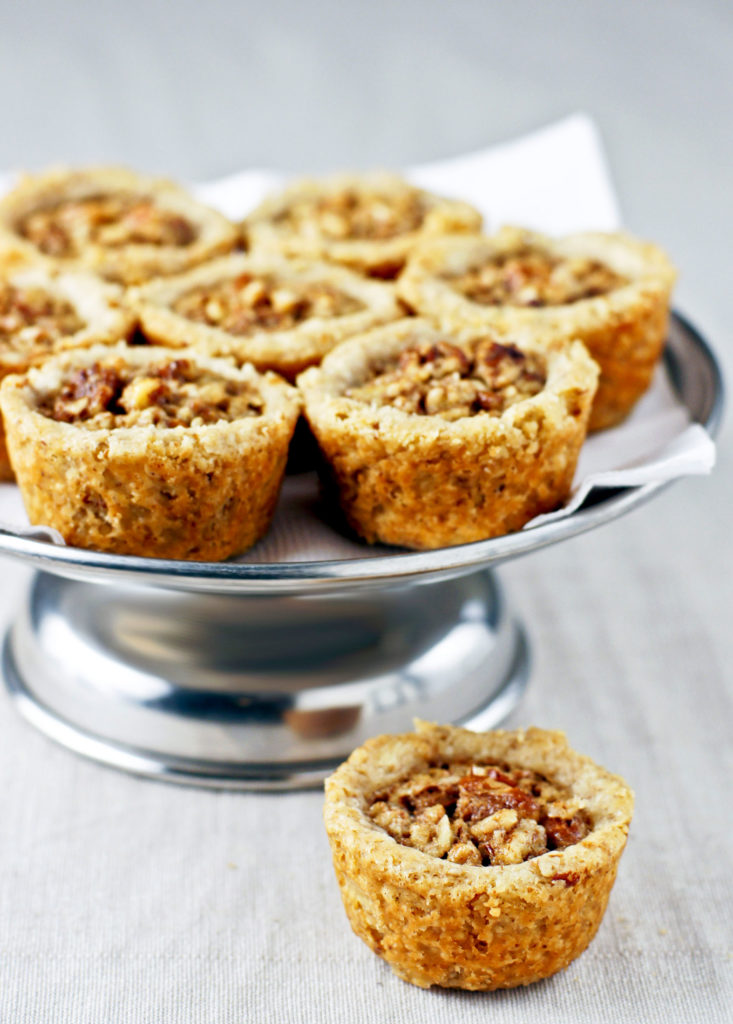 Before you start:
The measurements for the nuts are after the process, meaning that ¾ cup of pecans will be somewhere around 95g if they are already coarsely chopped. Measuring out ¾ cup of pecans and then coarsely chopping them will not yield the same amount.
Use pure maple syrup. I could actually write a post solely on the glory of pure maple syrup. If you use the 'other stuff' and have never used pure maple syrup, I urge you to try it. It is definitely one of the things in life that is worth the added expense.
The ingredients:
For the dough:
1/3 cup finely chopped pecans / 40g
½ cup mascarpone cheese
¼ cup unsalted butter, softened
¾ cup flour
Pinch of salt
For the filling:
1 egg
¼ cup packed light brown sugar / 60 g
2 tablespoons maple syrup
1 ½ teaspoons vanilla extract
1 tablespoon unsalted butter, softened
¼ teaspoon salt
¾ cup coarsely chopped pecans / 95g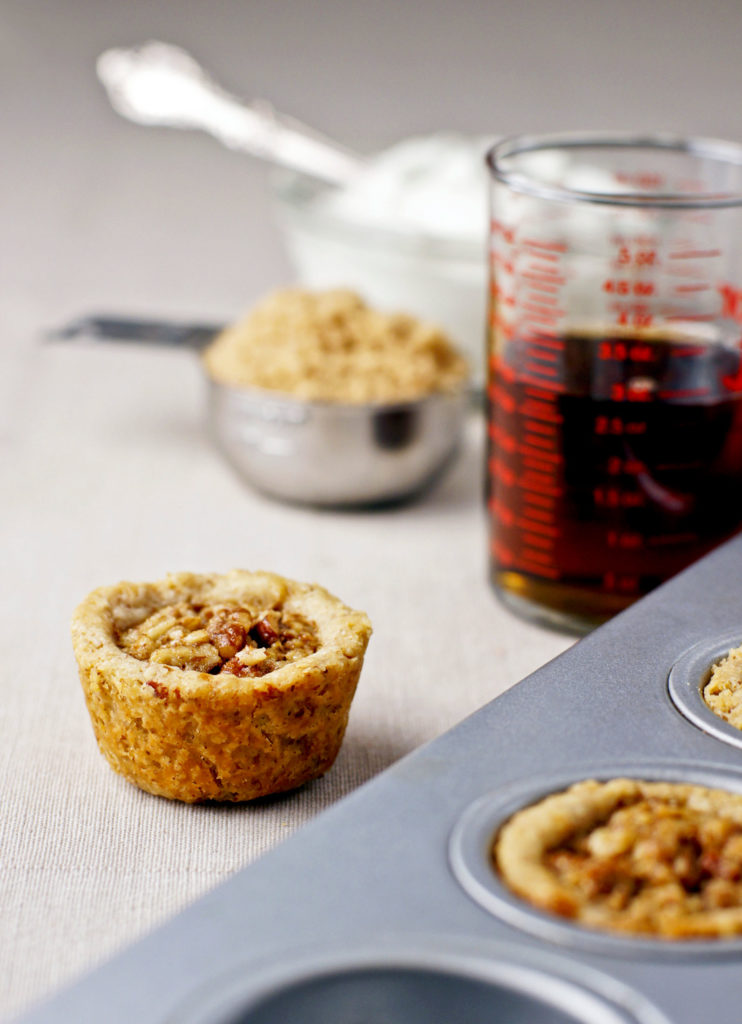 The method:
For the dough:
Preheat the oven to 350˚F.
Place mascarpone and butter in a mixing bowl and beat on medium speed until well combined and creamy.
Add flour, salt, and nuts and mix until combined and dough forms.
Divide dough into 16 equal parts.
Press each part into the bottom and up the sides of the cups of mini muffin pans.
For the filling:
Whisk together the egg, sugar, vanilla, maple syrup, butter, and salt in a medium bowl.
Stir in the pecans.
Place 1 ½ to 2 teaspoons of filling into each pre-made cup.
Bake until crust is golden brown (about 15-18 min). Allow to cool completely in the tin on a wire rack before unmolding.