Many years ago I saw a television show that changed my life. A story that was so profound that it rocked the very foundation of all holiday celebrations I had ever experienced. It was the story of a family man so frustrated with the commercialism of Christmas that he decided to take matters into his own hands. His visionary ideas led to the creation of a new holiday. I am speaking, of course, of the Festivus episode of Seinfeld.
For the past 9 years, we have been celebrating our own brand of Festivus. The concepts are slightly different than those set forth by the Frank Costanza, but the idea lives on. What it means for us is a chance to celebrate the holidays in all the ways that are meaningful to us. We have incorporated a few traditions that make up our Festivus.
12 days of Festivus – a play on the 12 days of Christmas, but really a chance to spread out the joy like Hanukah or Kwanzaa.
The Airing of the Grievances – pure Festivus… nobody is ever allowed to be mean. While you may be tempted to really let everyone have it, keep it light and fun maintaining the spirit of the season. This may be a bit challenging, especially if you happen to have a teen.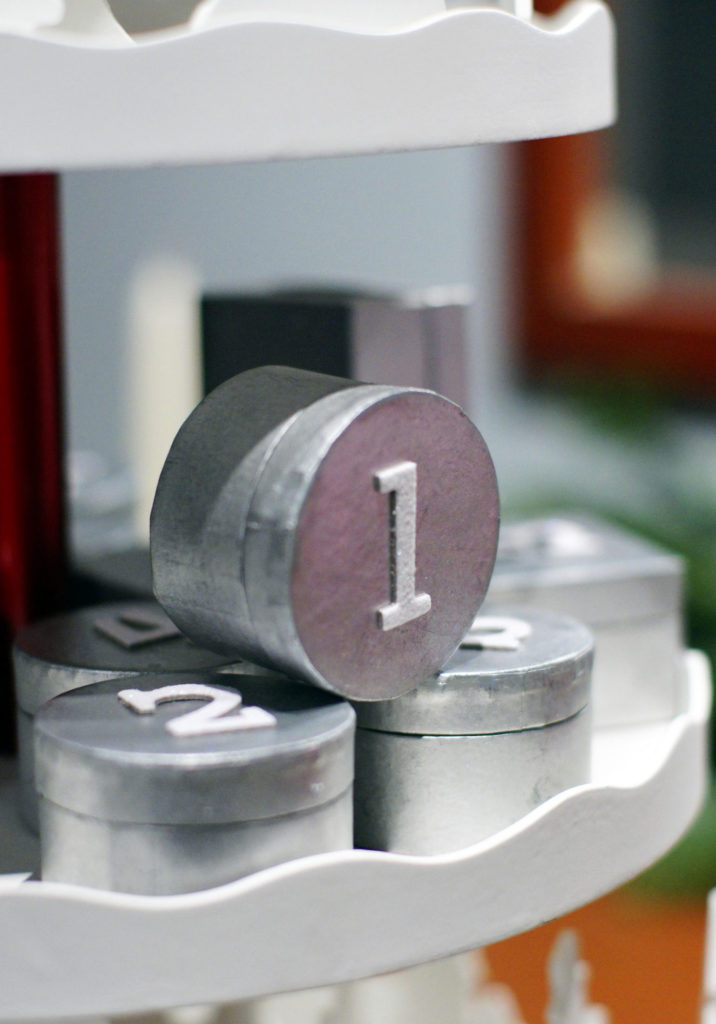 Our Festivus Principles get their foundation from the 7 Principles of Kwanzaa. We rounded them out with a few of our own and they could certainly be changed to suit your family. They are:
Charity – perhaps you've already selected a local charity, food bank, outreach program to support. We've got a soft spot for our local animal shelter.
Family – near or far showing our appreciation for the ones we love.
Patience – whew, that's a tough one. We always seem to charge into the new year with high hopes of really working on this.
Flexibility – see #3.
Tolerance – our kids are growing up in a different time and this principle really affords thoughtful and frank dialogue on the subject.
Compassion – see #5
Purpose – this varies from our own purpose in life to the purpose we serve as a family.
Friendship – this conversation circles around what it means to be a friend.
Courage – beyond bravery. Where did we show, or see, courage throughout the year.
Responsibility – it's kids. You can probably guess how this chat goes.
Community – this would be a good time to get involved or even head out in your neighborhood for giving cookies or caroling.
Creativity – almost always some examples of how we have been creative and a family craft.
We discuss one of the principles every night after dinner around our Festivus tree. The tree is a place to store small boxes with treats or small gifts. Our tree happens to be a Starbucks merchandising piece from 5 or 6 years ago, but you could get the same effect with a tiered cupcake stand.
The festivus boxes: everyone has their own set of boxes. Each one is labeled with a number to coincide with the day of Festivus. One box is opened every night through Christmas Eve. We purchased our boxes years ago and sprayed them with silver paint.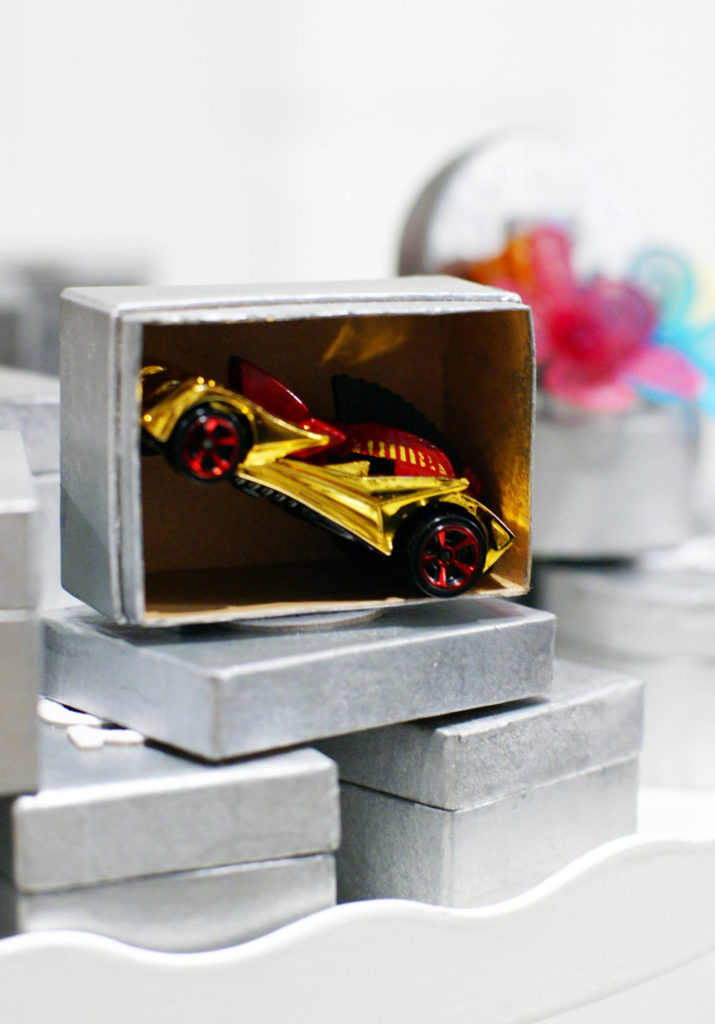 Note:
If you do this, be sure to let them breathe or better still use a low vox paint before filling with candy or other edibles. This was a 'live and learn' moment, as first year's candy was completely inedible (pure petrol) because we were completely impatient.
There are 4 of us with a different shaped box for each person, but you could certainly purchase the same boxes and just indicate the owner by the tag or perhaps the color of the box. You can go as small or big as you like keeping in mind that you'll want a size that works from year to year without breaking the bank. We've done candy (the kids' favorites) and small gifts (think matchbox car, Legos, hair clips, lip balm, stickers, coins, etc.). As our kids got older we stepped things up with a scavenger hunt (clues stored in boxes) or puzzles that revealed a fun, family activity (silly string war comes to mind).
Some of our 'traditional' Festivus foods include Cabbage Rolls on the Christmas Eve, Sausage Balls on Christmas morning, Soccatunia for Christmas dessert, and Prime Rib for Christmas Dinner.
We close out our festivities and prepare for Santa's arrival with a new pair of cozy pajamas. It's a Christmas eve tradition and signifies that Santa is just around the corner.
This can be such a joyous time of the year. This is our crazy little way of slowing down and enjoying the season. It also gives us an opportunity to discuss what has happened over the past year and what changes we can make for the coming year to grow individually and as a family. There are so many ways to celebrate Festivus and it can evolve from year to year and grow with your family.
As for the 'feats of strength'… the kids were once too small, but now the gloves are off.
savour… a festivus for the rest of us