In the first grade, I lived above the hardware store at the corner of State and Main. It was the only intersection in our small town with a traffic light. The school was just a few blocks away and I walked every day. In the winter I would tap a stick on the sidewalk or along fences and marvel at how differently it sounded from the summer.
Before the days of supreme security and safety we would spend our recess sledding down a big hill at the edge of the playground. That would never be allowed today. Sure, there were plenty of collisions and hurt feelings, but times were different. We even had maple trees from which we would sample sap.
As an adult and proud foodie, there are some products that I refuse to compromise. Among them are mayonnaise, butter, and maple syrup. For me, the alternative or imitation simply cannot compare. No matter how they try, pure maple syrup tastes nothing like the maple-flavored sugar gloop that overpopulates the syrup section. Most often, a product in its truest form wins. It costs a bit more, but it is SO worth the expense.
That love of real maple syrup and our holiday adventure this week is what led us to this treat of the week. This toffee is rich and buttery with just the right texture. The smell alone is intoxicating. The pecans add a lovely crunch and the maple syrup brings it all comfortably back home.
savour… true form
MAPLE NUT TOFFEE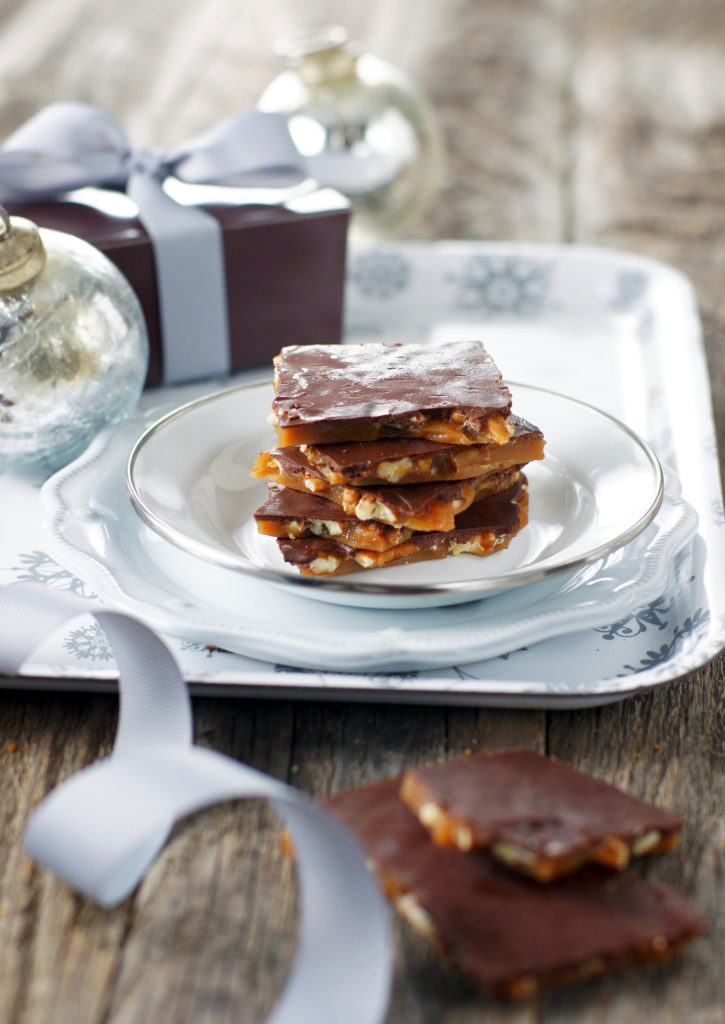 Before you start:
You CAN make candy. Read the instructions all the way through. Have your ingredients prepared ahead of time and work methodically. Have faith.
I say this every time, but feel I must say it again. Hot sugar can be dangerous. Take extra care when making candy and keep small kids and pets away from the work area.
This is not a time for multi-tasking. This job requires your full attention. Constant stirring is required as is watching the thermometer. There is a very fine line between brilliant and burnt.
The ingredients:
2 cups butter (4 sticks)
1 1/3 cup sugar / 250g
2/3 cup maple syrup
3 oz. water
¼ cup light corn syrup
1 tsp salt
1 tablespoon vanilla
2 cups chopped pecans / 285g
1 ½ cups semisweet chocolate chips
Cooking oil spray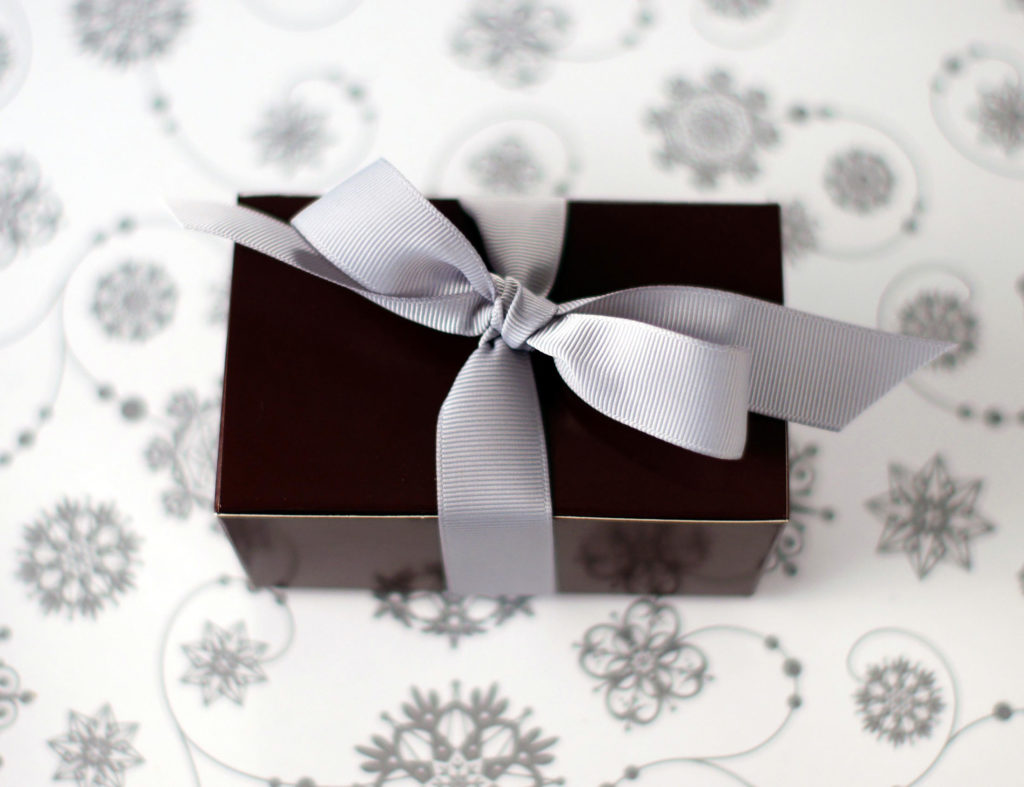 The method:
Spray four sheets of parchment with cooking oil spray and set them aside.
On a clean, flat surface place four more sheets of parchment overlapping the long edges by about an inch. Spray the sheets with cooking oil spray.
Place butter, sugar, syrups, and water in a heavy-bottomed saucepan.
Have vanilla and salt prepared in a small bowl near the stove.
Cook the mixture over medium-high heat to 298° F on a candy thermometer (about 10 min). Stir constantly.
Immediately remove from the heat and quickly stir in vanilla and salt.
Pour onto the four pieces of parchment.
Sprinkle the pecans over the entire area of the candy.
Place the other parchment, oiled side down, on top of the candy. Use a rolling pin to roll out to about ¼ inch.
Melt chocolate chips either in the microwave or double boiler style.
Pour melted chocolate over candy and spread to cover the surface.
Allow candy to cool completely and then break into pieces.