Sometimes you just need a quick and delicious dessert solution. This is that solution. Of course, there is the matter of the cold brewing time, but that will all depend on whether you have some already brewed or not. The combination of flavors here cannot miss. Coffee, vanilla ice cream, and chocolate? What's not to love?
Cold-brewed coffee is getting lots of attention lately. You might have known that as soon as a new method starts being discussed there is new equipment to follow. We have side-stepped the fancy new gizmos to make ours using the tried and true french press instead. It takes longer but apparently produces a sweeter, more robust version of the drink. I must say that when combined with the ice cream and chocolate I couldn't make out any difference, but I'm sure one was there. If nothing else, using cold coffee over the ice cream allows the ice cream to stay intact longer.
savour…coffee and cream
COLD BREW AFFOGATO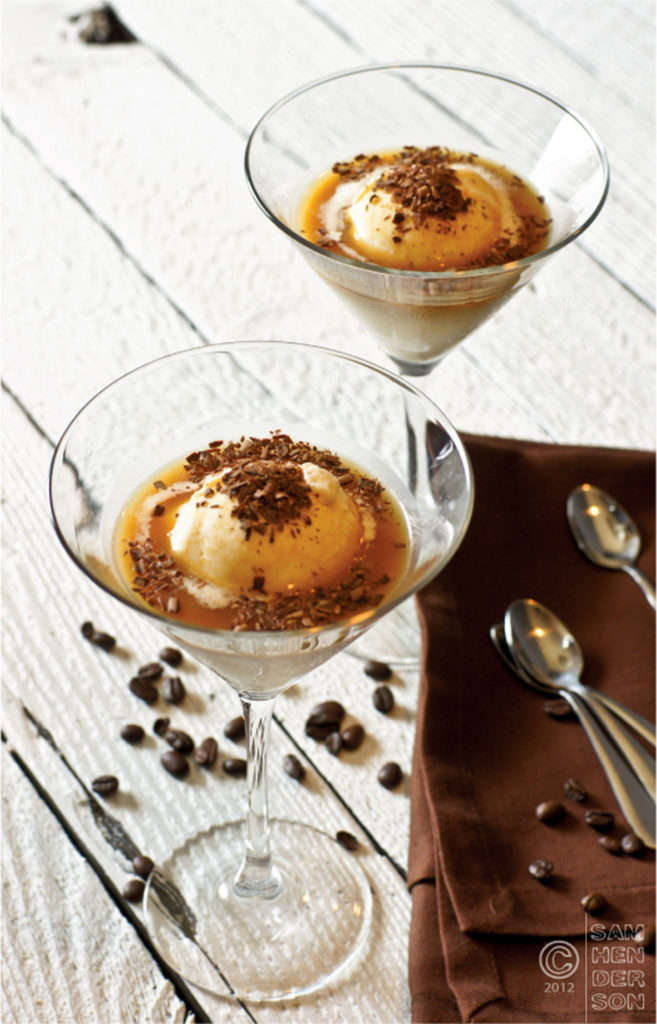 Before you start:
This is a great dessert to have in a pinch. The flavors are classic and everybody will be pleased… as long as they enjoy coffee.
The cold brewing is optional, although even if I made the coffee hot I would let it cool significantly before making this dessert to avoid serving coffee-flavored milk.
Do not go after any different coffee for this recipe. What you have in your pantry will do just fine.
Choose your favorite vanilla ice cream.
The chocolate choice is yours, too. I use dark chocolate because I prefer the bold contrast of flavors, but you could certainly substitute milk chocolate here.
The ingredients:
1/2 cup coffee ground for a french press
20-24 oz of filtered, cold water (quantity depends on size of your press)
vanilla ice cream
bar of dark chocolate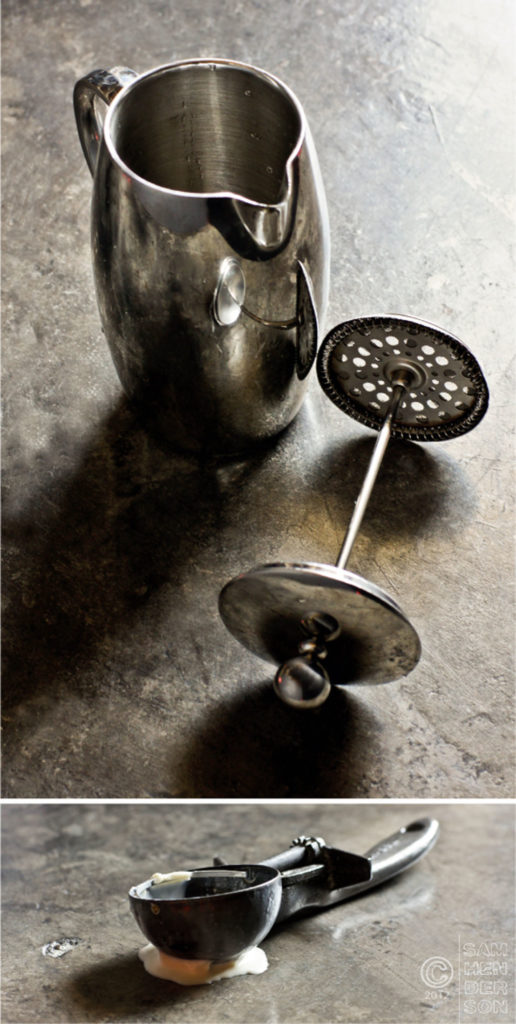 The method:
Place coffee and water in the french press carafe. Stir with a long spoon until all of the grounds are moist.
Insert the plunger and press just about an inch down.
Cover the spout and top with plastic wrap and place it in a cool dark place for 12 hours.
Press the plunger to the bottom. Store in refrigerator until ready to serve.
Place a scoop of ice cream in a martini glass.
Pour a small amount of coffee over the top of the ice cream.
Shave the chocolate bar over the ice cream and coffee. Serve immediately.