Day three of Cookie Week comes with a little crunch. In our effort to bring you a variety this week we knew we needed to offer up something with real texture. This one does the trick. It is quite crispy when you bite it, but becomes chewy as you go. It borders on a thin praline… and the flavor is remarkable.
This cookie is intentionally thin and when cooled becomes quite firm. It is great for rounding out your holiday treat packages and will stand out among other cookies. Pair it with a glass of milk or a cup of tea for a special holiday treat.
savour…a cookie that snaps back
CRISPY PECAN CHEWS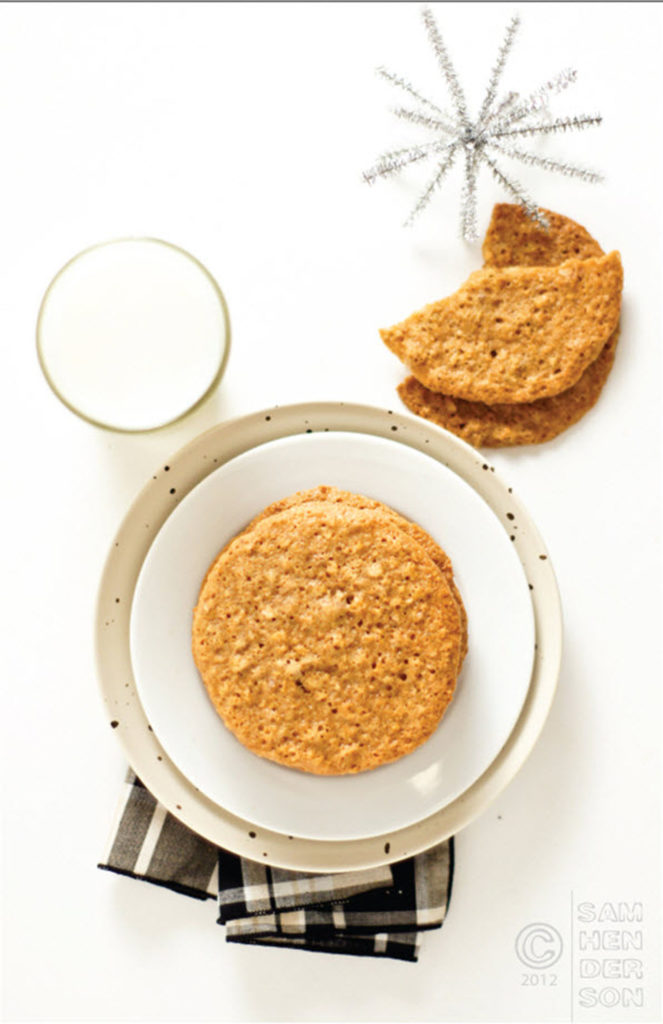 Before you start:
These cookies spread quite a bit. Be sure to only place six at a time on your baking sheet.
They will still seem somewhat soft in the middle even when the edges brown. Watch them closely around the 9-minute mark. It may take a minute or two more depending on your oven.
The ingredients:
½ cup vegetable shortening
2/3 cup light brown sugar / 120g
2/3 cup dark brown sugar / 120g
2 eggs
1 ½ cups self-rising flour / 225g
1 cup crushed corn flakes / 77g
1 ½ cups chopped pecans / 175g
6 oz. dark Karo syrup
Pinch of salt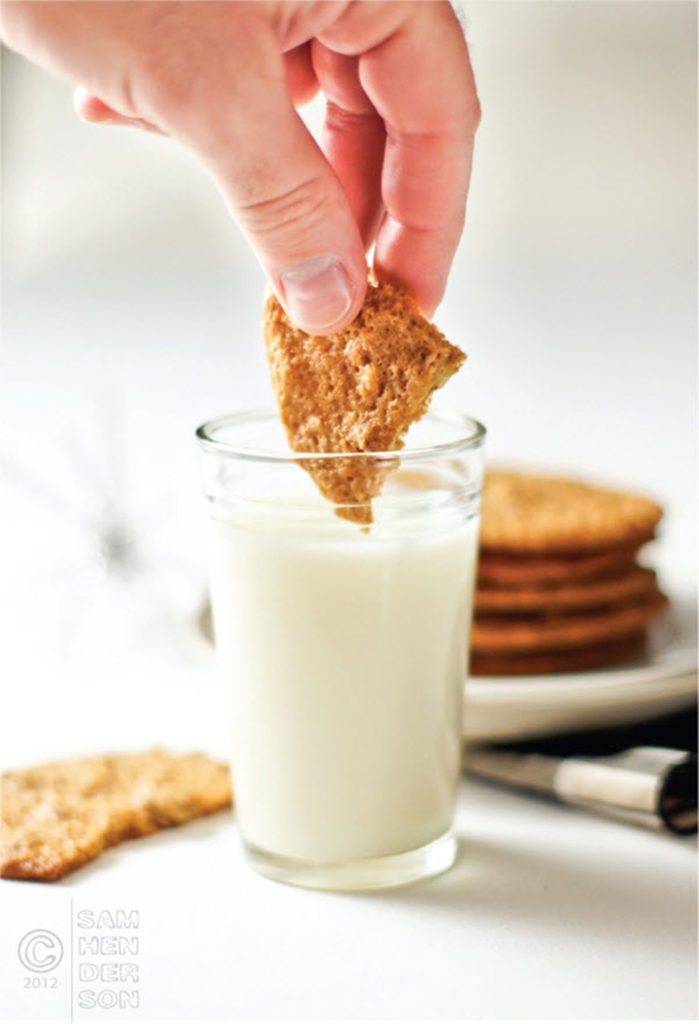 The method:
Place the shortening and sugar in a mixing bowl and mix on medium-high speed until well blended (about 2 min.),
Add eggs and vanilla and mix for another minute on medium-high speed.
Add dry ingredients and mix until well incorporated.
Add syrup and mix just until combined.
Cover bowl with plastic wrap and place in the refrigerator for at least one hour.
Preheat oven to 350˚F.
Line a baking sheet with parchment paper.
Scoop dough with a medium scoop (or tablespoon) onto a parchment-lined sheet (only 6 per sheet).
Bake until lightly browned around the edges (about 10 minutes).
Cool for at least 5 minutes on the baking sheet. Move (on paper) to a wire cooling rack and cool completely before peeling away from parchment paper.
Store in an airtight container.