I can't help you. I want to, but I can't. I like sweets too much to fall prey to some futile attempt to swear off of them for a month or two to lose a few pounds. I inevitably cave and then my dessert tastes less like delicious and more like regret. So for me, I choose moderation. I won't eat dessert every night, but when I do… it'll be worthwhile.
Today's treat is quite rich and not at all Jenny friendly. What it does have going for it, aside from the obvious flavor, is that because it is so rich and luscious a very small serving is all you need to satisfy your sweet tooth.
The Mexican chocolate and dark chocolate used here keep the crème from becoming too sweet. The cardamom takes this dessert to a new place and the pomegranate arils add just the right amount of sweet, tart, and crunch. Prepare this dessert on Thursday and reward yourself on Saturday afternoon for a week of restraint.
savour…savouring
CARDAMOM CHOCOLATE POTS DE CREME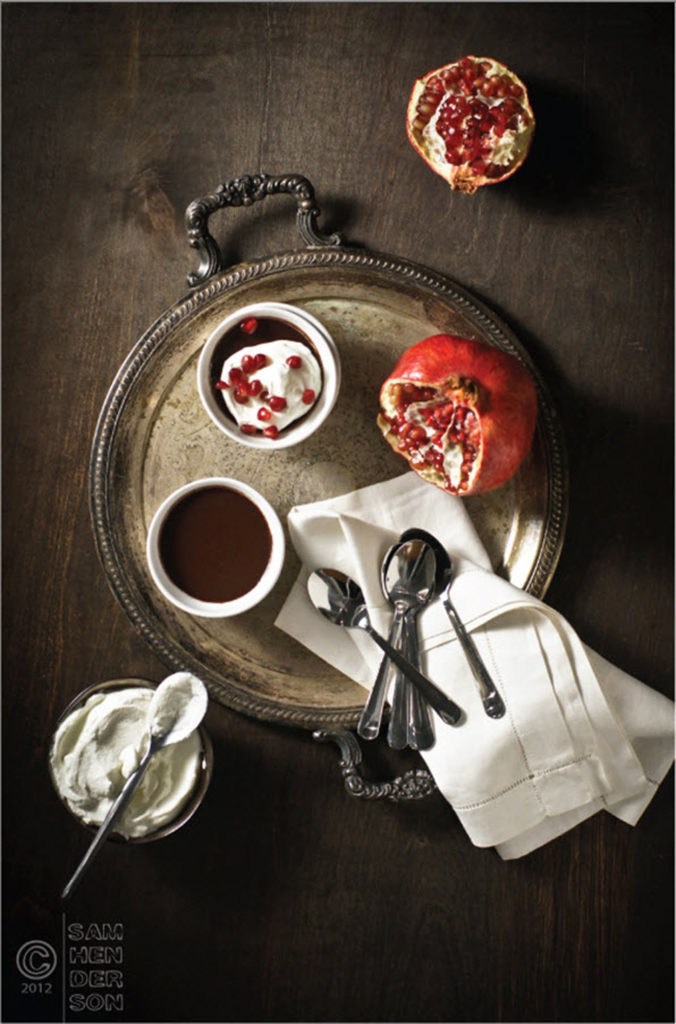 Before you start:
I prefer to use Mexican chocolate for this dessert. The blocks of Mexican chocolate used most commonly for hot cocoa have already been sweetened and in most cases slightly seasoned with cinnamon and vanilla. If you choose different chocolate, you may wish to adjust the sweetness and seasoning.
Tempering the egg yolks is essential to this custard dessert. Pour the hot milk very slowly into the egg yolks, but whisk like a crazy person. This will ensure a smooth velvety texture and not scrambled eggs.
Cardamom is a distinct (and amazing) flavor. You may want to adjust this according to your taste. I'd go as far as one teaspoonful.
The ingredients:
1 ½ cups whole milk
½ cup heavy cream
6 egg yolks
6 oz. Mexican chocolate, finely chopped
3/4 teaspoon ground cardamom
6 oz dark bittersweet chocolate, finely chopped
Garnish:
Unsweetened whipped cream
Pomegranate arils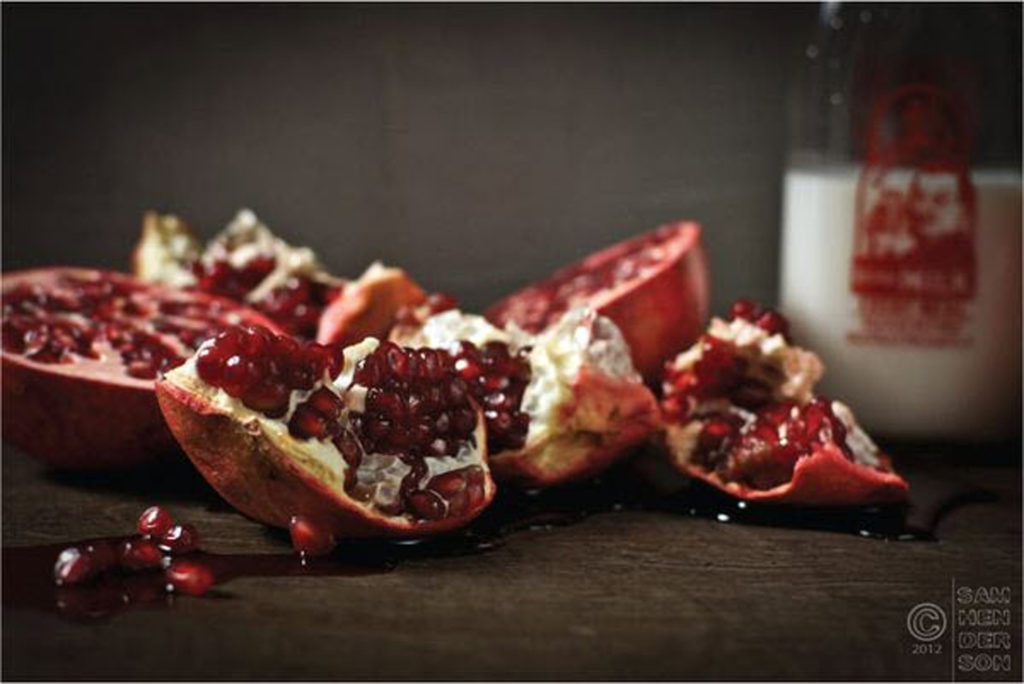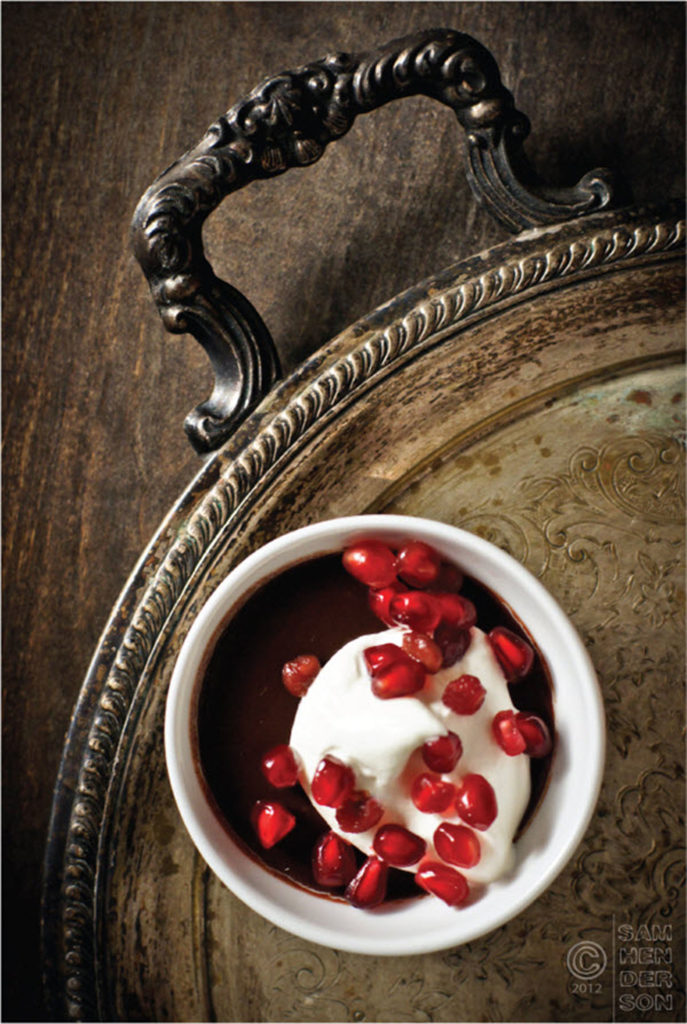 The method:
Place milk and cream in a medium saucepan over medium heat. Bring to a simmer stirring occasionally.
Place egg yolks in a small bowl and whisk until combined.
Add about ½ cup of the hot milk mixture to the eggs… slowly! Whisk
constantly.
Pour yolk/egg mixture back into the milk and return to the heat. Return to simmer and whisk constantly for the next two minutes or until it has thickened slightly.
Add the chocolate and cardamom and stir until all chocolate is melted.
Strain through a mesh sieve into a glass measuring bowl (with a spout would be best).
Fill cups with the liquid leaving at least ½ inch of space at the top. Refrigerate for at least 8 hours or overnight.
When ready to serve, top each cup with unsweetened fresh whipped cream and a generous sprinkling of pomegranate arils.
Store covered in the refrigerator for up to 3 days.