Like a chewy, crispy cookie? Me, too. That's why I chose this Ginger Date Chew. In cookies, dates have a way of adding sweetness and chewiness that nothing else does. There is just enough date flavor without it taking over the cookie.
This cookie is made with enough butter, syrup, and molasses to make it thin and crispy, but still retain its chew. They are simply delicious.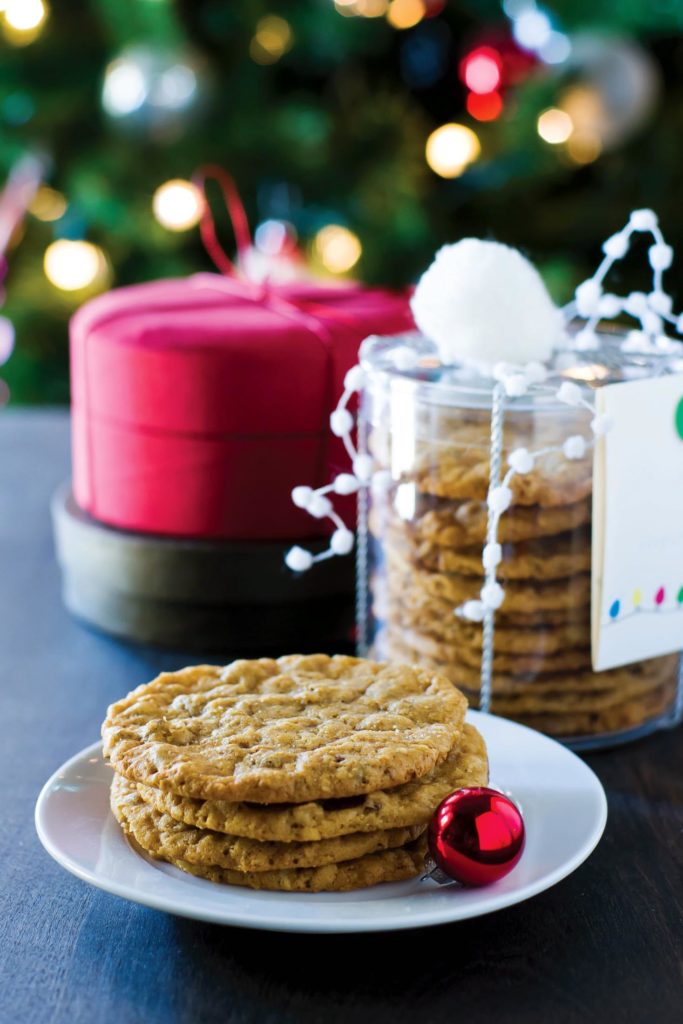 GINGER DATE CHEWS
Before you start:
Use the 8 cookie layout (below) on your baking sheet for your cookies as they will spread quite a bit.
Be sure to allow them to cool on the baking sheet as they are quite soft when warm and will break apart if removed too soon.
If you don't have superfine sugar, place granulated sugar in your food processor and whir if for 30-45 seconds.
Shredded coconut is typically too long for this application. I like to whir mine in the food processor for about 20 seconds to make it much finer. It distributes the coconut more evenly and prevents 'furry' cookies.
Old fashioned rolled oats are the answer here. DO NOT try to substitute quick cooking oats. The result will not be the same.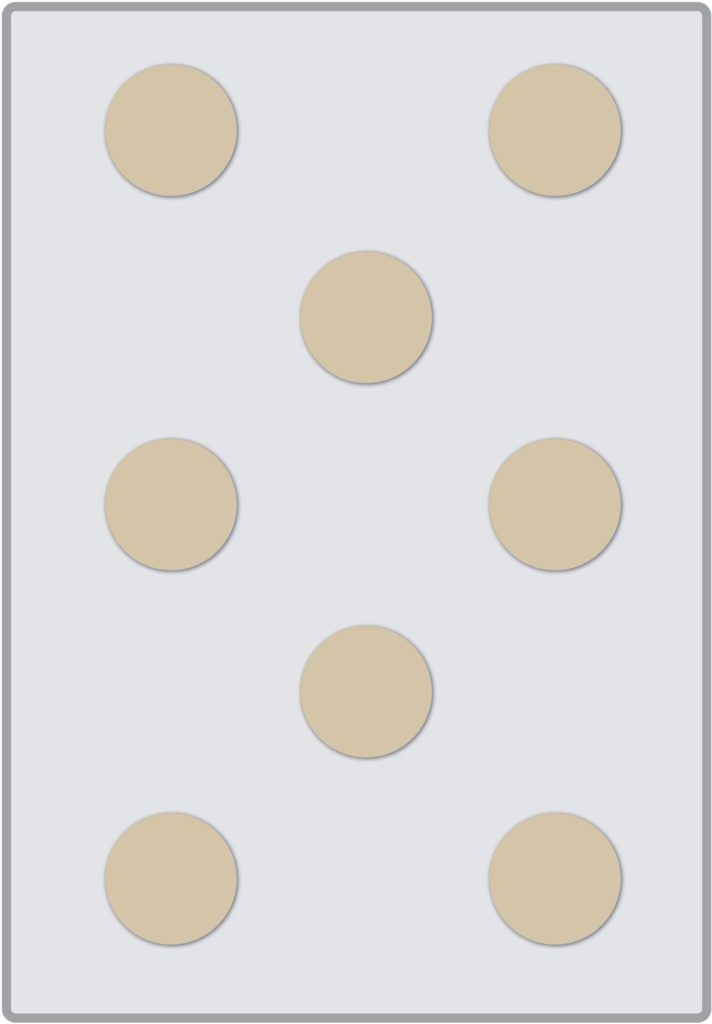 The ingredients:
1 cup all purpose flour / 125g
1 cup superfine sugar / 225g
4 teaspoons ground ginger
1 cup old fashioned oats / 90g
1/2 cup finely chopped dates / 80g
3/4 cup shredded coconut / 70g
1/2 cup (1 stick) unsalted butter
1 tablespoon light corn syrup
1 teaspoon molasses
1 teaspoon baking soda
1/4 cup boiling water / 60ml
The method:
Preheat oven to 300°F. Line baking sheets with parchment paper.
In a large mixing bowl, sift together flour, sugar, and ginger. Add oats, dates, and coconut. Stir until well combined.
Place butter, syrup, and molasses in a small saucepan. Cook over medium-low heat until butter is completely melted and the mixture is smooth.
Add baking soda to boiling water and add both to the butter mixture. Add butter mixture to dry ingredients and mix until well combined.
Use a medium cookie scoop to place dough balls on baking sheets with plenty of space between, using the 8 cookie layout. Flatten the tops slightly with the bottom of a glass dipped in sugar to prevent sticking.
Bake for 18-20 minutes or until golden brown on the edges.
Remove trays and allow cookies to cool for at least 10 minutes before carefully removing them. Place them on a wire rack to cool completely.
Store in an airtight container.