Another cookie week has come to a close. As I have been every year, I am sad to see it go. It's always so much fun.
To wrap up our last cookie for this year, we are offering up a classic that is sure to please… gingerbread.
Whether you use this recipe to make gingerbread men or the walls for a house, you'll love this recipe. To me, it has just the right amount of spice. The texture is moister than an animal cracker, but decidedly denser and more biscuit-like than a typical cookie.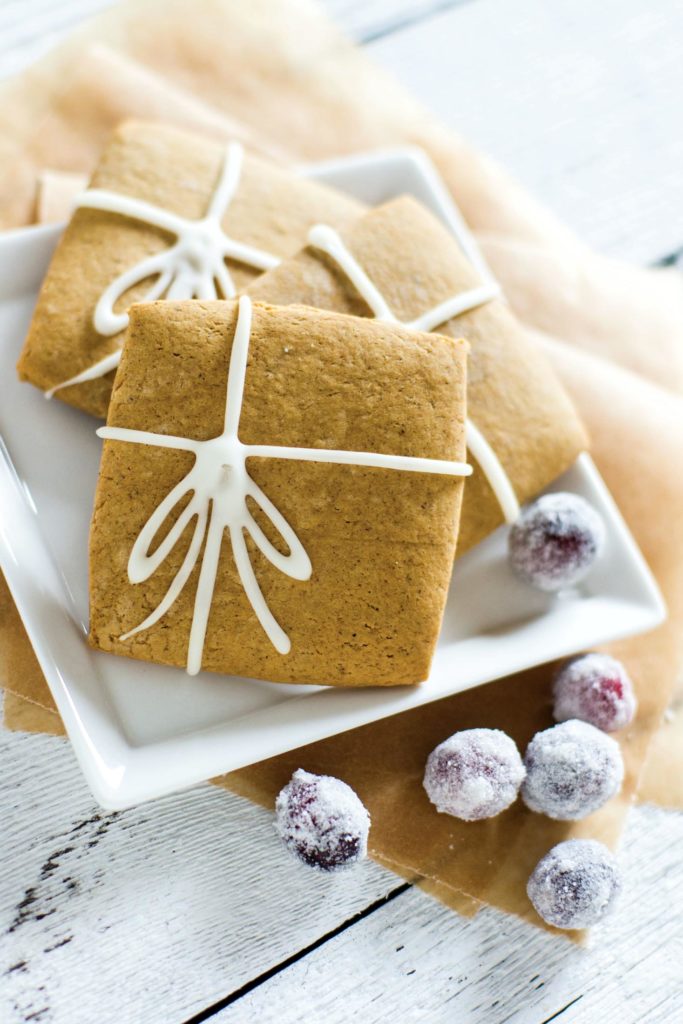 This year for our gingerbread we kept it very simple. We decided to decorate our cookies within the theme of one of 'my favorite things' and I'm sure one of yours, too… brown paper packages tied up in string.
savour... favorite things
CLASSIC GINGERBREAD
The ingredients:
For the cookies:
3 tablespoons light corn syrup
1 tablespoon molasses
1/4 cup light brown sugar / 55g
4 teaspoons ground ginger
1 teaspoon ground cinnamon
1/2 teaspoon ground cloves
1 teaspoon baking soda
1/2 cup (1 stick) unsalted butter / 125g
1 egg
2 1/4 cups all-purpose flour / 285g
For the icing:
1 1/2 cups confectioners' sugar
1 ounce cup milk
1 tablespoon light corn syrup
1/4 teaspoon vanilla extract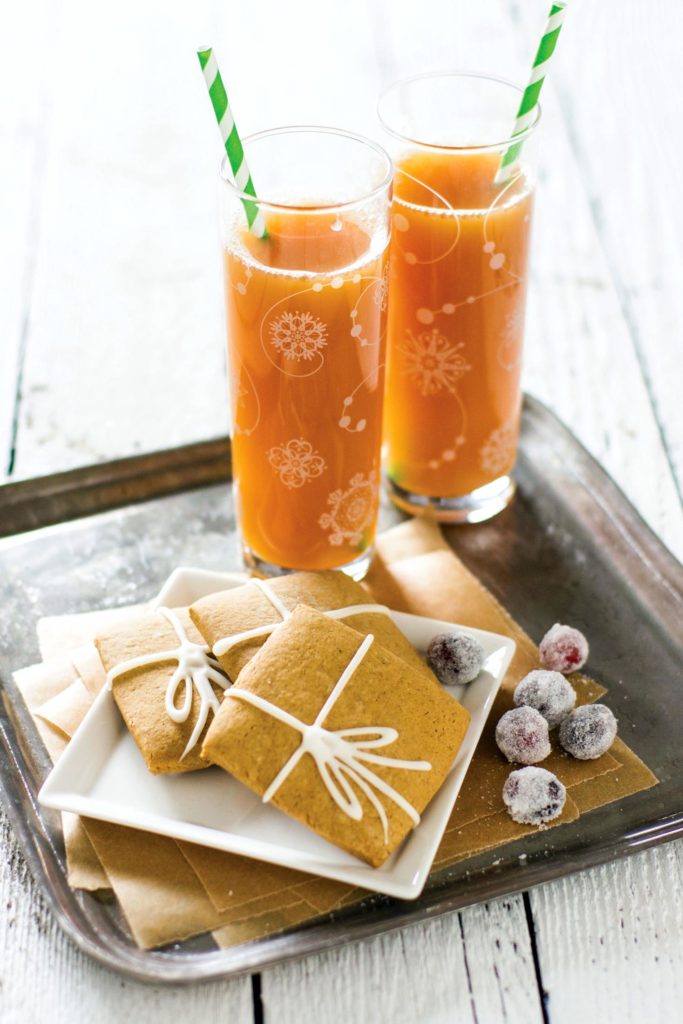 The method:
For the cookies:
Preheat oven to 325°F. Line baking sheets with parchment paper and set aside.
Add syrup, molasses, sugar, and spices to a heatproof bowl. Place the bowl over a small pot of simmering water and stir until sugar is dissolved and the mixture is melted and smooth. Add baking soda and combine well.
Cut butter into pieces and place in a large mixing bowl. Pour warmed sugar/syrup mixture over butter. Stir until butter is completely melted. Cool slightly.
Add egg and stir until completely combined. Add one cup of the flour and beat on medium speed until fully combined.
With the mixer on the lowest speed, add remaining flour a little at a time and mix just until it is mixed in. Do not over mix.
Roll dough out onto a lightly floured surface and knead gently to form a consistent ball of dough.
Roll the dough out between two sheets of parchment paper to about 1/4 inch thick. Dust lightly with flour as needed.
Turn the sheet of dough over and remove the top layer of parchment paper. Use a ruler and a pizza cutter to cut out 2 1/2 inch squares, or use cookie cutters of your choice.
Bake for 12-15 minutes or until edges are very lightly browned. Allow cooling completely on baking sheets before transferring to wire racks for decorating.
For the icing:
Combine all ingredients in a small bowl.
Mix until thoroughly combined.
Add icing to a piping cone made from parchment paper or a piping bag with a very small tip.