We're lightening up a bit this week for summer. This sweetly simple treat is easy to make and perfect for calorie-conscious dessert lovers. For all the flavor and texture it has, there is little fat involved.
Served with some fresh fruit or even a bit of frozen yogurt, this 'cookie' could be a great alternative to ice cream and heavier desserts. With very few ingredients and most of the work happening in the oven, you'll be on your way to a light and crispy treat in no time.
CHOCOLATE SWIRL MERINGUES
Before you start:
Allow the egg whites to come to room temperature before beginning.
I like my meringues to have a slightly chewy center. For that reason, I typically remove them from the oven at 90 minutes.
The chocolate swirl may create some cracks in your finished product. No worries. They are still delightful.
The ingredients:
6 egg whites (6 oz.)
1 ¼ cups superfine sugar
¼ teaspoon cream of tartar
4 oz. semi-sweet chocolate chips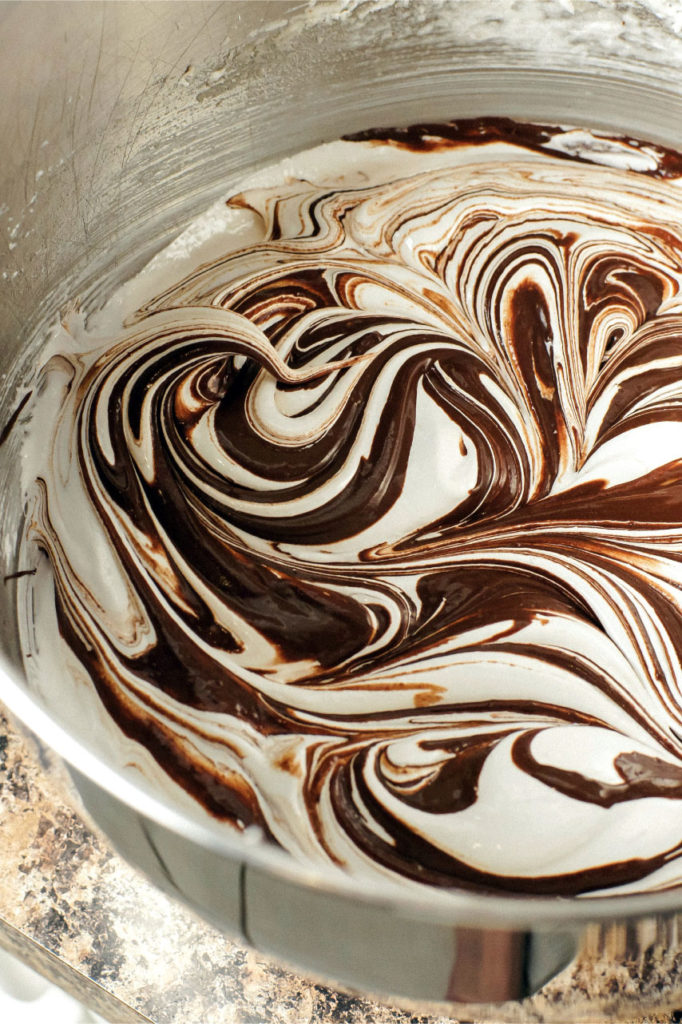 The method:
Preheat oven to 250˚F.
Place egg whites and cream of tartar in the bowl of your mixer. Start slowly at first and then increase speed to high. Beat until soft peaks form.
Add sugar one tablespoon at a time until the mixture is glossy and stiff peaks form.
Melt chocolate chips in a microwave or in a heatproof bowl over a simmering pot of water just until melted.
Pour chocolate over meringue mixture. Use a knife or chopstick to swirl the chocolate into the meringue mixture gently.
Apply just a dab of the meringue mixture to the four corners of two baking sheets to secure a sheet of parchment paper to each.
Place six large dollops of meringue on each tray leaving about 3 inches between each.
Bake for 90-120 minutes or until the meringues are dry and lift easily from the parchment.
Allow cooling completely before serving.