Summer says patio. It also begs for lighter fare over drinks on the patio. There's no better way to accomplish this than Tapas Style. These lighter 'finger food' recipes are sure to make your outdoor gatherings a hit.
Tapas as a meal, especially for outdoors, are brilliant. It keeps the conversation flowing and allows your guests to move about as they are not tied to the table with a full-plated meal in front of them. Traditionally, tapas are served hot or cold. We opted for some cold recipes today, but some grilled wings for the summer would be a welcomed addition.
Tapas originated in Spain and were originally served with sweet sherry. Because the sherry was often served outdoors, slices of bread topped the glasses to keep away fruit flies. Eventually, bar and restaurant owners began to dress the bread slices with toppings to make them more appealing and increase sales, and tapas evolved into what we have today.
There are hundreds of tapas recipes available. For your next gathering, consider choosing five or six simple recipes. Fill a tray with glasses of wine topped with snacks and serve. Set out an assortment of olives and nuts and relax. Your guests will love it and you'll get to be part of the party. That's tapas style.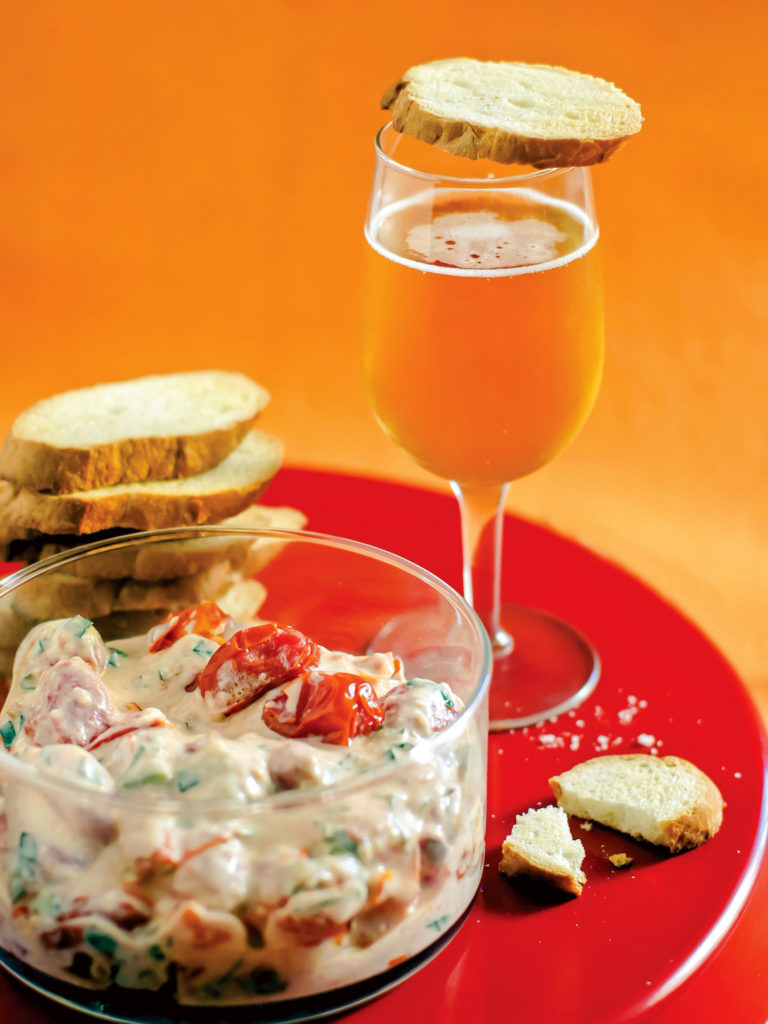 ROASTED TOMATO PARMESAN DIP
Before you start:
The baguette will only need a light rub of garlic to add a great deal of flavor.
The ingredients:
10 oz. cherry or grape tomatoes (around 2 cups)
2 teaspoons olive oil
1/3 cup light sour cream
2 tablespoon fresh basil, finely chopped
½ cup parmesan cheese, grated
½ teaspoon red pepper flakes
Pinch coarse salt
1 baguette, thinly sliced
2 cloves garlic, halved
The method:
Preheat oven to 425˚F.
Toss tomatoes and olive oil on a rimmed baking sheet. Roast,
uncovered, for 12-15 minutes or until skins crack. Cool.
Turn oven to broil and place baguette slices on a baking
sheet. Toast on each side until golden brown. Remove from heat and allow to
cool slightly.
Combine sour cream, cheese, basil, pepper flakes, and salt
in a small bowl. Mix thoroughly.
Rub each toasted baguette slice with garlic on one side.
Add cooled tomatoes to sour cream mixture and toss. Chill
slightly.
Top baguette slices with dip and serve.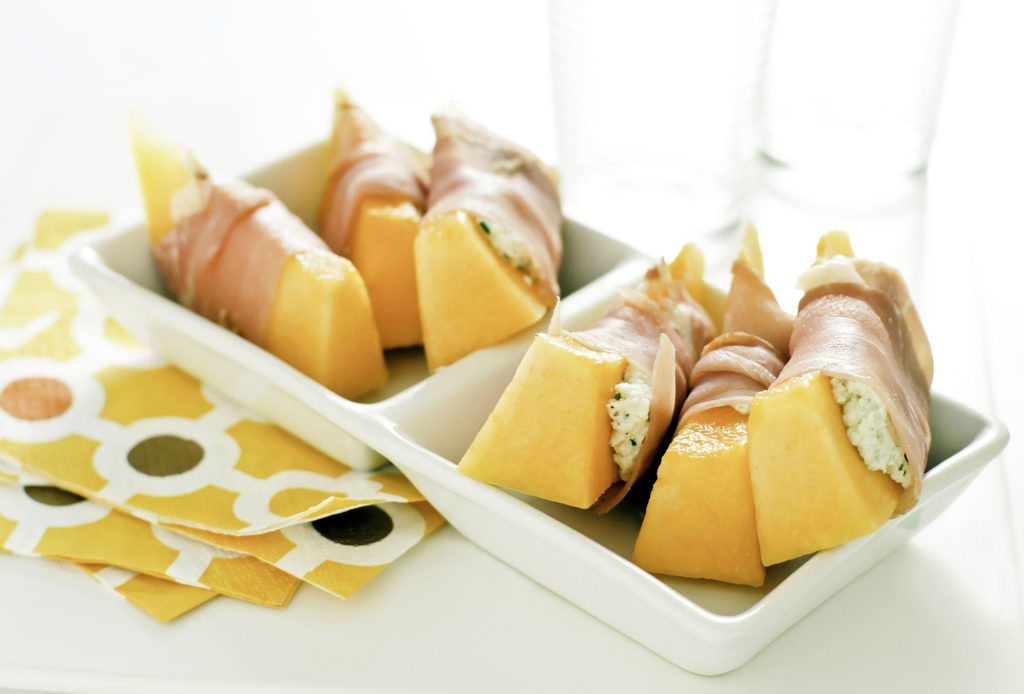 STUFFED PROSCIUTTO AND MELON
Before you start:
You could substitute other fruits for the melon if desired. This would be tasty with fig or even a firm apple slice.
The ingredients:
½ cantaloupe
5 slices prosciutto
1/3 cup light ricotta
1 tablespoon chives, finely chopped
2 tablespoons walnuts, finely chopped
Pinch salt
The method:
Peel the cantaloupe and cut into 10 slices. Cut each slice in half widthwise.
Cut the prosciutto in half lengthwise and then in half widthwise.
Add ricotta, chives, walnuts, and salt to a small bowl. Combine thoroughly.
Add about a teaspoon of ricotta mixture to the side of each cantaloupe piece and wrap firmly with a piece of prosciutto.
Keep chilled until ready to serve.