The story of the grasshopper is fairly cut and dry. The sweet, minty concoction began as an entry into a cocktail contest in New York City. The man behind the magic was Philibert Guichet Jr., owner of Tujaque's bar and restaurant in New Orleans. Interestingly, the recipe won the second place prize. What makes this story even more interesting is that the contest was held in 1928 before the end of Prohibition.
Popularity
In the 1950s, liquor became much more widely available as it filled grocery store shelves across the land. With women doing most of the grocery shopping at this time, the popularity of sweeter, dessert type drinks increased. By the 1960s, the grasshopper had claimed its spot as a classic cocktail.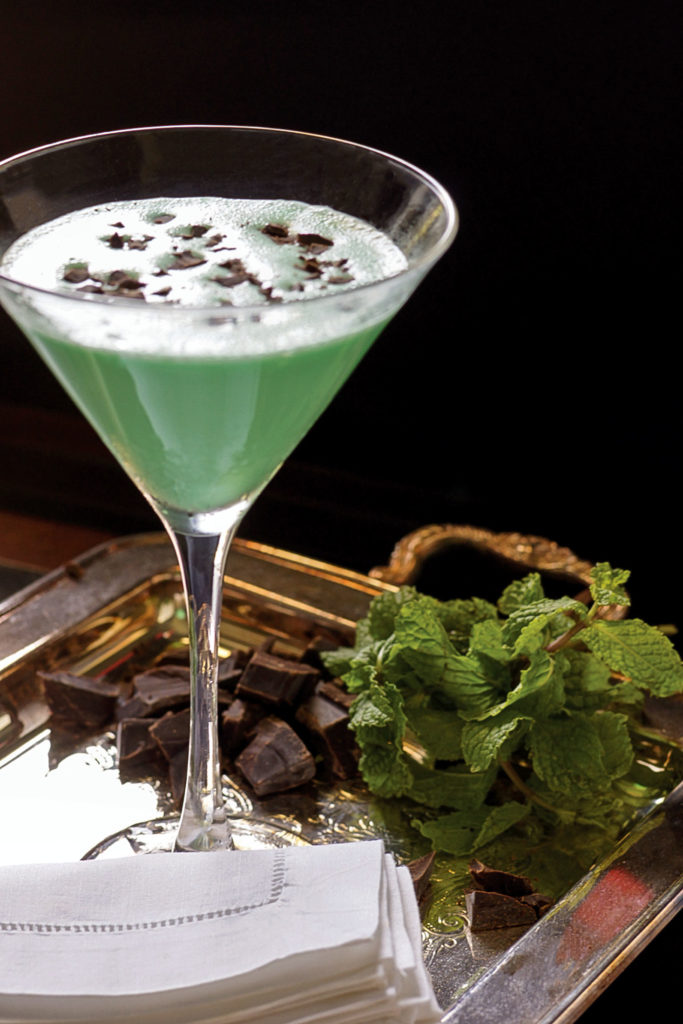 Making your own
The recipe for the grasshopper cocktail is simple. Start with equal parts of green crème de menthe, crème de cacao, and light cream. Shake with ice until cold and frothy, and then strain into a chilled glass. You can manage the thickness of the drink by substituting heavy cream for a thicker drink or whole milk for a lighter drink. Garnish with a bit of fresh mint or chopped chocolate.
Variations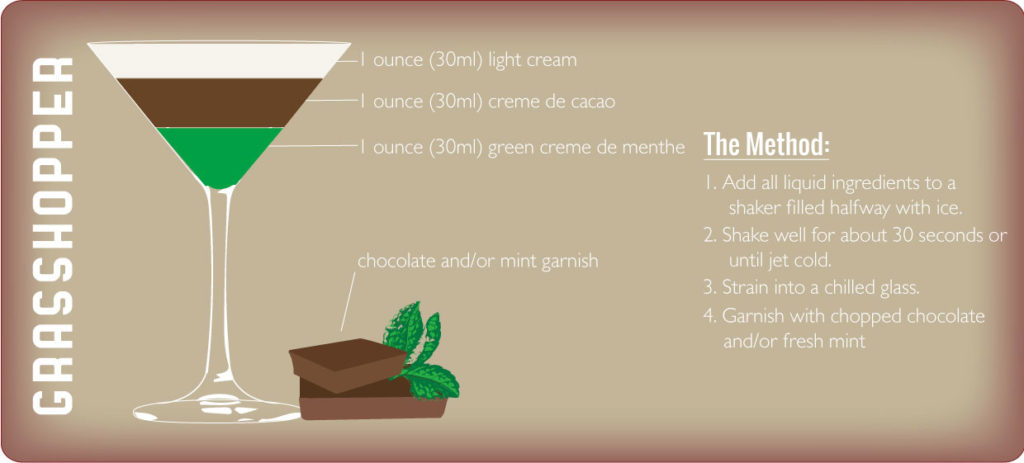 Mint and chocolate are one of the most adored flavor combinations of all time. It is only natural that the grasshopper cocktail would be popular, and open to interpretation. Due to the drinks creamy base, many have turned this drink into a 'milkshake' by substituting vanilla ice cream for the heavy cream. You may also find the ingredients frozen into ice cream and made into an ice cream sandwich with a devil's food cookie on the outside. Lastly, look for the bright green drink around the end of the year garnished with a red and white striped candy cane to make a 'hoppy' holiday.