As the quiet of September returns to your daytime and evenings begin to fill with activities and studies, you may be wondering how to keep your kiddos well fed. The challenge is to make it interesting enough for them to eat and not get bored while injecting some freshness and nutritional value.
Wraps come to the rescue in many ways. Use them in place of bread for the standard sandwich fare (think ham and cheese) or come up with new creations. Got leftovers that your kid loves? As long as the leftovers are not too moist, there is no limit except your imagination.
Below we have put together three simple wraps that are fresh and easy and loaded with nutrition. Whether it comes from beans, peanut butter, or chicken, there is plenty of protein to power your student through an afternoon of learning.
You will be happy to know that wraps love to be made the night before. Making your wraps ahead of time and wrapping them tightly in plastic wrap gives them a chance to meld flavors and form their shape. Get some help from the kids and remove making lunch from your morning routine.
Peanut Butter and Banana Wrap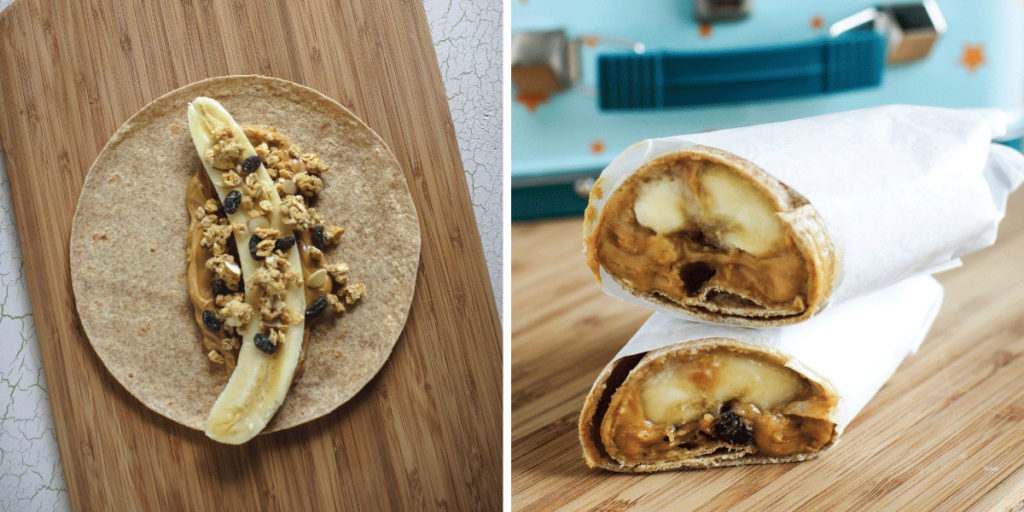 whole wheat tortilla
2 tablespoons peanut butter
half of a banana
2 tablespoons granola
Mediterranean Hummus Wrap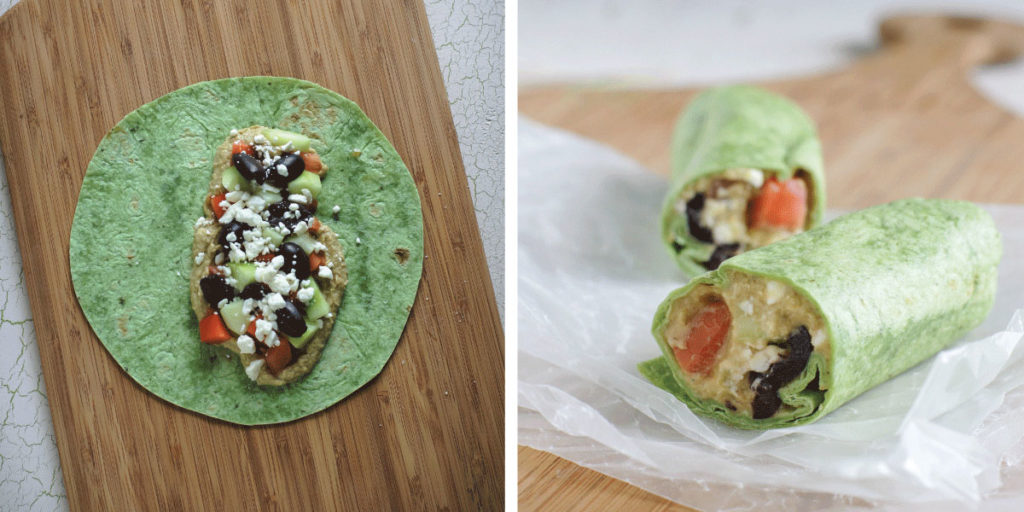 spinach tortilla
2 tablespoons hummus
1½ tablespoons fresh tomato, diced
1½ tablespoons fresh cucumber, diced
1 tablespoon kalamata olives, pitted and halved
1 tablespoon feta crumbles
Buffalo Chicken Wrap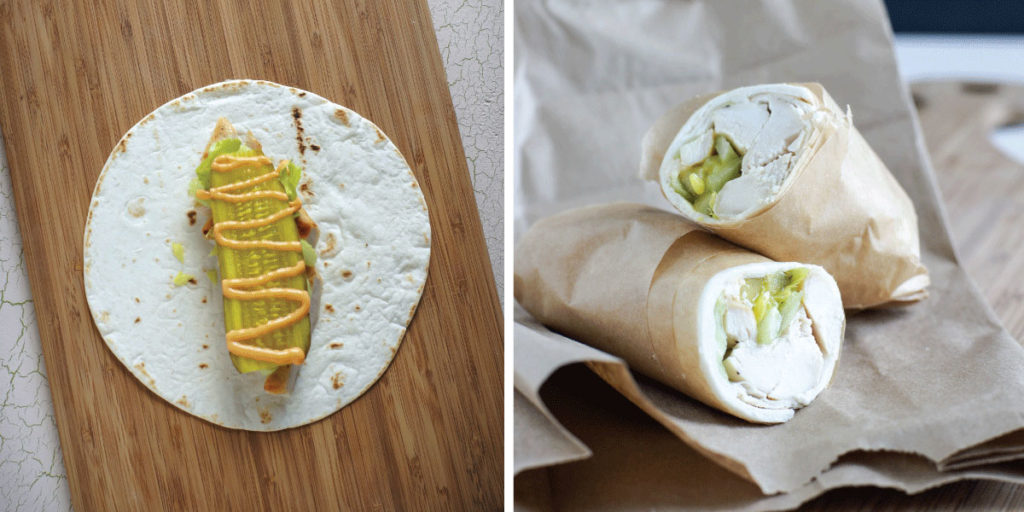 flour tortilla
½ chicken breast, grilled or broiled
2 tablespoons fresh celery, chopped
1 dill pickle sandwich slice
drizzle of buffalo ranch sauce, 2 parts buffalo sauce to 1 part low fat ranch