With roots deep in American cocktail history, the Brandy Alexander has its own story to tell. All signs indicate that the drink started as a variation of the gin-based Alexander, which made its first printed appearance in the 1915 book Recipes for Mixed Drinks by Hugo Ensslin.
Common belief holds that it was created by a New York bartender named Troy Alexander. However; there is some evidence that the cocktail may have been created elsewhere. In the October 3rd, 1915 edition of the Philadelphia Inquirer there was an article that said,
"The head bartender has even gone so far as to invent an Alexander cocktail, which he is reserving to be served during the World Series."
In this case, it was believed that the bartender created the drink to honor Philadelphia pitcher Grover Cleveland Alexander.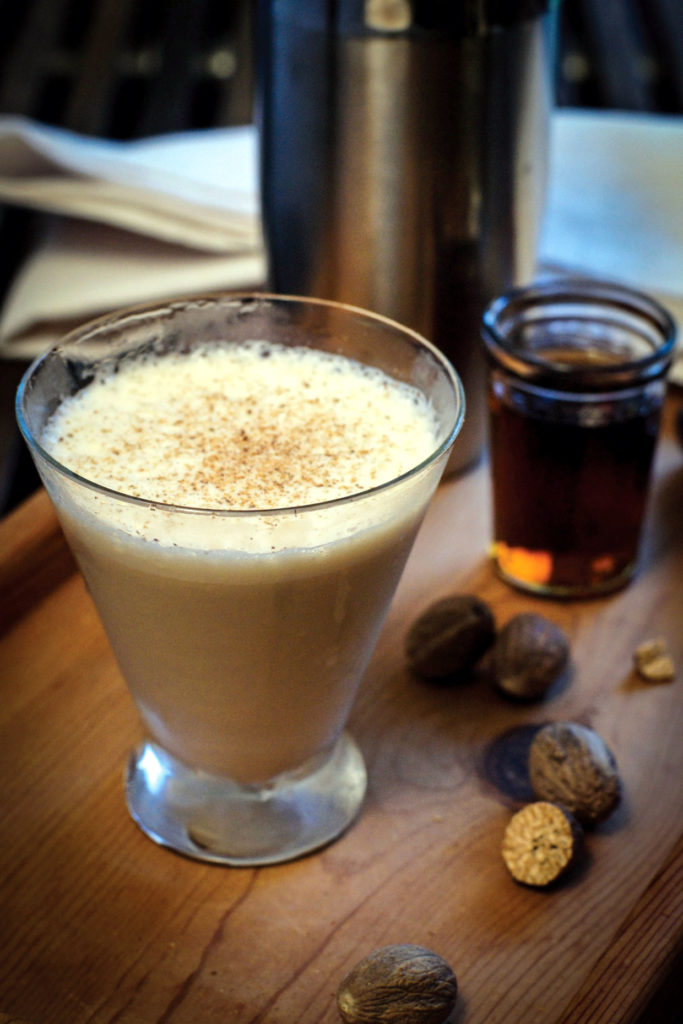 Putting the Brandy in Brandy Alexander
At some point brandy was switched out for gin and the Brandy Alexander was born. Many speculate that this happened around 1922 for the wedding of Princess Mary and Viscount Lascelles in London. Others believe that this 'new' drink was named after Russian tsar, Alexander II. Its name is most likely a derivative of the first Alexander drink, which has a cloudy history.
Brandy Alexander in Pop Culture
Since its conception, The Brandy Alexander has cropped up in pop culture often. In the movie Days of Wine and Roses, Jack Lemmon takes Lee Remick on an alcoholic journey with this drink as the catalyst. References have been made to the Brandy Alexander in many television shows including Mad Men and The Big Bang Theory. During her first interview, Mary Richards asks for the drink on the hit show The Mary Tyler Moore Show.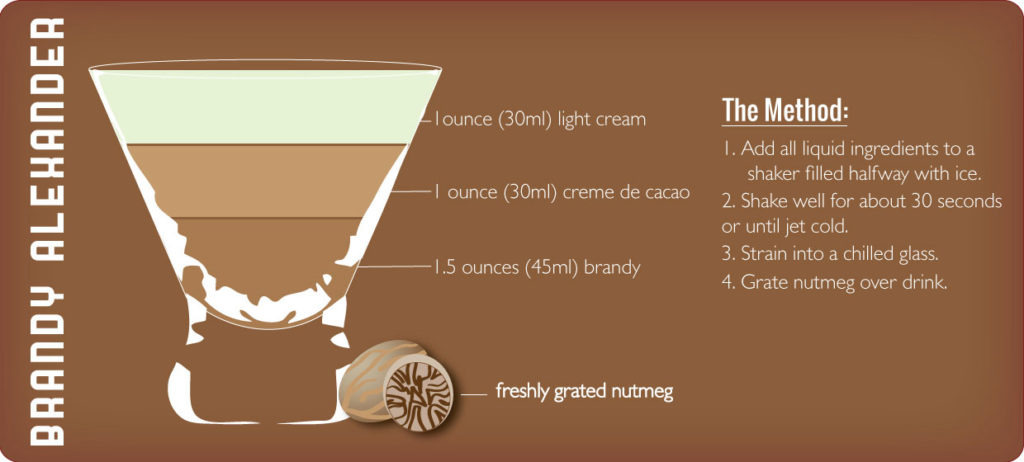 The Perfect Brandy Alexander
Although the recipe is fairly straight forward, you may prefer to vary the ratios slightly. For a richer drink, substitute heavy cream for light cream. Make it lighter by using milk instead of cream, if you wish. Finally, many prefer a slightly heavier ratio of brandy to crème de cacao and cream. Consider 2:1:1 to cut down on the sweetness.