Tasty cocktail. weird name.
The Sazerac cocktail is a delightful and aromatic drink that packs a punch. While it is primarily made with rye whiskey, that wasn't always the case. In the early days, the sazerac was made with brandy or cognac. The cognac of choice at the time in New Orleans was Sazerac de Forge et Fils, from which the drink received its name. Add to that the distinct anise notes of absinthe, a sugar cube, and some bitters (to include the requisite Peychaud's) and you are in business.
The sazerac is often referred to as the oldest American cocktail dating back to the pre-Civil War era. It has seen its share of changes, including the substitution of anise-flavored spirits when absinthe was banned in the US in 1912. Because of that, you may see some variation in recipes, but the basics remain.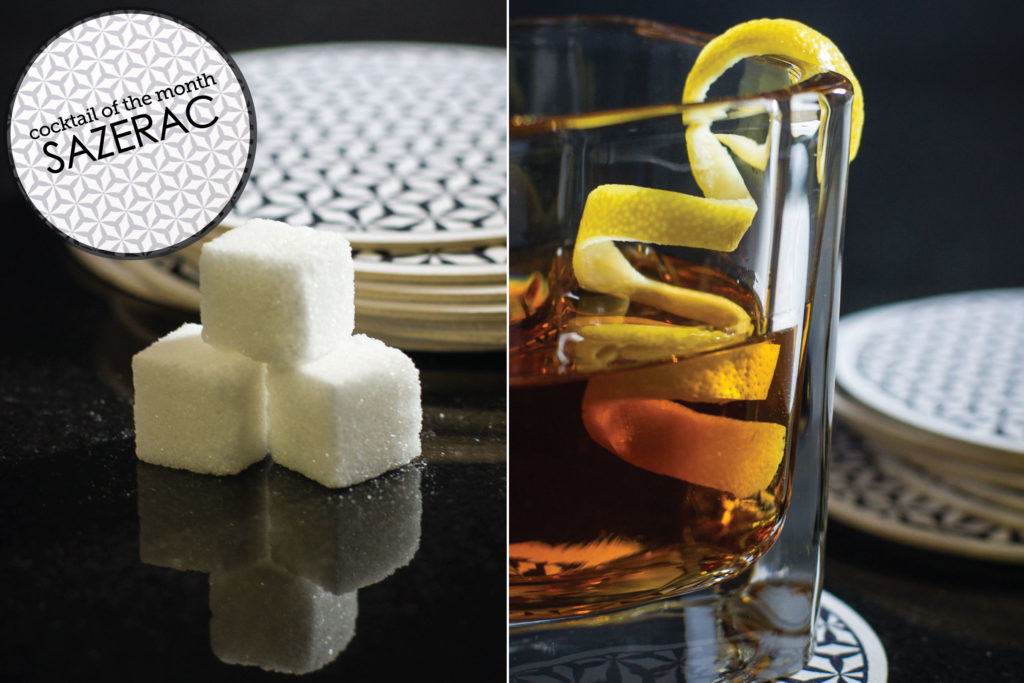 Getting it right
Even with the right ingredients, many people struggle with creating the perfect sazerac. Much of it has to do with the preparation. Be sure to just coat the inside of the glass with the Pernod or absinthe. Don't over pour… and don't forget to rub the rim of the glass with the lemon peel. It really makes a difference.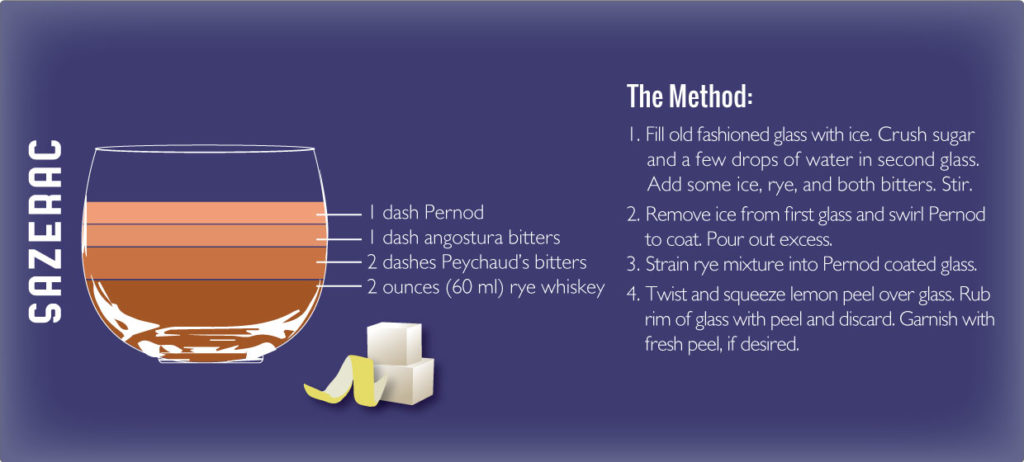 SAZERAC
The ingredients:
1 sugar cube
2 ounces (60 ml) rye whiskey
2 dashes Peychaud's bitters
1 dash angostura bitters
1 dash Pernod
lemon peel
The method:
Fill an old-fashioned glass with ice. Crush sugar and a few drops of water in a second glass. Add some ice, rye whiskey, and both bitters. Stir.
Remove ice from the first glass and swirl with Pernod to coat. Pour out the excess.
Strain the rye mixture into the Pernod coated glass
Twist and squeeze a lemon peel over glass. Rub the rim of the glass with the peel and then discard it. Garnish with a fresh peel, if desired.