I am not a lover of fried foods. I don't forsake them entirely, but they just aren't part of my regular diet. The idea of State Fairs coming soon and fried "just about anything" makes me a little queasy, but every so often I get a craving for just a little fried something. Most often the craving steers me toward seafood, but today I'm craving onion rings.
This is my 'go to' recipe for onion rings and really beer batter in general, although I make slight modifications for some foods. It is light and crunchy and has just enough spice to make it more that just a crispy casing. It makes quite a lot of rings, so grab a friend or six… all things in moderation, friends.
savour... deep-fried dreams
BEST ONION RINGS
Before you start:
You are about to stink up the place. When you get ready to fry, consider moving your operation outdoors or to the garage or somewhere that won't have your living room smelling like a fish shack.
Make life easier on yourself and use a mandolin for slicing. You will get even slices and cut your time (and tears) in half.
It probably goes without saying, but be super careful when frying at high temperatures. I don't want to bore you with the story of how a fun afternoon frying lumpia with a friend led to me racing her to an emergency room for burn treatment. Seriously. Be careful.
DO NOT trust the temperature dial on your handy dandy deep fryer. I strongly recommend using a cooking thermometer for frying.
The right temperature is critical. Each batch of frying will lower the temperature of the oil significantly. Wait until it has returned to the desired level before starting the next batch.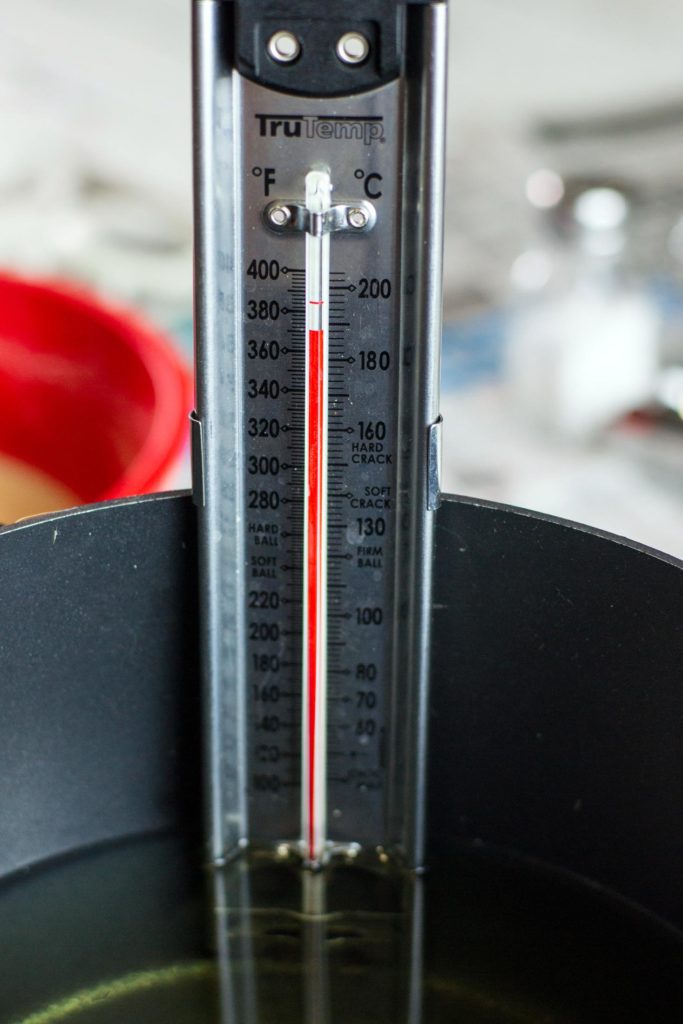 The ingredients:
2-3 yellow onions ( I like Vidalia for this )
2 cups water
2 cups milk
1 cup flour + more for dusting rings for frying
2 tablespoons cornmeal
1 teaspoon salt
1/2 teaspoon black pepper
1/2 teaspoon cayenne powder
1 egg yolk
1 tablespoon unsalted butter, melted
1 cup beer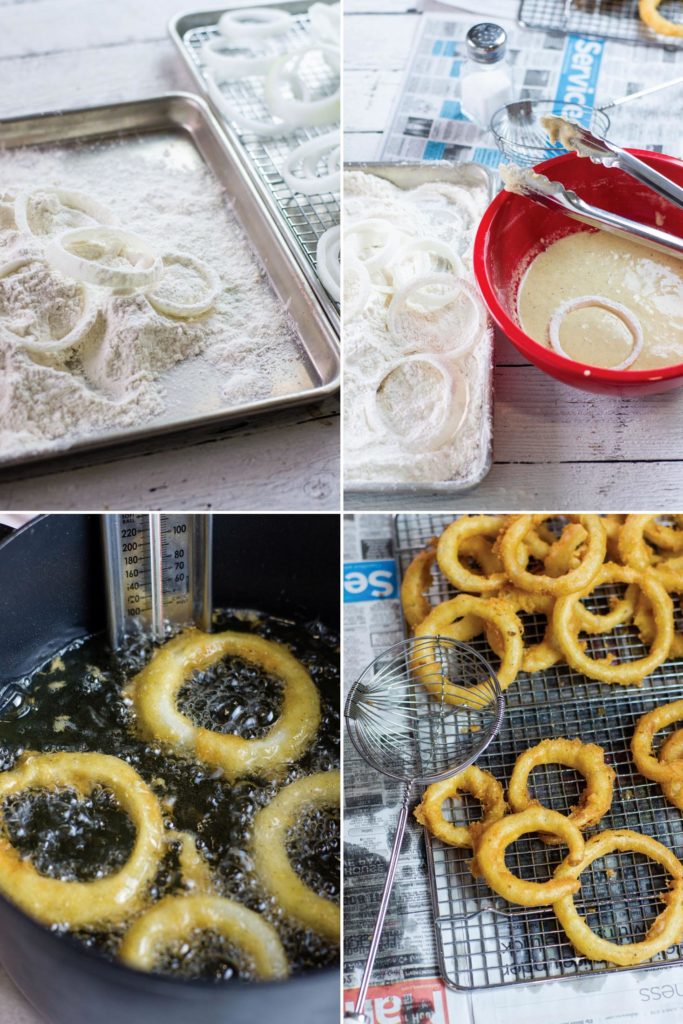 The method:
Slice onions into 1/4 – 1/2 inch rings (about a centimeter). Place onions in a shallow baking dish and cover with milk and water. Add more water as necessary to cover onions. Cover with plastic wrap and refrigerate for at least one hour.
Mix flour, cornmeal, salt, black pepper, and cayenne powder in a medium bowl. Set aside. Whisk together egg yolk and butter.
Pour beer into dry ingredients and whisk gently to incorporate. Add egg yolk and butter mixture and whisk only until fully blended. Cover with plastic wrap and let it rest for at least one hour.
Drain liquid from onions and dry them completely ( note: a salad spinner is really useful here ). Bring oil to 370°.
Work in small batches (4-6 rings) dusting them with flour, dredging them in batter, and placing them in the oil. Carefully turn the rings in the oil while cooking for 1-2 minutes or until light golden brown.
Remove rings with a slotted spoon or similar tool. Place on a wire cooling rack that has been turned upside down on newspaper or paper towels. This will provide the maximum drainage and wicking of excess oil.
Serve warm.