What do you say to an ice cream that requires no egg tempering, no strainer smashing, no hassle? That's what we have for you today. A super simple (and tasty) ice cream treat that is bursting with summer flavor. Our month-long devotion to ice cream continues with Lemon Ricotta Ice Cream.
This ice cream is a little tart, a little sweet, and very creamy. The ricotta adds to the tartness and the creaminess. The simplicity of it makes it the perfect summer treat. Whip up the mixture in the morning and let it rest while you play in the sun. Return home and run it through the ice cream machine while you make dinner et voila… cool, summer satisfaction.
savour... cool and creamy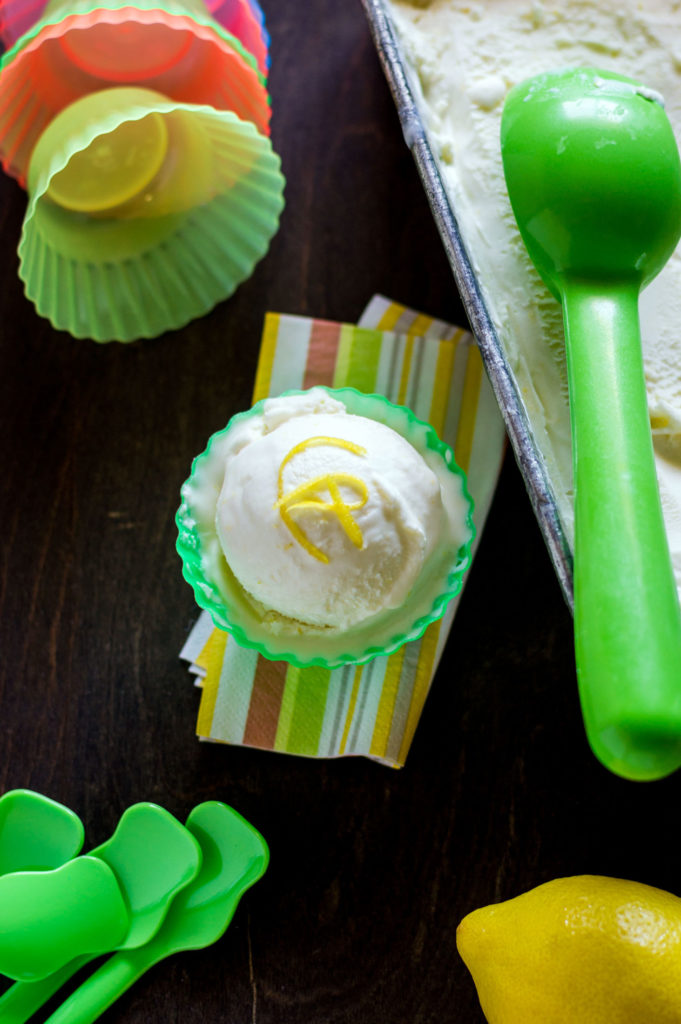 LEMON RICOTTA ICE CREAM
Before you start:
The ricotta in this ice cream makes the texture a little grainy. For me, that is no problem, but if you want to make it smoother consider pressing it through a fine-mesh strainer.
Your ice cream should be firm enough to serve right from the ice cream machine. If you freeze it for later use, be sure to allow it to soften slightly before serving.
The ingredients:
2 cups ricotta cheese
3/4 cup sugar
1/2 cup fresh lemon juice (about 3 large lemons)
1 tablespoon lemon zest (about 3 large lemons)
1 teaspoon vanilla
pinch of salt
1 1/2 cups heavy cream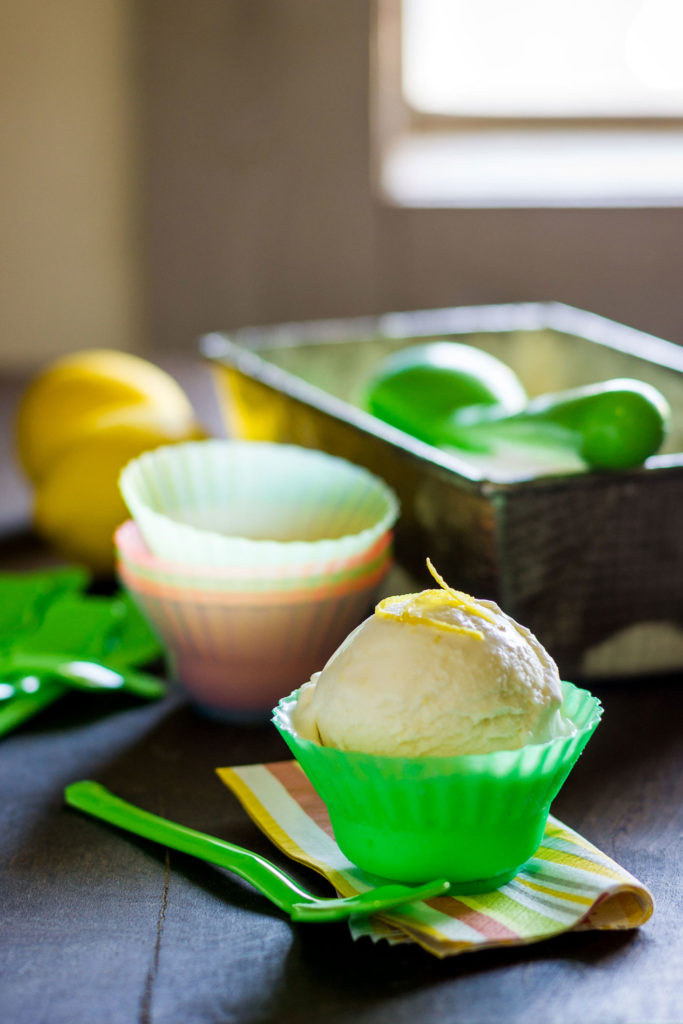 The method:
Place ricotta, sugar, juice, zest, vanilla, and salt in a food processor. Blend until smooth (1-2 minutes). With the food processor running, slowly pour in heavy cream. Blend until smooth. Place mixture in bowl, cover with plastic wrap, and refrigerate for at least 4 hours or overnight.
Place mixture in ice cream machine and process according to manufacturer's directions. Serve immediately if desired, or freeze in an airtight container.