For today's travel, few places on the planet offer as much rich diversity, culture, history, and travel variety as Spain. Hundreds of years of history combined with modern European lifestyle make it an ideal destination. There truly is something for everyone here from sunny beaches and waterparks to ancient architecture, art, and traditions. Check out our infographic below to learn more.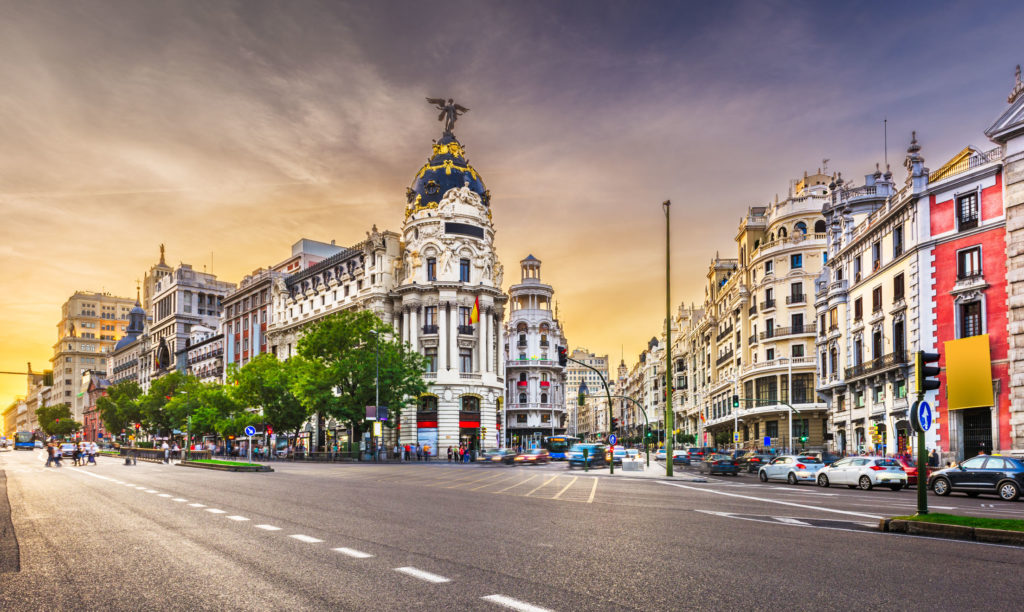 For me, food is a key player in my travel decisions and Spain certainly does not disappoint in that category. You could eat your way through Madrid alone for a week, but because of the distinct regions of Spain, you would be better off to get out there and experience some of the Iberian culinary magic. There are so many not-to-miss foods while visiting… paella, a million tapas, tortilla de patatas, sangria, and my favorite, churros y chocolate. For the latter, I highly recommend a trip to Chocolatería San Ginés in Madrid. This place equals joy.
If you are only going to get to Spain once, be sure to plan plenty of time. There is a ridiculous amount of stuff to see and do. You can ski, enjoy watersports at one of the many beaches, explore ancient castles and churches, visit museums and galleries, spend the day in any number of small villages (try the white villages of Andalucia), or shop and relax so you can rest up for some world class night life.
Travel to Spain is simple and travel within Spain is even more so. The transportation system within the country makes it easy to get from one city to another. The climate in Spain is similar to that of the US, with as much diversity although the land mass is considerably smaller. For that reason, the best time to travel (barring any date requirements for festivals and events) is late spring or early fall. It is still warm in most parts of the country. The summer is wonderful also, but can be too hot in some spots.
For more inspiration we have created an infographic to illustrate some of the best stuff of Spain.
Have you been to Spain? Tell us what you love about it. Share your experience with our readers.