Experience the true essence of vanilla with our sensational Vanilla Bean Pudding recipe. This delectable dessert is a testament to the incredible flavor and aroma that real vanilla beans bring to the table. With its creamy, velvety texture and the delicate specks of vanilla throughout, this pudding will transport your taste buds to a realm of pure indulgence. Whether you're looking for a comforting treat to enjoy on a cozy evening or an elegant finale to a special meal, this recipe is guaranteed to impress. Get ready to savor the lusciousness of homemade pudding made with the finest, authentic vanilla beans.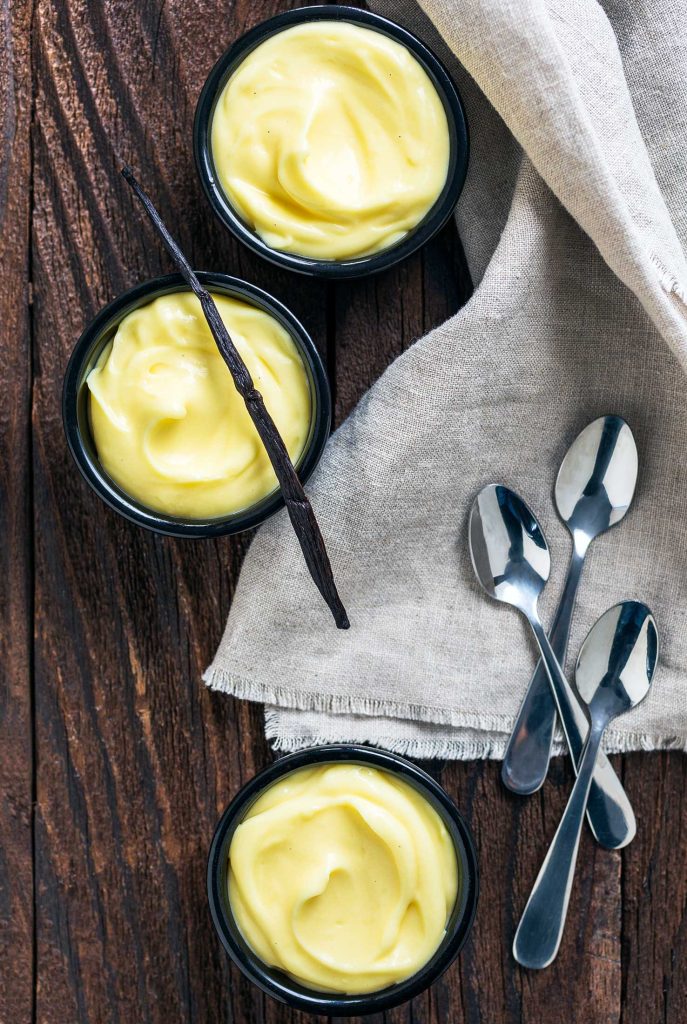 To avoid "pudding skin" be sure to press plastic wrap directly to the surface of the pudding before refrigerating.
To make your pudding even more luscious, stir in a few tablespoons of whipped cream just before serving.
Your pudding should be smooth. However, it is possible that some of the egg yolk could cook making small lumps. If that occurs, you can smooth out the finished product by pressing it through a fine mesh strainer before covering it with plastic wrap and refrigerating.
Real Vanilla Bean Pudding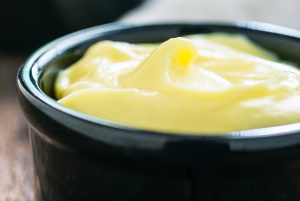 Real vanilla goes a long way. The specks count.
Prep Time

5 min

Cook Time

15 min

Total Time

20 min

Yield

6

Serving Size

½ cup

Energy

232 cal
The ingredients:
The Method:
1
Split the vanilla bean lengthwise and use the dull edge of the knife to scrape out the inside of the bean. Place the scraped matter and the bean in a large saucepan with 2 cups of the milk and sugar. Cook the liquid over medium heat until is just begins to boil, stirring frequently.
2
While the liquid cooks, add the remaining milk, cornstarch, and egg yolks to a mixing bowl and whisk until smooth.
3
When the liquid reaches the boiling point, remove the vanilla bean and reduce the heat to low. While briskly whisking the liquid, slowly add the whisked mixture.
4
When fully incorporated, switch to a rubber spatula and stir continuously until the pudding thickens and coats the spatula when removed from the pudding (2-3 minutes).
5
Remove from the heat, add the butter, and continue stirring for a couple of minutes before covering with plastic wrap, pressing the plastic wrap directly on the surface of the pudding. Allow the pudding to cool a few more minutes before placing it in the refrigerator to set for at least 2 hours before serving.
Serving Size

½ cup

Amount per serving

Calories

232

% Daily Value*

Total Fat

6 g

7.69%

Total Carbohydrate

35 g

12.73%

Protein

6 g

12%

* The % Daily Value (DV) tells you how much a nutrient in a serving of food contributes to a daily diet. 2,000 calories a day is used for general nutrition advice.
NOTE: These nutritional values have NOT been verified by any laboratory. They are estimates based on publicly available information to help you make informed food choices.
calorieking.com