Some cookies are classics for a reason. This molasses cookie recipe is the last one you will ever need. They are soft and chewy on the inside and crispy on the outside… just the way they should be. These cookies are loaded with familiar holiday flavor and a 'must-bake' for the holiday season.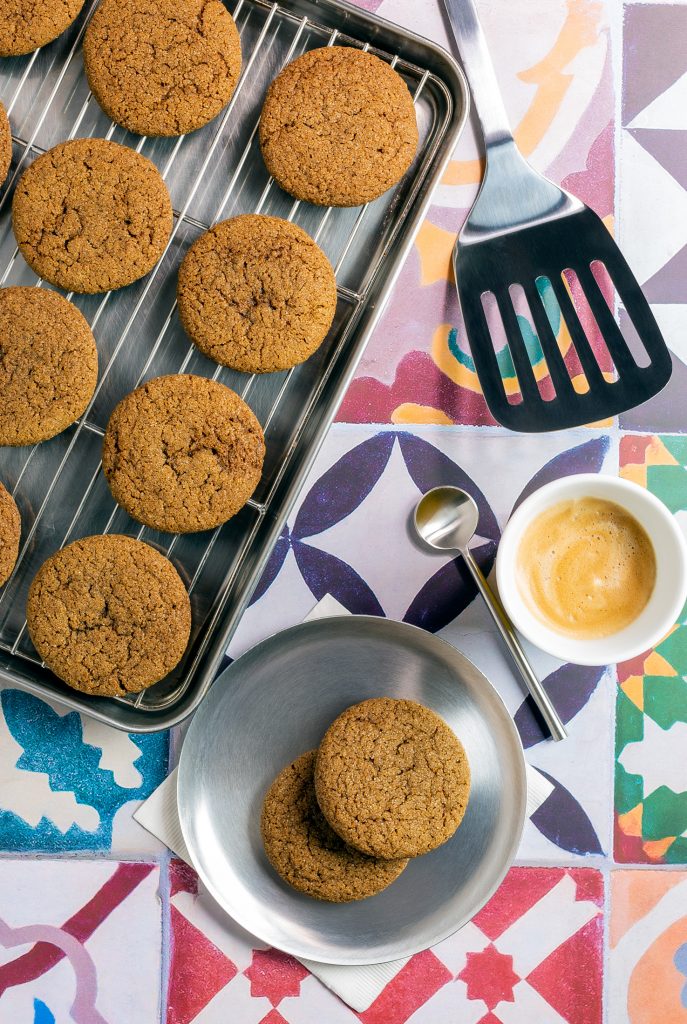 If you have 4 Spice, which is essentially a blend of those in the recipe plus nutmeg, you can just skip the spices listed in the ingredients and add 3 tablespoons of 4 Spice instead.
If the bottom of the glass starts to stick to the cookies as you flatten them, simply press the bottom of the glass in the sugar you used for rolling the dough balls before you press them.
Molasses Cookies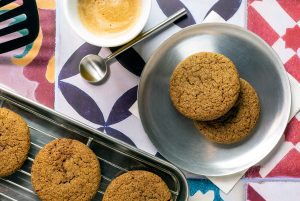 Your 'go-to' recipe for the holiday classic.
Prep Time

20 min

Cook Time

10 min

Total Time

30 min

Yield

2 dozen

Serving Size

1 cookie

Energy

154 cal
Cuisine

Course

Cooking Method
The ingredients:
2 cups all-purpose flour
1 tablespoon ground cinnamon
1 tablespoon ground ginger
1½ teaspoons baking soda
½ teaspoon ground cloves
1 teaspoon salt
¾ cup unsalted butter, at room temperature
¾ cup granulated sugar + some for coating
1 egg
¼ cup molasses
The Method:
1
Preheat oven to 350˚F. Line baking sheets with parchment paper.
2
Sift together flour, cinnamon, ginger, cloves, baking soda, and salt in a medium bowl. Set aside.
3
Add butter and sugar to a mixing bowl and beat on medium-high speed until light and creamy (about 5 minutes). Add the egg and the molasses and mix until incorporated.
4
Reduce mixer speed to low and add the dry ingredients, mixing just until incorporated.
5
Add more sugar to a shallow bowl. Make dough balls using 1½ tablespoons of dough (#40 cookie scoop). Roll the dough balls in the sugar and place them on the baking sheets. Use the bottom of a glass to flatten each dough ball just a bit.
6
Bake for 8-10 minutes or just until the edges are firm. Remove from the oven and allow to cool at least 5 minutes before transferring the cookies to a wire rack to cool completely.
Serving Size

1 cookie

Amount per serving

Calories

154

% Daily Value*

Total Fat

6.1 g

7.82%

Total Carbohydrate

24.2 g

8.8%

Protein

1.4 g

2.8%

* The % Daily Value (DV) tells you how much a nutrient in a serving of food contributes to a daily diet. 2,000 calories a day is used for general nutrition advice.
NOTE: These nutritional values have NOT been verified by any laboratory. They are estimates based on publicly available information to help you make informed food choices.
calorieking.com