Soup and salad make up a large part of our meals. Salad can get boring and we often look for new ways to perk it up. Today's easy salad idea was actually a bit of an accidental bliss. What do we have in the fridge – some field greens and feta? This does not an impressive salad make. Enter the highly revered pomegranate. It was the super fruit before everyone started talking super fruits. Sprinkling those rubies over the field greens and feta brought the salad to life. After adding a splash of raspberry vinaigrette and a crank or two of the peppermill our serendipitous salad was born.
It has lovely colors and the taste combination is just the right accompaniment to any holiday fare. It has a cleansing effect on the palate to ensure every bite of decadent prime rib or savory turkey is enjoyed. It is at once salty, sweet, tangy, crunchy, and creamy. This might be the perfect salad.
savour… happy accidents
POMEGRANATE FETA SALAD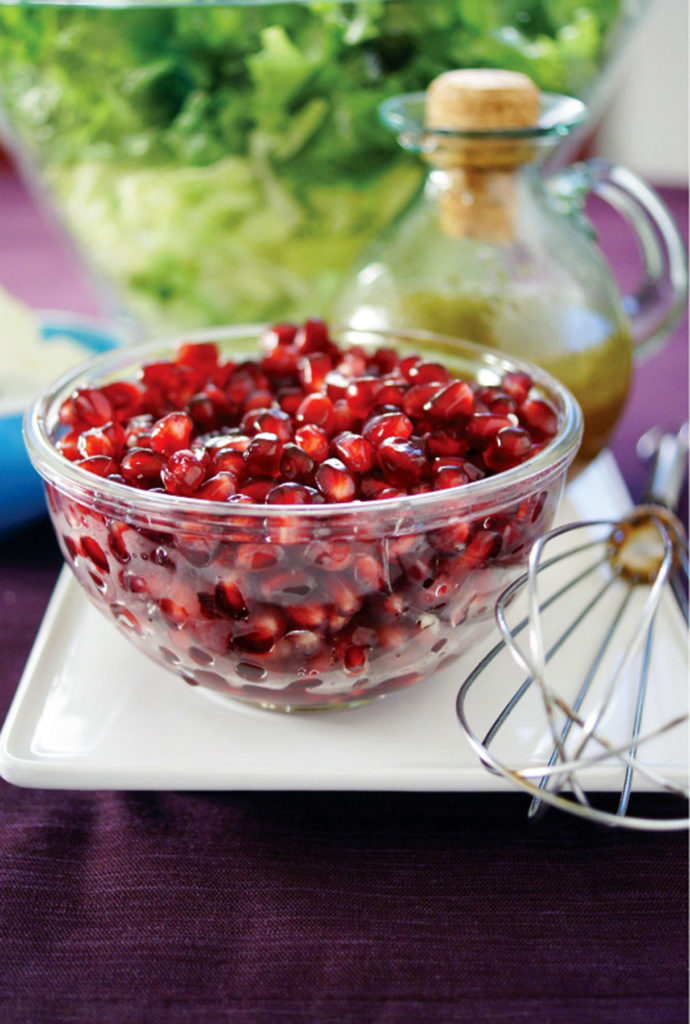 Before you start:
Pomegranates can be messy. One way to keep the juice from staining your apron or clothes is to remove the seeds underwater. Fill a large bowl and completely immerse the fruit. Cut it open and start separating the seeds from the fruit flesh. There is no need to pull them out. As a nice side effect, the seeds will fall to the bottom and the unwanted bits will float. Remove the unwanted parts and you are left with lots of juicy rubies at the bottom of the bowl.
While we typically make this salad with raspberry vinaigrette, it could be paired with other dressings successfully. We have also used a cranberry-orange vinaigrette and it was delicious.
You can make the dressing in a blender if you wish. The key is to have the other ingredients moving quickly while you slowly drizzle in the oil. This will produce the desired result.
The ingredients:
The salad:
1 lb of feta (block or pre-crumbled)
1 large pomegranate
6-8 cups field greens or chopped romaine (1 1/2 cups per person)
3-4 twists of the peppermill
The dressing:
1/2 cup olive oil
3 tablespoons white vinegar
2 tablespoon raspberry jam
1 teaspoon Dijon mustard
1 teaspoon oregano
Salt and freshly ground pepper to taste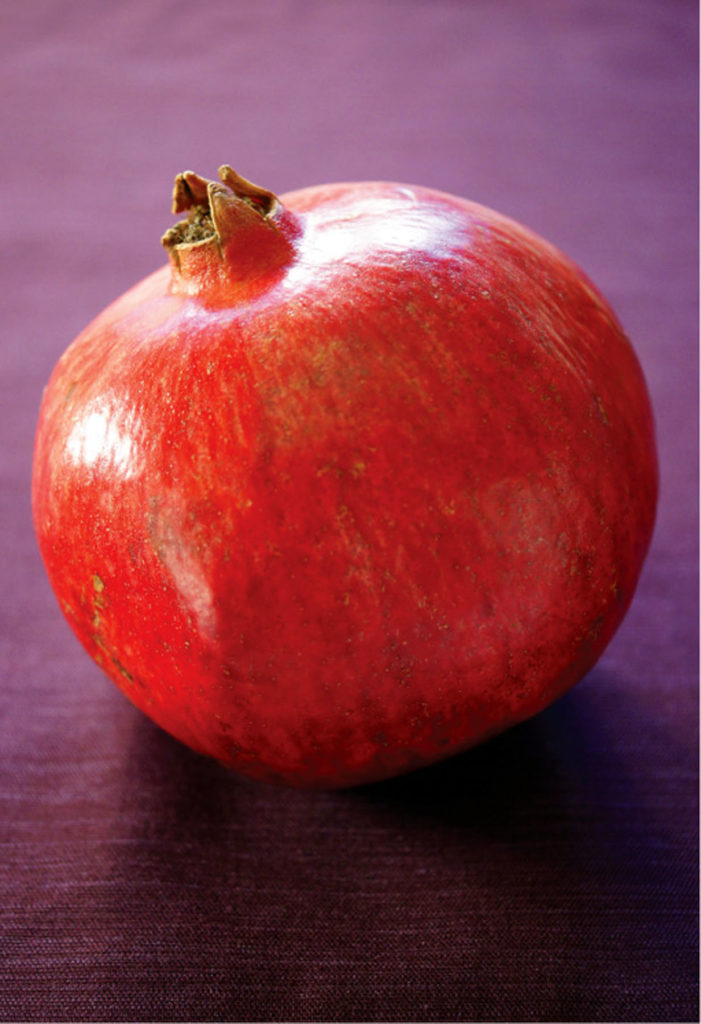 The method:
Toss the salad ingredients together and set aside.
Whisk together all of the dressing ingredients except for the oil.
Slowly drizzle the oil into the other ingredients as you vigorously whisk.
Pour the dressing over the salad and toss or serve the dressing on the side as desired.